Event Information
Location
NatWest Business Centre
2nd Floor, The Quadrangle
The Promenade
Cheltenham, Gloucestershire GL501PX
Description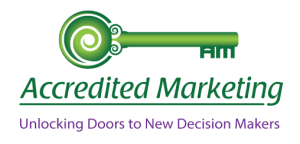 Within this workshop you will learn how to get the Right Message to the Right Person at the Right Time on social media so that you can create leads, opportunities and clients. Charlotte will show you how to clarify your marketing fundamentals such as identifying your target markets, packaging your products and services to make them irresistible, defining your keywords and mastering your elevator pitch so that you can optimise your time, money and efforts on social media. From there she will show you how to optimise and use your LinkedIn and Twitter profiles so that you can get a steady stream of incoming enquiries as well as proactively connecting and engaging with your ideal target market. Included will be lots of practical hints and tips, a list of useful free resources and the opportunity to ask questions.
Charlotte Greenman specialises in helping you generate leads with your ideal clients and showing you how to connect and sell to them without being salesy so that you create a steady stream of clients for life who don't buy on price and willingly give referrals.
That's everything from finding and reaching your target market. Packaging your products and services to make them irresistible. Getting your message clear right through to using your social media profiles and website to generate free leads and closing sales more effectively. If you don't have the time or resources to dedicate to your social media activities, Charlotte also offers a range of Social Media Virtual Assistant packages.
In addition, she can also show your team how to boost their sales figures and beat their targets by enhancing their telemarketing knowledge, improving their cold calling skills, developing their ability to get past gatekeepers and enabling them to make more qualified appointments with fewer calls.
Charlotte has 23+ years of experience and hindsight in sales, marketing and lead generation and she's a CPD (Continuing Professional Development) certified Trainer, Presenter and Speaker.
Date and Time
Location
NatWest Business Centre
2nd Floor, The Quadrangle
The Promenade
Cheltenham, Gloucestershire GL501PX