Description
Social Network Analysis
Wouldn't it be great if you could figure out who are the most influential and active members in an online community? It's possible. Using social network analysis you can make sure you are talking to the right people and maximising your impact on social channels.
This advanced level session will explore social network analysis (SNA) for organisations in the arts, culture and heritage sectors. A successful social media presence is crucial for organisations to develop their audience, take advantage of digital business opportunities and benefit from public interaction:
To maximise the rewards from social media engagement and ensure organisation efficiency, such activity must be directly tied to the organisation's goals and analysed intelligently.

Social Network Analysis can map and interrogate social networks so that high value communicators can be identified and targeted; specific messages can be spread most efficiently; and organisations' audience development / e-commerce goals can be managed effectively.
AmbITion Scotland is providing a full day's training workshop for practitioners to learn use Social Network Analysis tools to visualise their social networks. Attendees will map the social graph of their Twitter or Facebook network; understand core concepts of Eigenvector and Betweeness Centrality; uncover important groupings within their networks and develop plans for how to utilise this information to achieve organisational goals.
SNA can be used in conjunction with SEO optimisation; other traffic generation strategies; web design and Google Analytics as part of an overarching digital strategy that is interlinked with offline marketing. The SNA tools demonstrated can be used alone or to inform organisations' understanding of off the shelf products they may use.
Requirements
A machine running Microsoft Excel 2007 or 2010 on Windows 7 Vista or XP

Full login access to the organisation's social network accounts: Twitter and Facebook

Prepared in advance: an outline document for the organisation's current digital marketing activity, including specifically the social media activity and goals – these may be project based or on-going organisational development.
AmbITion Scotland workshops are held in small groups, offering hands-on tuition and one-to-one support from the most knowlegable practitioners in the business.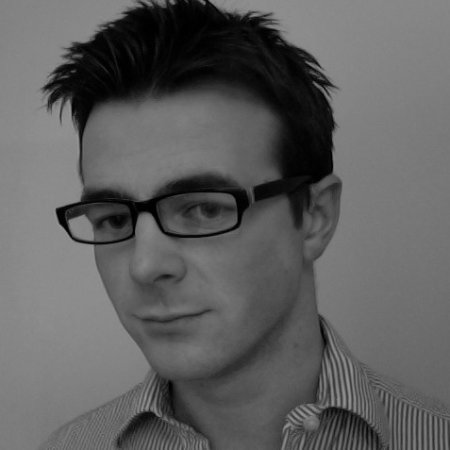 Trainer: Michael Franklin
Michael is a creative industries researcher and consultant specialising in digital market devices. He is affiliated with the Institute for Capitalising on Creativity at the University of St Andrews and Creative Scotland. Michael has recently presented on digital tools' applications in creative industries for the Moving Targets project and at EIFF 2012; his research has been presented and developed at the Oxford Internet Institute SDP and the NYU Stern / HEC Paris / UNIBO Medici Program and recent work can be found in Disruption: Cinema Moves On-Line. Michael is currently working on a NESTA backed project with Distrify, Glasgow Film Theatre and Filmhouse testing digital models in cinema. Details on his consultancy practice can be found at: www.filmbusinessresearch.com
This session is part of AmbITion Scotland's Winter Workshop Series. You may also be interested in:
Outside the Central Belt? Think the training sounds amazing and there's an appetite for it in your local community? AmbITion Scotland is looking for local hosts to tour these workshops around Scotland! Contact Ashley to discuss the possibilities.