Description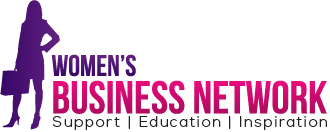 The aim of the Women's Business Network is to provide an opportunity for women to meet, inspire, educate and support each other in new business ventures, career advancement, returning to the workplace or any other related topics.
The network will have:
Q
uarterly events
Social events
Expert and inspirational speakers
Fun, effective networking
All to deliver on the core promise – to inspire, educate and support
It's our intention to provide women a place to increase their confidence share their ideas and aspirations in an environment designed to support Personal Development and Growth.
Our events are relaxed, informal and varied. With plenty of other networking opportunities. Networking is a great way to build strong personal relationships which encourage business relationships to flourish.
Join us for an evening of food, drink, chat and networking in a relaxed atmosphere. This event is FREE to attend but you will still need to register.