Social Scholar - Academic guide to social media and blogging (Guardian HE)
Description
The Social Scholar is a series of lunchtime seminars from the School of Advanced Study, providing training on social media in the research environment. In these sessions we hope to learn together about how to better use social media in a professional capacity and what the difficulties and issues are. The series will look at blogs, Twitter, Facebook, and other social media services.
All Social Scholar seminars are free to attend and open to all.
As per usual we will be tweeting from the event @SASNews using the hashtag #socialscholar.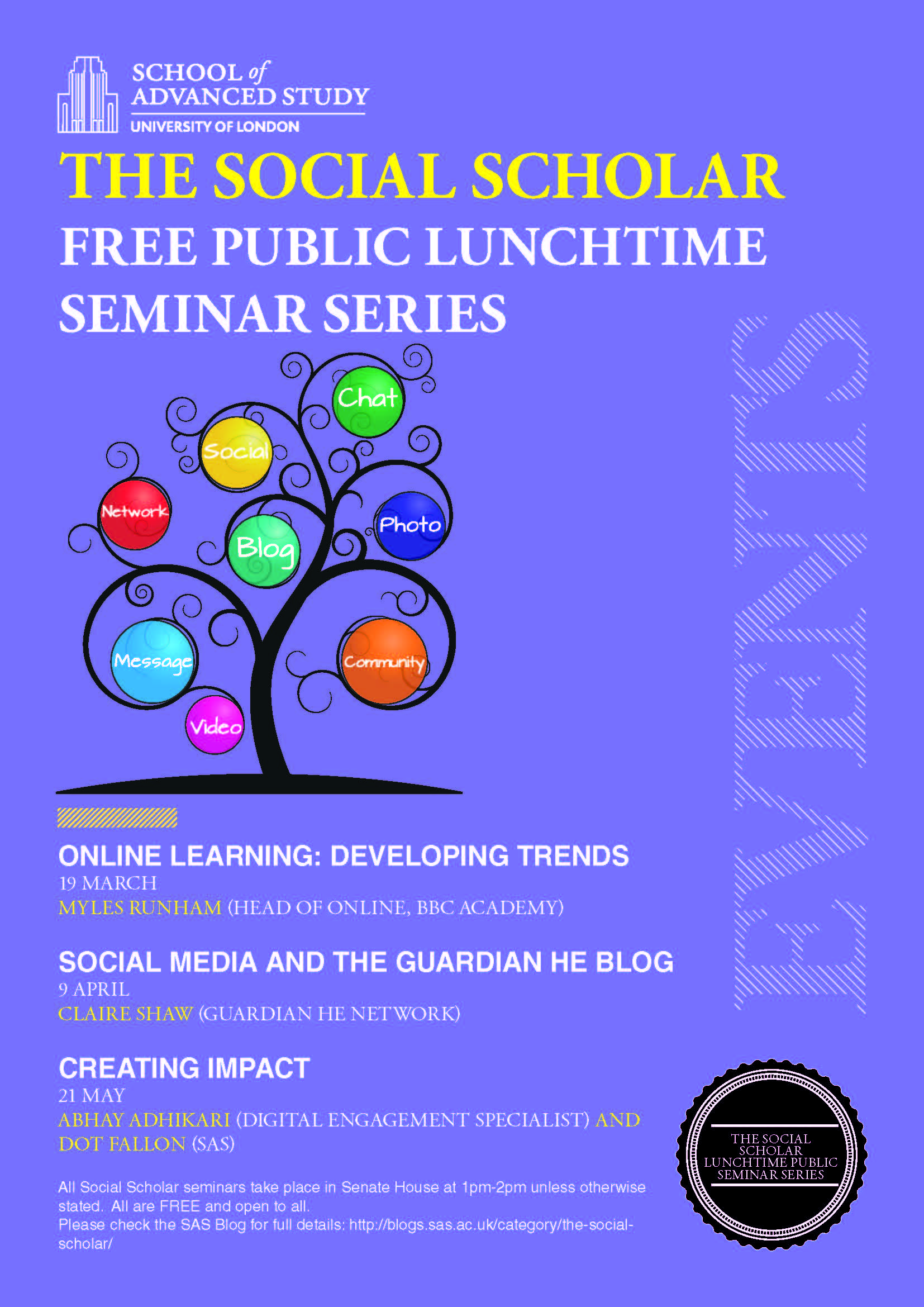 Speaker:
This month, for the Social Scholar, Claire Shaw (@clurshaw), who is community journalist for the Guardian Higher Education Network, will tell us more about the use of social media at the Guardian.
For an exclusive interview with Clare ahead of the seminar, check out the SAS Blog.
Abstract:
Academics are now urged to blog and use social media. Why? Because it's believed to be a valuable part of the wider ecology of scholarship. It increases potential for public engagement, outreach opportunities and can be used as a way to measure research impact. More and more academics are harnessing the power of social media: over the past year and a half working on the Guardian Higher Education Network, I've seen our community of Twitter followers grow from 15k to 63k. In this session, I will provide a guide for academics on how to blog and use social media in the most effective way – and get your work noticed.
Latest podcast - with Myles Runham, Head of Online, BBC Academy
Visit the SAS website for more info about the Social Scholar seminar series.