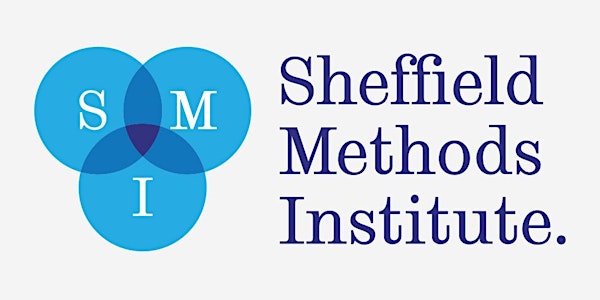 Social Sciences PGR Training: Introduction to Structural Equation Modelling...
Location
Seminar Room 1319
The Arts Tower
Western Bank
Sheffield
S10 2TN
United Kingdom
Description
Social Sciences PGR Training: Introduction to Structural Equation Modelling (Using R)
This introductory workshop on structural equation modelling using R. Structural equation models (SEMs) are a diverse class of statistical models that include path analysis, confirmatory factor analysis, and models with structural and measurement components. SEMs are often used to measure unobservable "latent" constructs, which can be used to test relationships between observed and unobserved variables. SEMs can also be used to test for mediation or indirect effects, as well as to simultaneously estimate complex systems of relationships (i.e., multiple outcomes of interest).

No prior experience with R is necessary (although it would be helpful to familiarise yourself with R and R Studio before the session; there are many free resources for learning R available online: http://tryr.codeschool.com). Please, BRING YOUR OWN LAPTOP (and data, if possible) to the session.

This course will cover the following:
• Overview of structural equation models (assumptions, diagnostics, etc.)
• Installing and using the 'lavaan' package in R
• Mediation and path analysis (X-->Y, aka structural models)
• Confirmatory factor analysis (aka measurement models)
• Estimating full structural equation models
Tutor: Todd Hartman, Sheffield Methods Institute
This session is open to all ESRC and non-ESRC funded students within the 7 WRDTP partner universities.
Contact: fcs-pgr@sheffield.ac.uk