About this Event
Join us and other thinking, feeling humans on Saturday, September 14th at the Farm for an intimate day of diverse and immersive talks, workshops, performances, broadcasts and exhibitions all diving into the softest components of human existence.
After the day programme we'll gather under the blanket of trees for food, wine and good company before a long and glorious party that'll last until the sun rises again… it's going to be magical.
Explore (some of) the programme here.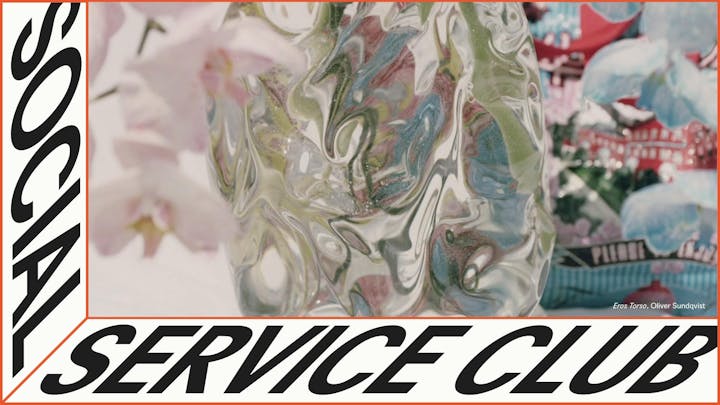 About Social Service Club
Social Service Club is a platform and community on a mission to explore, celebrate and nurture our human potential.
We experiment with different storytelling mediums, event formats and educational programmes to elevate the human conditions that make for a more happy, meaningful and fulfilled life.
Read more at www.socialserviceclub.io
About The Farm
The Farm is our very own nature sanctuary and artist residency tucked away an hour south of Copenhagen.
Join our Club Meeting on September 14th and be the first to experience it come alive as it's winding natural landscape becomes stage for a solid exchange of ideas, expressions and human interaction.
Your ticket includes:
Full access to all talks, workshops (with registration), exhibitions, performances and live broadcasts.
Communal dinner full of delicious, conscious and locally-sourced food.
Bus ride from Copenhagen (SPACE10) to The Farm on Saturday morning at 9:30AM.
Return bus ride from The Farm to Copenhagen on either Saturday night at 2AM or Sunday afternoon at 1PM (if you decide to stay the night).
A place to pitch your tent so you can stay the night and have brunch with us on Sunday (you bring the tent, we'll provide the field).
We can't wait to celebrate with you.
With love,
Your friends at Social Service Club.