Event Information
Location
Royal Liverpool Philharmonic
Hope Street
Liverpool
L1 9BP
United Kingdom
SocialNorth, the event for people in the digital industries, comes to Liverpool @ the Royal Philharmonic Music Room on 24.05.22
About this event
Welcome to SocialNorth x Liverpool
SocialNorth is the free networking event for EVERYONE working in the social and digital industries across the North of England.
Date: Tuesday 24th May 2022
Venue: The Music Room, Royal Philharmonic Hall, Liverpool
Time: 18:30-22:00
SocialNorth is proud to be partnered with Meltwater, the global leader in media intelligence and social analytics solutions.
Why attend SocialNorth?
SocialNorth connects the digital communities of the North.
Join us in Liverpool and:
Meet new people
Build relationships and make new industry connections
Hear from industry-leading speakers
Learn from the best in the business
Enjoy a night out with friends and colleagues
We're even throwing in some free food and drink - why wouldn't you attend?!?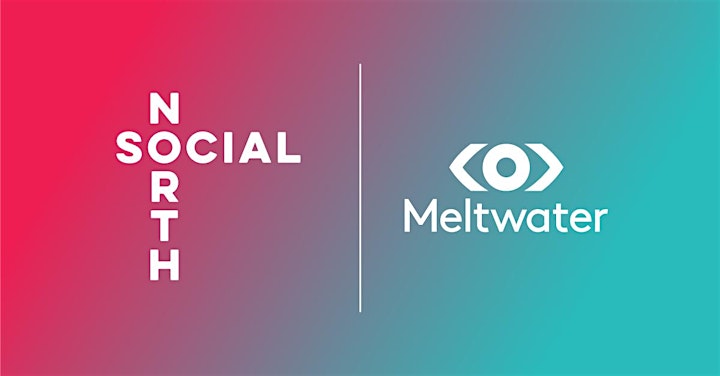 Our Speakers
Olivia Hanlon
Founder and CEO, Girls in Marketing
🌏 Grown a highly engaged digital audience of more 170,000 followers worldwide
🎖️ Named one of the 'Young Digital Women' to watch by Digital Women
🚀 On a mission to bridge the digital skills gap and tackle gender seniority in marketing
Nick Entwistle
Founder, One Minute Briefs
Nick is the Creative Director and Founder of the Bank of Creativity, working with agencies and brands to create compelling content to engage their audiences and generate big interest in their products or services.
👨‍💻Founder of the global user-generated content community, @OneMinuteBriefs, which has a client list featuring the likes of WWF, Twitter, Coca-Cola, Oxfam, Pringles, Adobe, PG Tips, KFC & Guinness. OMB also has ongoing partnerships with Clear Channel, Canva and the Met Office.
🚀Nick was the Creative Director behind the 'C-Word' campaign for Neuroblastoma sufferer Isabella that went viral with 50 million views across social media and featuring in national press and TV news.
🎶He also directed the music video and social campaign that led to the NHS beating Justin Bieber to Xmas Number 1.
🐘 He led the #WorldWithoutNature campaign for WWF, where global brands take the nature out of their logos on World Wildlife Day. Having had half a billion reach in its first year, the campaign is now heading to its second year featuring brands and teams such as Wolves, Gymshark, Dove, Hootsuite, Aston Villa, Gumtree, Duolingo, Timberland and more…
Rebecca Benn,
Head of Strategy (Defence Digital), Ministry of Defence
Rebecca Benn is an experienced marketing and digital strategy communications specialist with over 17 years experience working in data and technology.
She started her career providing communication strategy support for the National Programme for IT. She has extensive public sector experience having been the communications lead on a number of high level national IT delivery projects.
Rebecca specialises is in data communications, having supported the work around the Partridge review which looked at the management of national data releases.
She uses her talent of distilling complex technical data information into communications for a variety of channels. Her data work in prescribing and workforce has led to several national front pages.
Agenda and Timings:
18:30 - Arrival, drinks, canapes and networking
19:15 - Introduction (SocialNorth & Meltwater)
19:25 - Speaker 1
19:45 - Speaker 2
20:05 - Speaker 3
20:30 - Speaker Panel
21:00 - Drinks and Networking
22:00 - Event Close
Check out our Manchester event in March:
Date and time
Location
Royal Liverpool Philharmonic
Hope Street
Liverpool
L1 9BP
United Kingdom