Description
The Public Sphere and shift 2020 are bringing the first Socratic Design workshop and salon for business to London. Join us for this unique learning experience conducted by Humberto Schwab and Justine Kolata.
Learn to use the Socratic Design Method in your personal life, your startup, company or organization.
Participants will experience the creation of an emergent collaborative intelligence that is capable to generate unexpected new knowledge that contains new frames, concepts and paradigm to situate people and business in a perspective that responds to our human needs regarding our horizon of meaning and values.
Gain insights into the world we are rapidly moving towards, and learn how to transform and adapt your business to prepare for the perpetual technological changes ahead.
The workshop will be introduced by Yuri van Geest with a presentation on how Exponential Technologies are impacting business and society. As co-author of the highly acclaimed best selling book "Exponential Organizations", Yuri impacted board rooms, creatives and change agents around the world at corporates, agencies, startups, governments, communities and purpose driven organizations.
Topic- Building Meaningful Futures
The exponential technological revolution cannot be incorporated into old narratives. Centrality, hierarchy, ownership, secret information and monopolies are no longer guarded in this new tech culture. Every day we witness the collapse of secure pillars of our society.
How do you as a business leader, organisation or entrepreneur anticipate a future with new rules, new rituals, concepts, paradigms, business models and strategies? How do you transform your company from a bundle of separated departments with their own formalities and vocabulary into an agile organism that can react quickly and intelligently in any situation? In order to be a key driver in this new economy, we need to explore frameworks to design the future. Socratic Design is a learning method that realises collective wisdom through the art of dialogue. We synchronize academic philosophical knowledge with concrete practical case studies.
Read our Medium post on Learning to work and create new business meaningfully.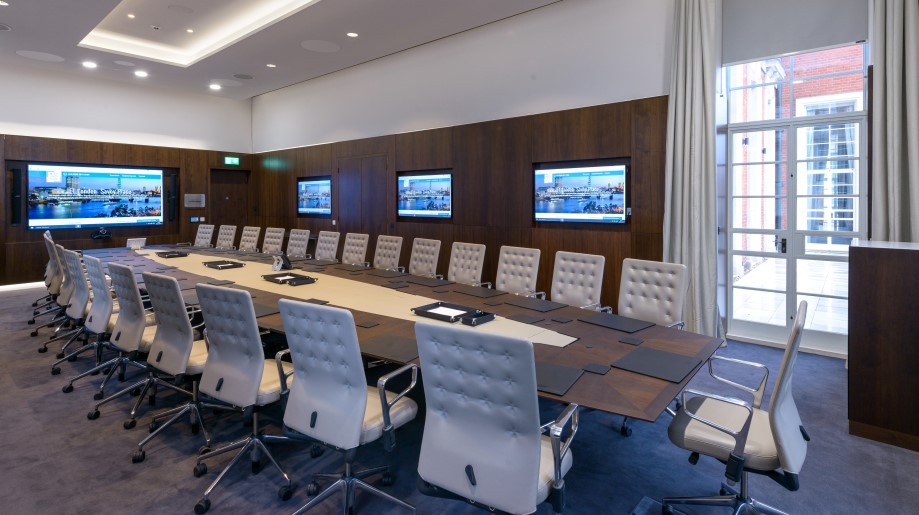 Wedmore Boardroom at IET London Savoy Place
Program
Objective: Creating one or more narratives to guide the future of business incorporating digital and societal trends.
8:30 Welcome with coffee and tea
9:00 Start workshop
No fixed hours
- Introduction by Justine Kolata and Rudy de Waele.
- Yuri van Geest on how Exponential Technologies are impacting business and society.
- Socratic Design Introduction by Humberto Schwab.
- Introduction who are we? The art of listening via Socratic interviews.
- Value cascade by the group.
- Appreciative inquiry of innovations: establish key points in innovation.
- Philosophical investigation of assumptions in the design of human, the world and economy.
- Generating of new assumptions and concepts and paradigm.
12:30 Lunch
13:00 Afternoon Workshop
- Socratic dialogues on our most burning questions.
- Creative narrative building blocks. Key trends in digital development, ethical issues.
- Identifying key trends and uncertainties.
- Socratic dialogue (if possible)
- New narratives by participants containing all elements generated.
17:00 End
The Benefits of Socratic Design
Use philosophical tools to create new paradigms for your business

Relate your values to your partners and clients

Connect your moral horizon to your core business

Create a competitive and coherent company narrative

The art of listening, improving communication and boosting a moral culture of mutual respect.

Unveiling deeper needs and aspirations within the company

Value creation, in which the moral values of workers are in line with the company ethos.

Facilitate emergent collective intelligence and new knowledge (most companies do not harvest their tacit knowledge).

Bring to light hidden assumptions active in the functioning of a company or organization.
Workshop content
Value creation: discuss ethics, moral climates, motivation in business, and the future of work

The art of listening: how to disclose wisdom

Leadership and the capacity to foster innovation and new thinking
Socratic dialogues
Make visible tacit knowledge

Create emergent intelligence

Investigate blocking assumption

Create new assumptions
Learn more about Socratic Design for Business in this pdf document.
Pricing
Tickets for executives cost £1,000, tickets for startups and entrepreneurs cost £500, including food & drinks for the day (excluding Eventbrite commission).
Post Socratic Design Workshop Salon and Dinner
After the Socratic design workshop we intent to host a dinner and salon discussion on the same topic "Building Meaning Futures." This will be a time to socialize with other participants over an enjoyable meal, engage in stimulating conversation on important aspects of the topic, hone the collective knowledge generated and test essential skills learned in the Socratic Design workshop. Read Justine Kolata's essay on the Renaissance of Salon Culture.
Contact us if you'd like to participate in this dinner salon.
About Humberto Schwab
Humberto Schwab developed the Socratic Design method to (re) design strategies and contexts for business, education, government and NGO´s. In Socratic Design people will reach a collective higher level of intelligence to create new organisational cultures, services, apps and products; incorporating the good values of tradition and the breakthrough concept based on new philosophical and ethical concepts of man and environment.
He did Socratic design labs for Paris Digital, the Dutch Ministry of Education, Municipality of Amsterdam, Innovation Group Berlin and for companies like RABO bank, Reaktor Helsinki. Electrabel. MUCHO Barcelona and the Waag Society Amsterdam.
About Yuri van Geest
Yuri van Geest is co-author of the highly acclaimed best selling book "Exponential Organizations", Yuri impacted board rooms, creatives and change agents around the world at corporates, agencies, startups, governments, communities and purpose driven organizations.
He is Co-Founder and CIO of ExOxo, the worlds first Innovation Strategy and Engagement firm helping the global top 1000 companies transform completely in line with the bestselling book Exponential Organizations.
Relentlessly driven about technology and society, Yuri has helped hundreds of thousands of people globally to embrace a more exponential mindset. Yuri is the founder of Singularity University the Netherlands, the first spinout in the world outside Silicon Valley. His work has been featured in the Wall Street Journal, New York Times, Techcrunch, Forbes and Fortune.
About the organizers
The Public Sphere strengthens community by revitalizing the art of conversation, fostering the exchange of ideas and meaningful social interaction in physical space. In the spirit of the ancient Greek agora and the Enlightenment salons, we organize salons to actively engage citizens in critical issues shaping society, culture, art and politics.
The Public Sphere's mission is to create stimulating intellectual environments and poetic experiences that re-enchant the world and advance principles of participatory democracy through sustained discourse and new encounters in the collective pursuit of knowledge and fellowship.
shift 2020 is an innovation agency assisting global brands and startups with cutting edge strategy, giving technology trend forecasts, analysis and ideas exchange on how to thrive in the new economy and by facilitating Socratic Design workshops on how to create meaningful business.
Clients include BMW, IBM, Coca-Cola, Google, Intel, Louis Vuitton, Orange, PayPal, Samsung, Telefonica, Vodafone and World Bank.