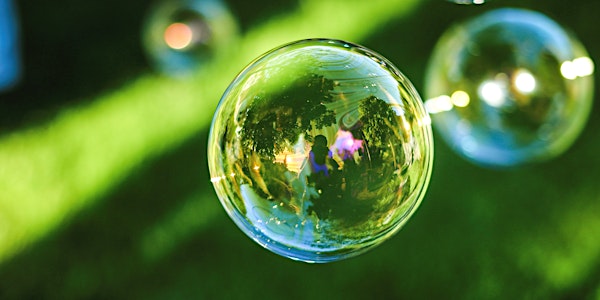 Soft skills & sustainable performance – the power of progressive listening
Sales Have Ended
Registrations are closed
We are sorry but we can't take your registration as we reached the maximum amount of participants to this Webinar.
This workshop introduces progressive listening, a simple and effective tool for helping each other grow sustainable soft skills.
About this event
Soft skills are at the heart of what helps individuals and teams succeed and thrive.
But how do we prioritise soft skills that would be most useful to develop?
If you enjoy discovering new ways to take a step back and reflect on your work life, your personal life, and enjoy helping others do the same, then this workshop is for you.
This free webinar introduces to the practice of progressive listening, a surprisingly powerful tool for helping each other develop our natural soft skills while taking a few minutes to reflect on our professional and personal lives.
Natural soft skills are soft skills we can tap into within a few seconds. More practical than active listening, and a welcome complement to coaching and mentoring skills, progressive listening helps people and organisations be more perceptive of each other's needs and put good intentions into everyday practice through useful, authentic and enjoyable conversations.
This workshop is for leaders, managers, organisational development professionals, coaches, mentors, and all humans who want to develop their emotional or interpersonal skills, and better understand the deep interconnections between kindness, humility, and sustainable business performance.
Regardless of where you are on your personal development journey, you are welcome, on your own or with your colleagues, in this workshop designed to create a moment of heartfelt, refreshing connection.
In this 90-minute workshop:
Origins and principles of progressive listening
Practice in small groups
Sharing experiences, questions and answers
Individual and collective use cases
Suggestions to go further
We look forward to connecting with you in this workshop!
Sébastien & the Tirezio team
*After the session, we will keep the Zoom meeting open for an additional 30 minutes, for those who'd like to continue the discussion.
Who is this online workshop for?
experienced leaders and young managers wanting to develop their capacity to listen mindfully and foster empowerment in their teams
organisational development leaders looking for people-friendly ways to foster cohesiveness, engagement, well-being, dialogue and high-quality work relationships
coaches and mindfulness professionals willing to challenge their own beliefs, explore new depths of listening and/or looking to add a systemic dimension to their professional practice
humans curious to discover simple tools to have - and help others have - better conversations everyday
Testimonials from past participants
"Very interesting experience and as always, the break-out rooms format enables to put people in motion and in contact in a valuable way. The progressive listening experience is very enlightening for a coach like me who is used to long term and advisory worktype. I understand that the quality of the free space created for the recipient is very intense despite the short and rather impersonal format. I also understand how it can help unlock conversations that may not have happened. Big thanks for this beautiful experience!"
"As a professional Coach, I discovered this format although it is not fully new, I use it with my customers even without naming it. Power of listening, short format, value creation for the recipient who gains perspective in a very flowing manner ! Congratulations, I loved it. "
"I strongly appreciated the friendliness and caring spirit, as well as trying the Bubble for the first time! I am looking forward to practising it again, thank you both for this learning experience!"
"I found this experience very interesting as a starting point to the method. It was very well organized, in a very nice atmosphere. Thank you for the opportunity!"