Description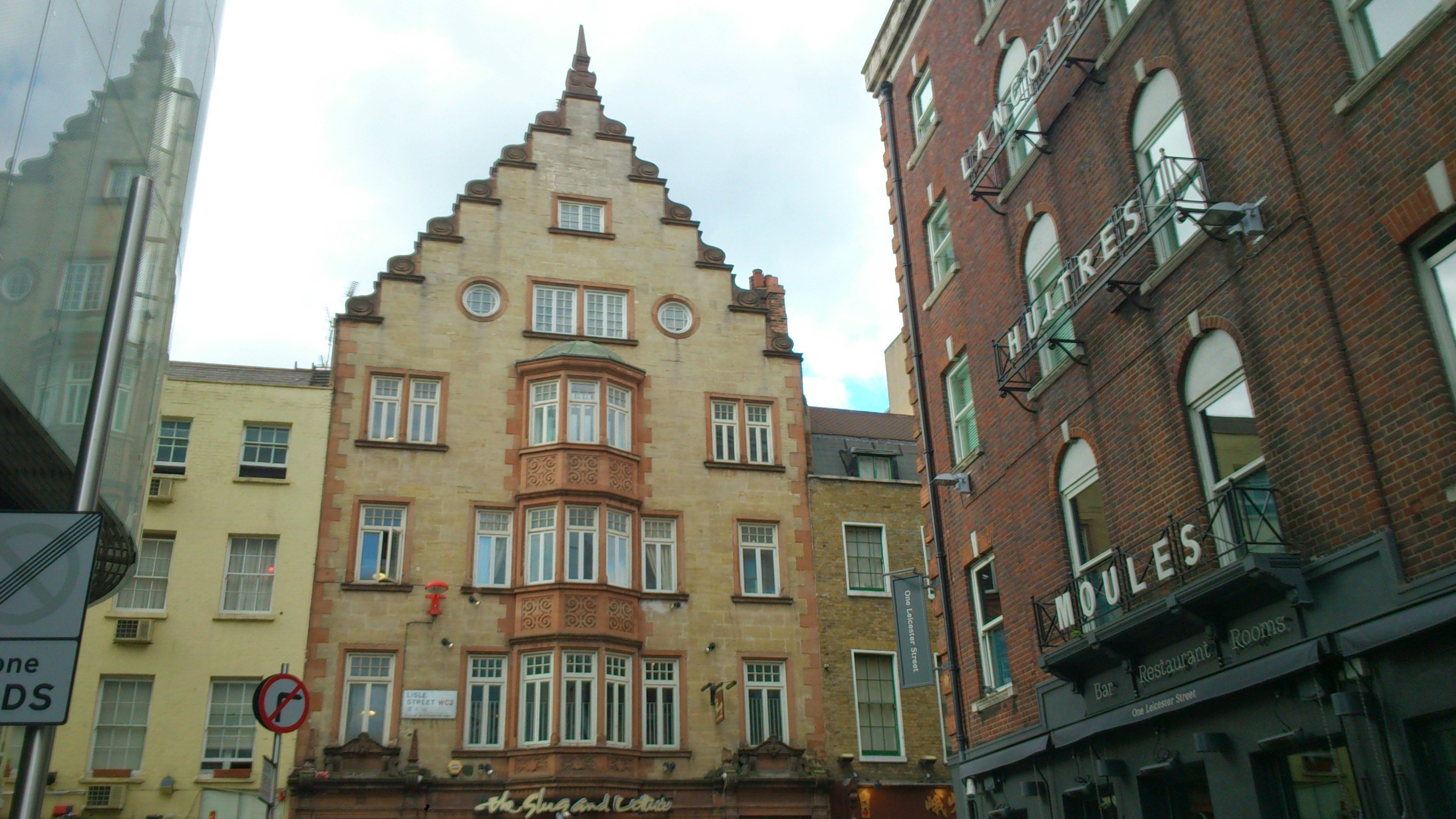 Meeting point in Lisle Street (c) Joanna Moncrieff 2014

Soho - A Foodie History Tour

Discover Soho's food and drink heritage together with its hidden cocktail bar scene on this Saturday afternoon walk.
On this walk you will hear how Soho's colourful history has made it what it is today - a place with a vibrant night life and myriad food and drink emporiums. Hear about the raucous parties that took place in the 18th Century and also the shenanigans in the private drinking clubs of more recent times.
Soho is still a great place to visit and some of London's best speakeasy type cocktail bars can be found in the area (that is if you know where to look). Many of these bars have no discernible entrance; a door that looks like it needs a coat of paint, an entrance to a block of flats - all is not what it seems.
The walk starts close to Leicester Square tube and will last approximately 1 3/4 hours. We will finish at Imli Street, an Indian street food restaurant/bar in Wardour Street where one of their mixologists will create some sample cocktails inspired by Indian spices. These samples are included in the price of the walk. You could then stay for a drink or maybe order some Indian tapas style food too.
The meeting point is outside the pub in Lisle Street.

Organizer of Soho - A Foodie History Tour
I'm a Londoner born and bred and a London obsessive! My entertaining walks will take you off the beaten track along alleyways and lesser known streets away from the crowds to explore the 'real' London. 
I have an extensive knowledge of good pubs, bars and cafes and your walk could include a stop along the way!
Read what clients think of my walks here
IMPORTANT: Attendance on any walk can only be guaranteed through pre-booking.  If you cannot pre-book here but wish to attend, you are welcome to do so, but you must please give me prior notice using the "contact the organiser" facility below (please remember to provide a phone number) and I will confirm arrangements by return. Please only make the journey to a meeting point if you have received a confirmation from me.
Follow me on Twitter 
Like my Facebook page
Follow me on Instagram