Description
Join us for our very first Soho x Talk on the 29th October 6.30pm at Wagamana Noodle Lab, Dean Street for a panel discussion on creating your own brand - as a business or freelancer!
Panelists:
Jaisica Lapsiwala | Co-founder, Soho Media Club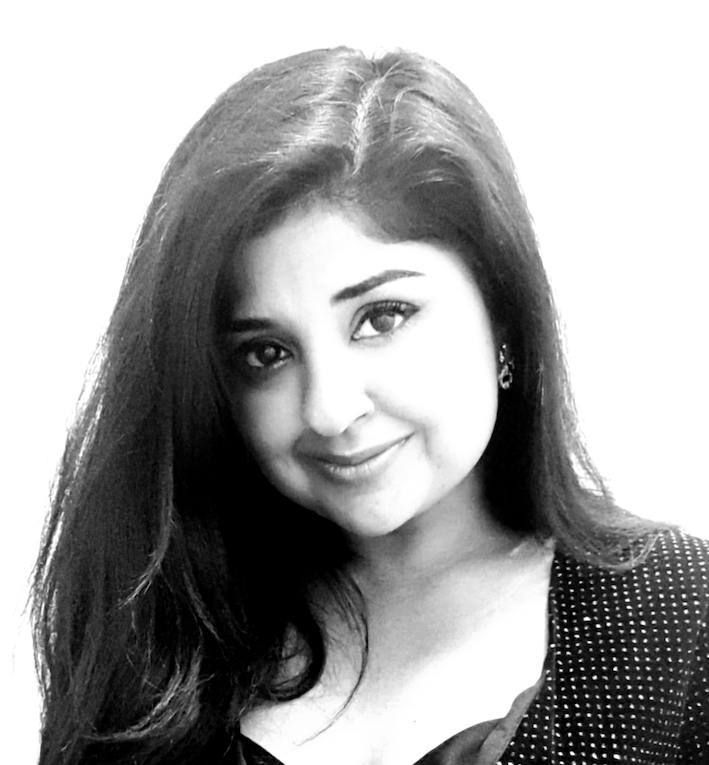 Jaisica has two decades of experience in event programming and content creation. Most recently she's worked as Content Director at The Telegraph and at IBC. She a track record of successfully transforming, scaling and launching new products including large-scale conferences; invite-only summits; fringe events; awards and networking forums.
Armed with heaps of experience in creating, managing and delivering global content strategies and campaigns across multiple channels including live events, social media, print and inhouse TV, Jaisica is skilled at bridging the gap between digital and live event content and working collaboratively with editors to create structured media campaigns.
She is passionate about diversity and inclusion and launched the D&I initiative at IBC and regularly speaks on panels on this subject. Her focus is on empowering individuals and organisations no matter their background, status or gender to be the best version of themselves.
Jaisica loves to watch French & Bollywood films and is still dreaming of one day becoming a Bollywood dancer. She has a love of trying new Gins & Tonics, so much so, she has a new variety delivered to her house monthly. CLICK HERE to find out more about Soho Media Club.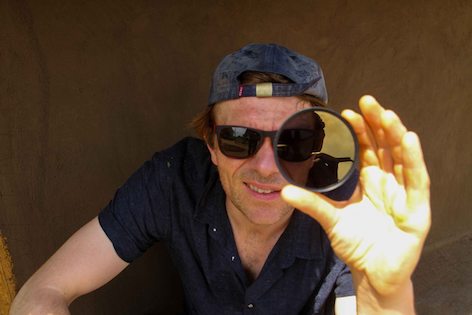 Ivo is an award winning director with 15 years of experience in broadcast and production. He started DoGoodFilms with a mission to help those who campaign for social and environmental justice and dedicate their lives to helping others.
When Ivo learnt the language of film, he realized this was a very powerful tool for social change. Ivo started working with charities, travelling to West Africa, training developing countries based media professionals, organizing film festivals and non-profit media conferences. Ivo has produced TV commercials in Africa as well as in Europe and the Americas, and continues to help companies engage with communities in corporate social responsibility projects (the 2B Charity Challenge that brought together charities and creative and broadcast professionals). Ivo also consults charities and companies on charitable video productions. CLICK HERE to find out more about DoGoodFilms.
Ian Houghton | Co-founder, MADFest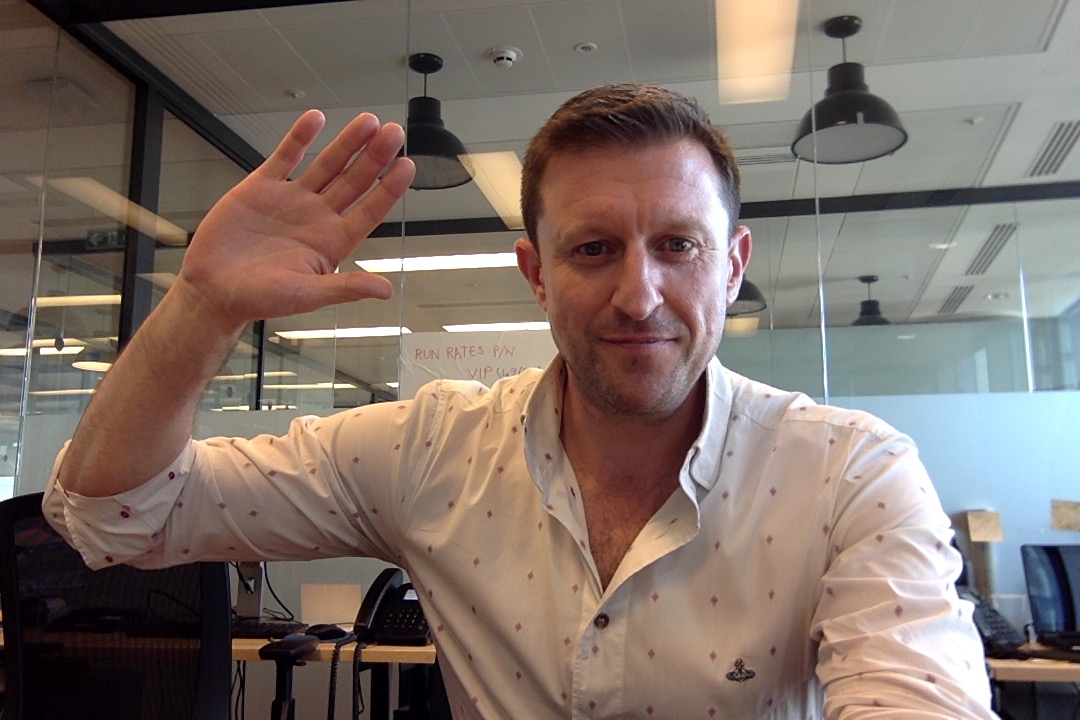 An events and media (almost) veteran with a passion to change the events model for the better.
Like many good ideas, MAD//Fest came to fruition in a pub. A motley crew of marketers, start-ups, disruptors, tech types and media folk started talking about events over a few beers. Wouldn't it be good if there was an event that actually brought together the great and the good? Something that packs a punch with no-nonsense, relevant content? A space where people can have a bit of fun rather than fall asleep in the back row?
And so, three pints in, MAD//Fest was born.
We believe dull, identikit trade shows have had their day. MAD//Picnic & MAD//Fest are the new "Must Attend" festival events where marketing, advertising and disruptive tech leaders connect, realise opportunities and do business in a fun, informal and creative space.
We believe in making an event that people want, not force feeding the same tired trade show format on people who want more value for their time and money. CLICK HERE for more.
Dan Brain | Co-founder, MADFest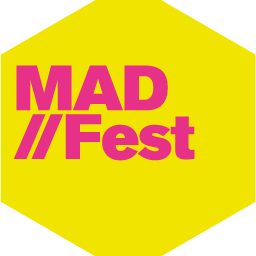 Having spent most of his career working for large event organisers such as Emap, dmg and Comexposium, Dan co-founded MAD//Fest London in 2018. MAD//Fest (Marketing, Advertising + Disruption Festival) was set up to challenge existing event formats. MAD//Fest is an invite-only festival and takes a radically approach to facilitating networking and 1to1 meetings.
In its first year, MAD//Fest was a full house with nearly 3,000 marketing leaders in the room, and all sponsorship and exhibition inventory sold out. The show was awarded 'Best Networking event' at The Conference Awards 2019 and was recognised as the top media influencer brand by Audiense, ranking ahead of Cannes Lions, Campaign and The Drum.
A true all rounder, Dan is responsible for the MAD//Fest proposition, business strategy, content, marketing and innovation. He's useless at logistics and has a small, talented team to challenge established industry norms and realise new formats such as MAD//Picnic, which was launched in 2019 and is the only picnic for the marketing and advertising industry.
In his spare time, Dan likes getting up really early and going surfing, fishing or hiking. He loves eating his way around a city, the countryside, or different countries. CLICK HERE for more about MADFest.
Hosted by

The Soho Girl | E

ditor-in-chief,

My Soho Times and brand curator.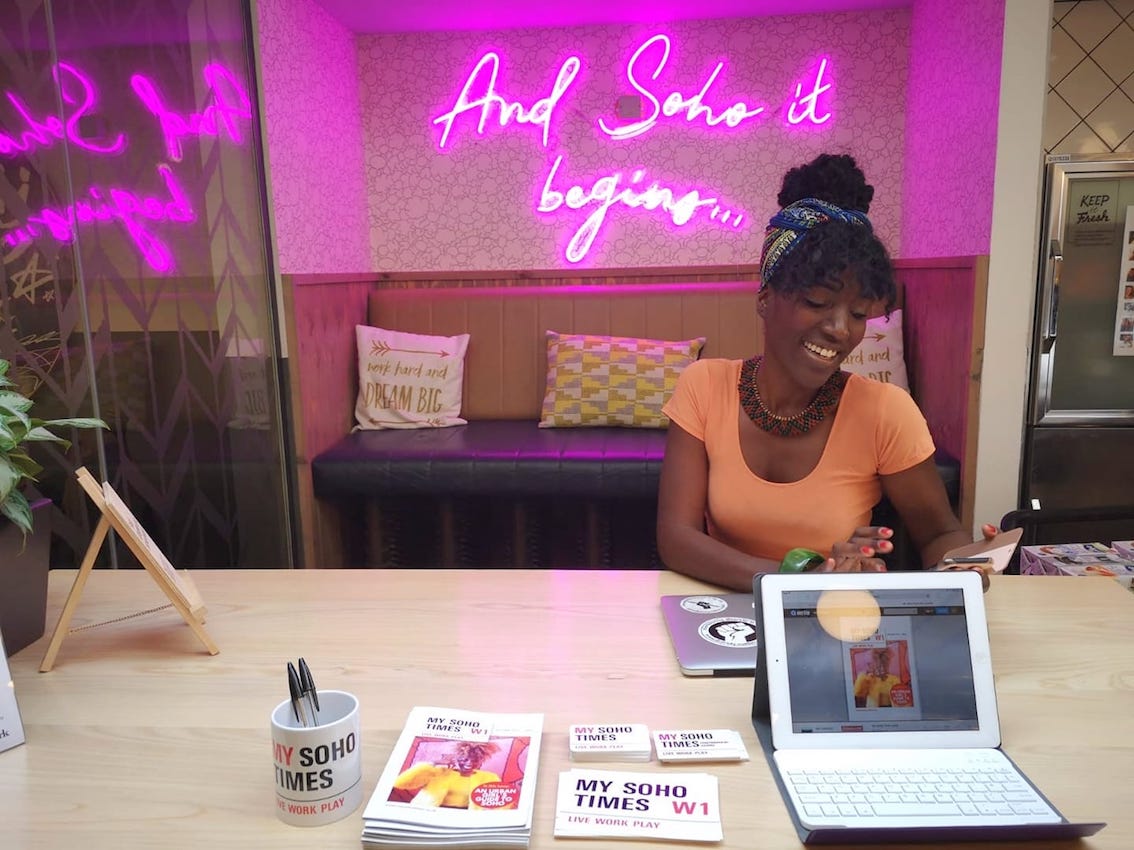 Kai Lutterodt, aka The Soho Girl, is founder of My Soho Times, a journalist and brand curator - supporting freelancers and small businesses create an online presence. Kai started My Soho Times as a blog in 2015 whilst studying Journalism at London College of Communication. Despite being #DelightfullyDyslexic, Kai has taken on the challenge to create a tangible hyper local magazine which showcases Soho and neighbouring areas.
Kai has lived in Soho for over 15 years. Her passions include travelling, exploring the African diaspora, food, music and championing diversity. CLICK HERE for more about The Soho Girl.
This event will be followed by a networking session and a selection of food from the Wagamama menu!
This £5 also includes your My Soho Times membership card for exclusive invites to our networking socials and 10% off with our partner businesses.
About My Soho Times:
My Soho Times is a brand new print hyper-local lifestyle magazine covering Soho and neighbouring areas. Our focus is on giving a community voice to those who LIVE WORK PLAY (interperate the latter as you wish!) in the local area. We're a self-funded FREE quarterly magazine with a mission to be accessible to everyone. Our memberhip card is open to anyone, and the £15 annual fee helps us cover printing costs and keep our social events free or discounted for members.
Find out more about us, advertising or partnership opportunities or to contribute as a writer/creative email kai@mysohotimes.co.uk or visit www.mysohotimes.co.uk
Special thanks to our host venue Wagamama Noodle Lab
Please note photography and video will be taken on the night which will be used for promotional use. If you'd rather not be included in any pictures or videos please let us know at the event. Thank you.
Follow us on social media @mysohotimes