Description
Happy New Year!
Join us for our second Soho x Talk social on the 29th Janary 6.30pm at Wagamana Noodle Lab, Dean Street.
For our first Soho x Talk event of the year, we're doing things a little differently - inviting you to share your projects, career/life lessons and goals with us! Draw up a chair to the open table, or simply sit back and be inspired. They'll be plenty of time to network too... and of course, Wagamama has us sorted with refreshements from their menu!
Limited spaces, booking essential. See you there!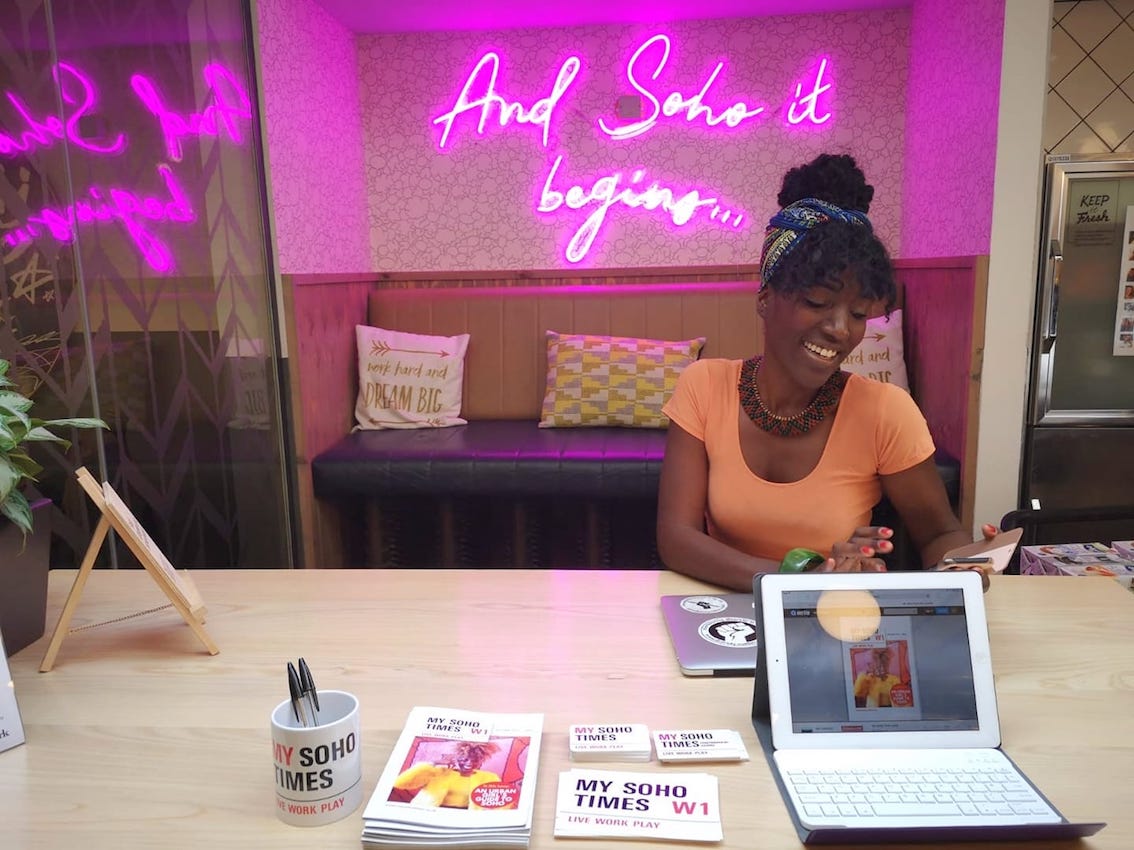 Kai Lutterodt, aka The Soho Girl, is founder of My Soho Times, a journalist and brand curator - supporting freelancers and small businesses create an online presence. Kai started My Soho Times as a blog in 2015 whilst studying Journalism at London College of Communication. Despite being #DelightfullyDyslexic, Kai has taken on the challenge to create a tangible hyper local magazine which showcases Soho and neighbouring areas.
Kai has lived in Soho for over 15 years. Her passions include travelling, exploring the African diaspora, food, music and championing diversity. CLICK HERE for more about The Soho Girl.
About My Soho Times:
My Soho Times is a brand new print hyper-local lifestyle magazine covering Soho and neighbouring areas. Our focus is on giving a community voice to those who LIVE WORK PLAY (interperate the latter as you wish!) in the local area. We're a self-funded FREE quarterly magazine with a mission to be accessible to everyone. Our memberhip card is open to anyone, and the £15 annual fee helps us cover printing costs and keep our social events free or discounted for members.
Find out more about us, advertising or partnership opportunities or to contribute as a writer/creative email kai@mysohotimes.co.uk or visit www.mysohotimes.co.uk
Special thanks to our host venue Wagamama Noodle Lab Soho

Please note photography and video will be taken on the night which will be used for promotional use. If you'd rather not be included in any pictures or videos please let us know at the event. Thank you.
Follow us across social media @mysohotimes