Event Information
Location
Oxford Street
Soho
London
W1B 3AG
United Kingdom
Soho's very first David Bowie Musical Walking Tour! Featuring landmarks & classic Bowie songs performed around London's thrilling west end!
About this event
Welcome to Soho's Original David Bowie Musical Walking Tour!
We offfer a 3-hour guided tour of London's unique and dynamic west end district. An area rich with rock and roll history and previous stomping ground of the legendary David Bowie, this tour will feature classic Bowie songs performed on route and stories and anecdotes from his life, all while you take in the atmospheric sites and sounds of London's most exciting district.
Join us for an exhilarating musical walk around London's exciting and fascinating west end. Visit the many spots where David Bowie made Rock and Roll history and learn of his incredible rise to fame!
Be amongst the hustle and bustle of London's Soho district and learn how a diverse range of famous artists, fashion designers, musicians, actors and writers curved out huge names for themselves throughout the 1960's and 70's.
Below are JUST FOUR of the many land marks included on the tour:
• Visit the studio and plaque where David Bowie recorded some of his most famous songs including the album that made him a huge star; The Rise And Fall Of Ziggy Stardust And The Spiders From Mars.
• Down a pint or three in David Bowie's favourite London pub! Learn of how he nearly quit the music business in favour of a totally different life whilst drinking there…
• Visit the site of the famous Marquee Club where Bowie performed with 6 different bands throughout his career and filmed his iconic Ziggy Stardust extravaganza film 'The 1980 Floor Show'!
• Stand in the spot where David posed for the cover of his 1972 breakthrough album, 'Ziggy Stardust', view the 'Ziggy' plaque and learn the strange and fascinating story behind the albums famous sleeve, it's classic songs and unique concept.
Become part of the show by singing along to David Bowie's classic songs, performed acoustically on route by your host Nick Stephenson!
Songs performed on this tour include Changes, Life On Mars, The Jean Genie, Ziggy Stardust, Fashion and many more!
Tours run regularly on Sundays from 12pm - 3.00pm.  They commence outside Oxford Circus Tube Station (Exit 2 Oxford Street East/ Regent Street South - near 'Tezenis' clothes shop) at the time detailed on your ticket or at the time of booking.
Your tour guide will be holding a guitar! We recommend you arrive at least 10 minutes early.
PLEASE NOTE: It is advised you book your tour at least a week in advance. Tours will only run with a minimum of 5 people. You will be given 72 hrs notice if ticket sales are low for the tour you have booked onto. If sales increase to 5 people or over, the tour will go ahead and you will be notified accordingly. Full refunds will be given at 24 hrs notice if no further tickets are sold for your tour.
REFUND POLICY: We are not able to offer refunds if you miss the tour. We will, however, do our best to offer you the chance to join another tour at a different time or date, but be aware that this is done at our discretion. It is your responsibility to arrive at the tour meeting point at the time and date selected at the time of booking.
Are you interested in joining any of our other In-person David Bowie Musical Walking Tours?
In-Person Tours
London's Original David Bowie Musical Walking Tour
Beckenham's Original David Bowie Musical Walking Tour
Virtual David Bowie Tours:
David Bowie's Soho - A Virtual Musical Walking Tour
David Bowie's Beckenham - A Virtual Musical Walking Tour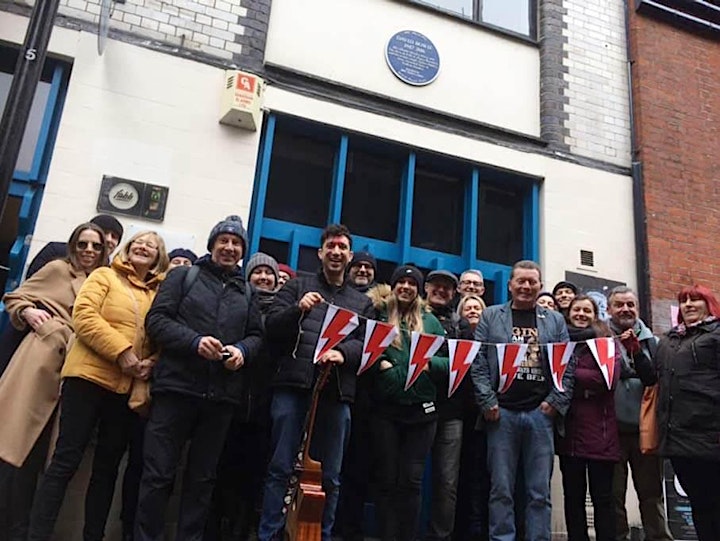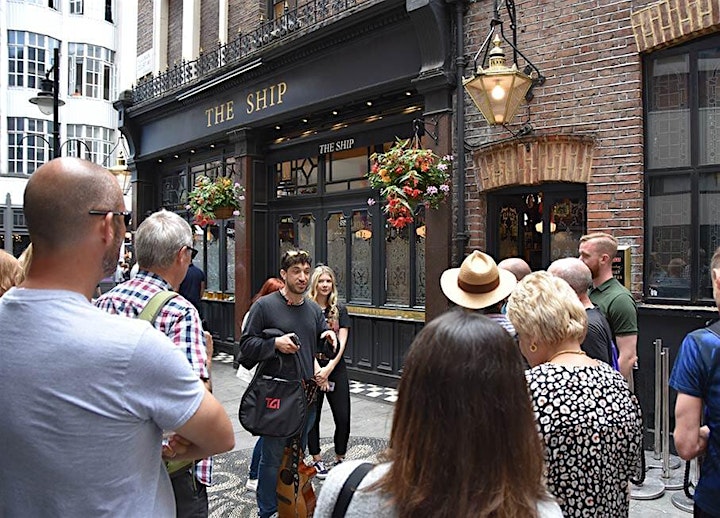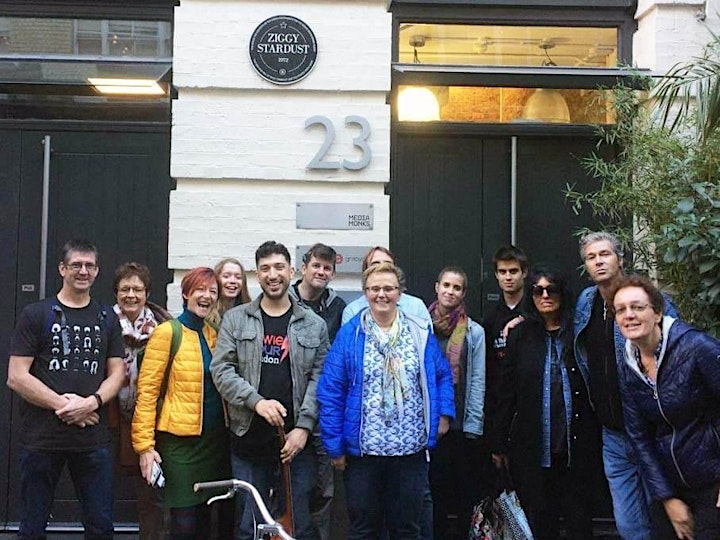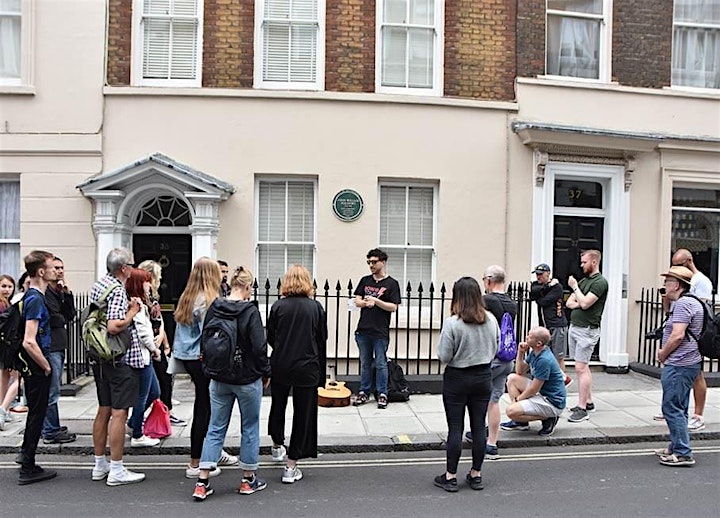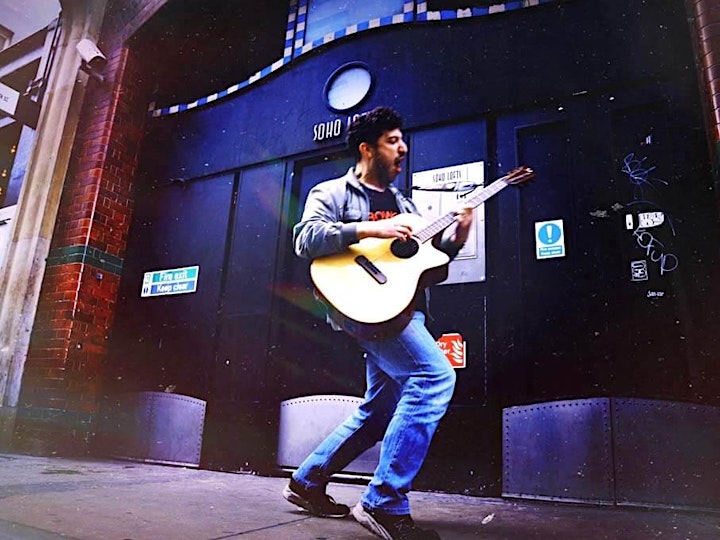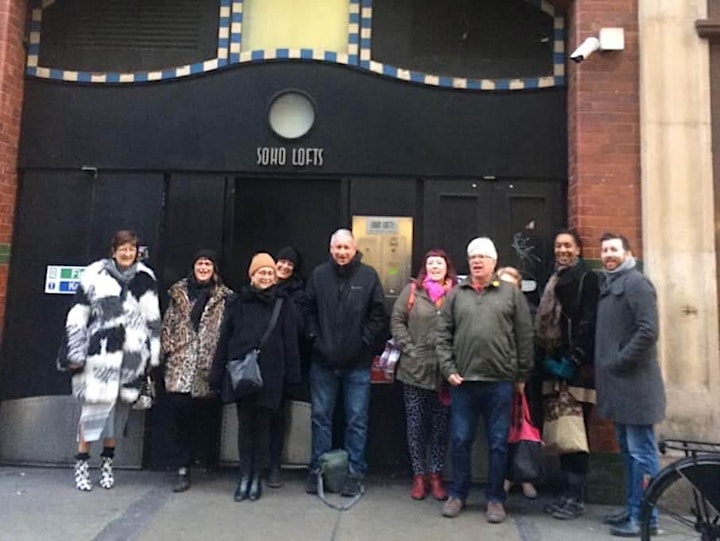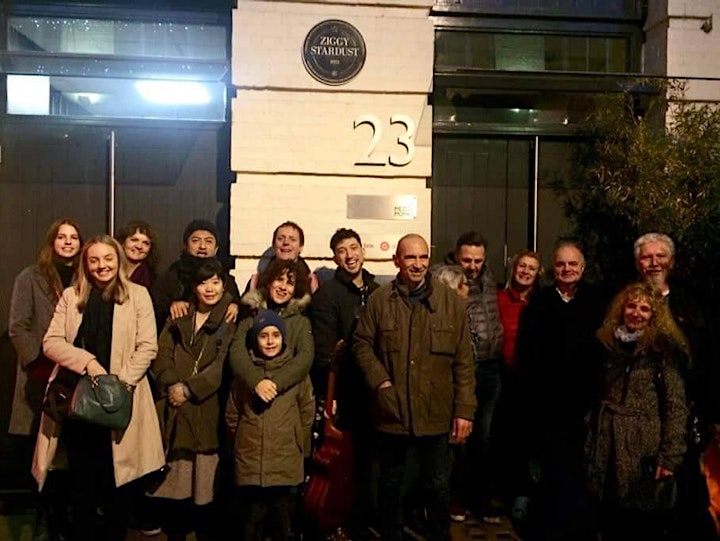 Location
Oxford Street
Soho
London
W1B 3AG
United Kingdom