Soils Matter - Greater Monitoring for Better Management
Description
This free workshop offers a unique opportunity to engage with literally "ground breaking" research projects into soil health.
Are you a farmer, contractor, consultant, agronomist, speciality crop producer, fertiliser supplier, environmental advisor, contract grower, agricultural advisor or economist? Then this event is for you.
Discover how monitoring of soil health can enable better management of this essential resource and lead to enhanced efficiency, financial savings and reduced environmental impacts for the agricultural sector.
You can also have your say and explore the opportunities for your business, and what needs to be done to manage and monitor our soil resource effectively.
We have priority places for SME's based or benefitting the sector in Cornwall.
Healthy Soils Workshop
Greater Monitoring for Better Management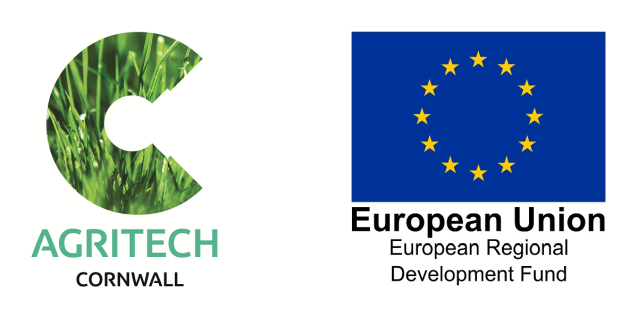 "The Nation that destroys its soil, destroys itself" Franklin D Roosevelt
9.00 – 9.30 – Reception & Morning Coffee (Selborne Room)
9.30 – 9.45 – Welcome to North Wyke (Wilkins Room)

9.45 – 10.15 – Soils Matter – Prof. Steve McGrath – Why Healthy Soils and Soil Science Matters - soils are important not only in the production of food, fibre, fuel, building materials, but also for air and water quality and climate regulation, for recreation, landscape and biodiversity, especially in our rapidly changing world.
10.15 – 10.40– Digging Deep - Soil Carbon Project - Helping Cornish farmers manage soils in a more sustainable and profitable way by developing protocols for measuring and valuing soil health and carbon sequestration.
10.40 – 11.05 – Field of Dreams - Phosfield Project - Helping farmers and land managers to use Phosphorus more effectively through the development of in-field testing saving money, time and delivering benefits for the environment
11.05 – 11.25 – Morning Coffee
11.25 – 11.50 – Creating the Earth - FAB Soil (Fabricated Soil) Plymouth University – Exploring alternate designs, optimising the chemical and biological make-up, and discovering the commercial aspects of artificial soils.
11.50 – 12.15 – Where There's Muck…. Farm Crap App Pro – An accurate and reliable way to manage and record slurry spreading information and data on manure.
12.15 – 1.15 – Lunch (Selborne Room)
1.15 – 2.15– Testing, Testing - Tour of North Wyke Facilities – Including Laboratory Resources & Machinery Demonstration including trailing shoe slurry tank, The mole plough, and the new forage harvester
2.15-2.30 – Afternoon coffee
2.30 – 3.30 – Over To You - Soil Health Workshop Session – Monitoring & Management Strategies – Identifying Weaknesses, Strengths, Gaps and Future Opportunities . Establishing links between businesses & research projects.
3.30 -4.00 – Feedback and close