Description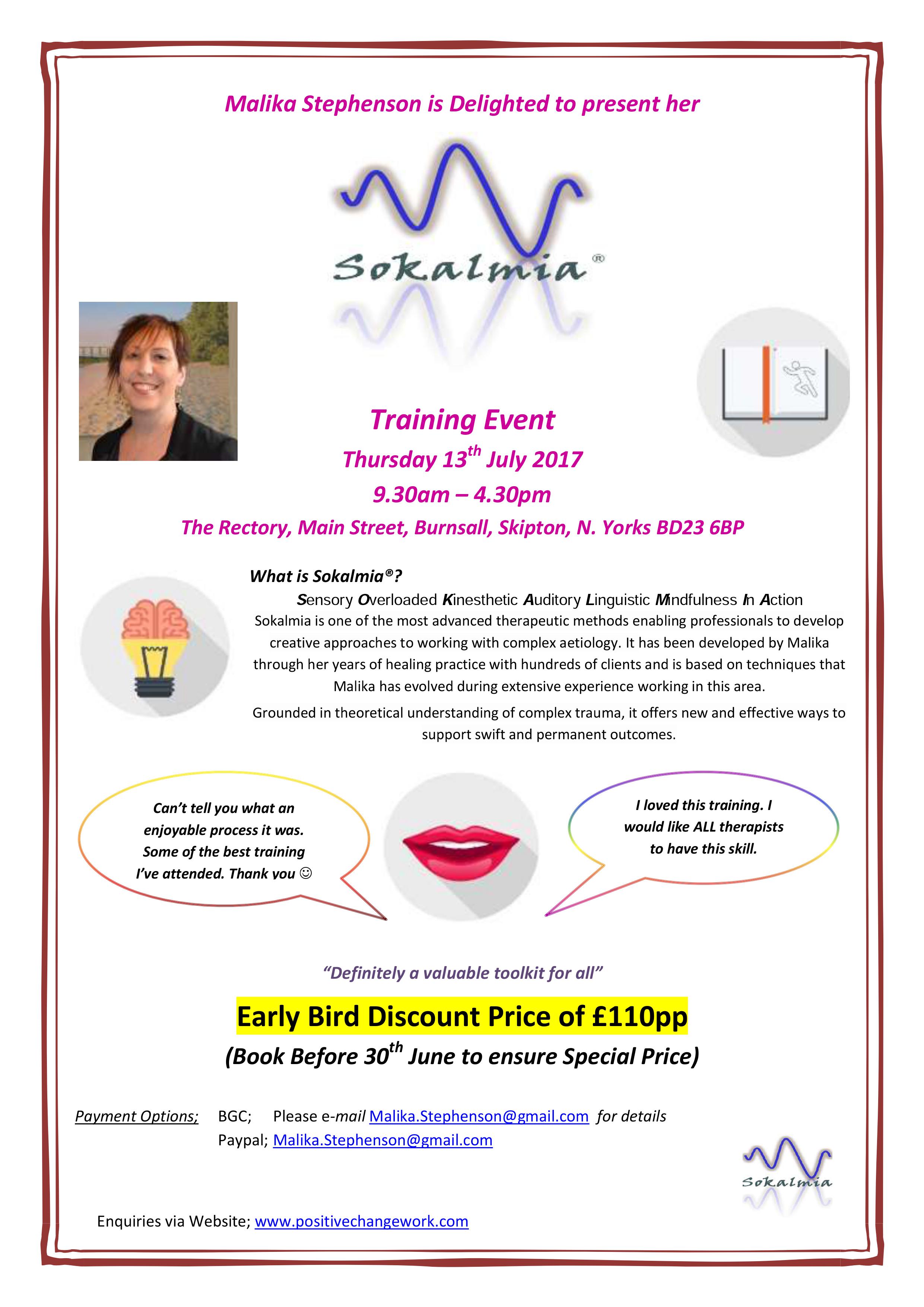 Sokalmia® - sounds like it's "So Calm Here" - is an acronym for Sensory Overloaded Kinesthetic Auditory Linguistic Mindfulness In Action.
The process has been created by Malika who was seeking a technique that quickly and without re-traumatising, got straight to the root of any issue and resolved it.

Using a variety of methods that Malika evolved from over 16 years of professional experience of working with the most dissociated and traumatised, Sokalmia® has been specifically designed to deliver the full package including:

1. Defining the actual issue.
2. Brain activity and using metaphor
3. Harnessing this knowledge for "individually focused" solutions
4. Implementing the process to resolve

Deceptively easy to deliver and yet with an incredibly complex background, Sokalmia® Training gives Practitioners a sound, evidence based process to work with anxiety, trauma, dissociation, fear amongst many, many other issues. And it's FUN!

Sokalmia® Training has been provided to G.P.s, Psychologists, Social Workers, Independent Therapists and Coaches, Health Services workers and more.

Video testimonials on www.positivechangework.com of previous attendees.

If you want to make a difference in solving issues for either yourself or those whom you may work with, come join us!