Description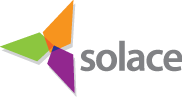 Solace Masterclass - Community Wellbeing


The purpose of the Masterclass:
The challenges our sector faces are great. Budgets and funding have been significantly reduced year on year and yet the needs of our communities are not decreasing. Meanwhile, the ability to stimulate local growth – with a healthy, skilled workforce and strong, cohesive communities – is a growing imperative.
Efficiency savings and integration alone will not be enough to face these challenges. We also need to ask ourselves: how can we keep our communities happier and healthier for longer? How can we prevent needs from increasing? And; who needs to play a part in this, and how can we do this together most effectively?
It is not just local authorities who need to take responsibility for ensuring the wellbeing of our communities. This Masterclass will hear from a range of speakers and organisations who will share their insights into how they can play a part in making our communities more resilient, helping to ensure the sustainability of our public services for the future.
Chair: Paul Najsarek, Chief Executive, Ealing Council
Programme coming soon...