Description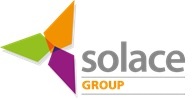 Solace Masterclass -

How to tackle the skills crisis and enable sustainable local growth



PROGRAMME
The purpose of the Masterclass:
As the ability to sustain local growth becomes increasingly crucial to local government funding, the skills gap has been identified as one of the biggest challenges facing our sector. Tackling this issue will be of vital importance.
This masterclass will explore how local authorities can collectively ensure citizens are adequately equipped with the skills needed to meet the demands of modern local and regional economies and the industries of the future not the past.
From case studies, to academic research, to private sector perspectives, we will provide you with a detailed masterclass taking on this vital issue.

09:45 - Arrivals, Registration and Refreshments
---
10:00 - Welcome and Introduction to the Masterclass
Chair: Tom Stannard, Director of Economy and Skills, Oldham Council
Welcome from host: Nick Bell, Chief Executive, Prospects
Overview and scene setting – skills crisis & funding crisis

Latest academic research/findings

The Oldham perspective
---
10:30 - Session 1: Business Employer Perspective– skill shortages
Speaker: Dr Richard Smith, Group Managing Director, Surfachem Group IOD Yorkshire - Chartered Director Regional Ambassador
---
11:00 - Session 2: A whole system approach to using the skills and employment agenda to bring about inclusive growth
Speaker: Nick Bell, Chief Executive, Prospects
---
11:45 - Refreshment Break
---
12:00 - Session 3: CASE STUDY ONE: Whole systems education and skills interventions in local government
Speaker: Jenny Holmes, Head of Skills and Enterprise, Doncaster Metropolitan Borough Council
---
12:30 - Session 4: CASE STUDY TWO: Skills devolution – opportunities, benefits and risks
Speakers: Ruth Adams, Deputy Executive Director, Sheffield City Regeneration and Richard Caulfield, Regional Director, Association of Colleges
---
13:00 - Speaker Panel
---
13:20 - Chair's Summary
---
13:25 - Masterclass Ends with lunch and networking