Description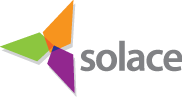 Solace, with partners and payment specialists' CPRAS, are hosting a "Dangerous Data" briefing day in Greenwich, London on 9th November.
The session will introduce top legal and payments industry experts to show delegates how to avoid the potential 20m Euro fines that are potentially looming for all organisations who fail to get PCI DSS and GDPR compliance right.
This session will be of particularly interest to you or colleagues in Finance, Data Protection or Risk related roles at your local authority
Chair Andrew Muter - Chief Executive , Newark & Sherwood District Council will introduce you to our panel of experts who include:
John Benjamin, Partner at DWF - John has played a key role in advising some of the world's largest technology companies and financial institutions on GDPR compliance projects. This has included advising them on the privacy implications of adopting novel technologies to analyse personal data.
Martin Morris, Director, GCI Communications - Martin has over 15 years of experience leading the way in contact centre technology. For the past three he has been with GCI, one of the UK's fastest growing managed service providers, and is responsible for the team that looks after compliant payment applications. Martin will walk through the concept of de-scoping as an alternative means to protect cardholder data, and thereby to fast-track compliance and remove risk for the Authority and its Officers.
Jonathan Mulcahy, Director, BNS Payments - Jonathan a career banker, Jonathan has over 30 years payments experience within a variety of leading financial institutions, including HSBC, Credit Suisse and ABN Amro. At BNS Payments - a leading Payment Solutions Provider - Jonathan is responsible for ensuring all clients are offered, and understand the ongoing requirements for, PCI DSS compliant hosted payment solutions.
Jonathan Dilnot, Strategic Channel Manager, Cardnet - Jonathan has been at the forefront of the payments industry for over 20 years. Leading the bank relationships with both industry giants like Visa and Fintech new kids like 365, Jonathan is literally shaping the payments landscape every day, making connections that drive innovation
Andrew Flavell, Framewrok Director, CPRAS - Architect of the CPRAS / Shropshire Council Payment Services Framework (PSF), Andy is responsible for creating the only Framework option available to Local Authorities which facilitates cardholder data protection. Andy will walk through the PSF and talk about how it is being used to finance the investment required to achieve and maintain full PCI DSS and GDPR compliance for cardholder data. Beyond compliance, Andy will elaborate on how the PSF provides revenue generation opportunities that are unique in the Public Sector.
Overview
Through a series of short expert presentations, this morning briefing will help you to determine whether you, and your Authority, are exposed under GDPR if best practice is not met when processing card payments. GDPR encourages that organisations place privacy protection at the heart of everything they do.
The briefing will go on to set out clear strategies to mitigate against the risk of these potential fines.
You will leave the session with:
An understanding of how new legislation affects your proganisation - and you personally

Undserstand Key action Points and the timeline required

Understand the stratgey of risk elimination through data de-scoping

Understand the requirement to host payment data within a PCI DSS cardholder data environment

A strategic understanding of how the elements of a compliance ecosystem can be combined to minimise exposure; and to understand the likely financial impact and strategic options for cost saving and revenue generation, in all forms of risk, associated with payment data.
This morning briefing is open to all Solace members at no cost, places are limited though, so please book quickly to avoid disappointment

If you have questions about the session then please call 0207 233 0081