Solar Powered Electric Yachts. The Future of Yachting. No Noise, No Fuel. Unlimited Cruising. It doesn't get any better than this!
About this event
We are delighted to announce we are now offering share options in new brand new, Silent Yachts, the Ultimate Eco Friendly Yacht.
Exponential Yachts offer Complete Hassle Free Ownership and Full Management Services.
The Ultimate Corporate Hospitality and Personal Luxury Lifestyle Experience's, in the World's finest cruising grounds and holiday destinations, can now be yours for a fraction of the cost of owning a yacht outright.
Guaranteed 28 days use, of Your Yacht, per annum for a 10% Share. Option to purchase additional shares.
Imagine having the use of your own luxury yacht when you feel like it, arriving in Dubai, Thailand, Spain - The Med or The Bahamas, being picked up in a luxury car and having drinks and dinner on your yacht in the evening.
The following days cruising, Fishing, Diving, Paddle Boarding, Entertaining, Sightseeing, Visiting Isolated Islands and enjoying a wide range of Watersports.
The Yacht will have the latest Water Toys onboard, including a Williams Jet Tender (which can be used for waterskiing and wake boarding)
It is Your Yacht and you can invite friends and family to use it all year round.
Everything you wish will be taken care of during your stay.
Let us look after you and your guests via our 24/7 Concierge Service.
Benefit from The use of a 5* Luxury Apartments, (with Maid Service), for you and your guests, during your stays. or
No Hotel Rooms to book! or pay for.
Benefit from The use of a Luxury 4x4 (with Driver) during your stays. No waiting for taxis or hire car charges!
We are offering our owners a Special Luxury Lifestyle Experience, normally reserved for the selected few.
Exponential Yachts, facilitates this for our Co Owners. Join us and let us take care of you.
Initial destinations are Thailand, Dubai, Spain and The Bahamas,
Join us to find out more
Silent Yachts are Solar Powered Catamarans, with Electric Propulsion, Noiseless Cruising, Unlimited Range and Low Maintenance with extensive onboard living and entertaining space
We believe this is the future of Yachting and Silent Yachts are at the forefront of this and we are delighted to offer their yachts, to our owners.
The Solar-Wave 62 by SILENT-YACHTS was the first solar production boat, which succeeded in crossing the Atlantic.
All Silent Yachts will be ordered from new and will be fully optioned, with upgraded propulsion options.
Payment plans will be available, as expected order to delivery time, will be approximately 14 months.
Benefits include
8 Years warranty for the battery banks
25 Years warranty for the solar panels
Lifetime warranty for the electric motors100% Solar powered
Unlimited cruising range
Lifetime maintenance-free motors
Noiseless and fume-less luxury navigation
No heat build-up
Highest quality materials & craftsmanship
Safest marine propulsion system
Please see our website for more information
We look forward to welcoming you onboard
Founder Exponential Yachts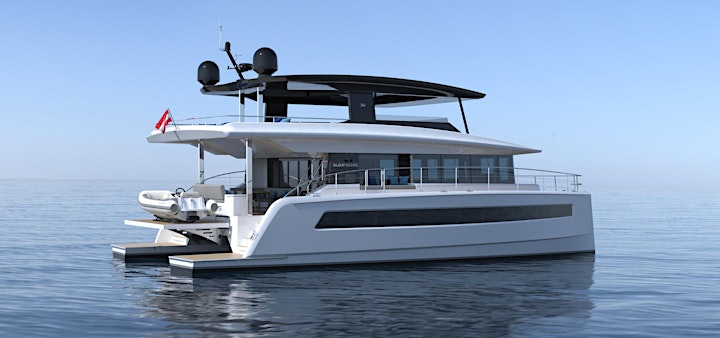 Organiser of Solar Powered Silent Electric Yachts Fractional Ownership Opportunity
Exponential Events Holds Exclusive Global Capital Raising Events & Raises Capital via our Exponential Investment Platform.
 Startup & Early Stage Companies, Investment Pitching & Networking Events.
Global Business Networking Events - Pre IPO and IPO Capital Raising Events.
Property Investment Events & Exhibitions - Alternative Investment & Fund Presentations.
Capital Raising Events for Globally Listed Companies.
Free Workshops on How to get Investment Ready, Network, Pitch & Raise Capital.
Workshops & Advice on Listing your company on the Global Capital Markets.