Description
EXCITED TO BE BACK AT THE BEAUTIFUL 10 CABLE STREET FOR OUR SECOND EVENT!
We had such a great response to our last supper club that we just HAD to do it again! So, without further ado, we are delighted to present to you our second supper club: Greedy Khao's Aharn-Jaan-Deaw!
Thai food is often enjoyed in the 'family-style' of eating, where a range of mouth-watering dishes are placed in the centre of the dinner table for everyone to share. This is a beautiful way to appreciate food while bonding with loved ones, but it isn't the only way that Thais eat.
Sometimes Thais enjoy individual dishes, similar to the Western style, whether they are grabbing a bowl from a street food vendor with friends, or simply eating alone. As such, some Thai dishes are designed to be one perfect, complete meal, where all components are carefully selected to complement one another, and the goal is one plateful – or bowlful – of pure culinary satisfaction.
This event is a showcase of some of chef and co-owner Faai's all-time favourite aharn-jaan-daew. Each dish is deeply connected to a special time or place in Faai's life, from her childhood, to moving to london four years ago, to today.
This is the Thai food of a true Thai foodie, and we can't wait to share it with you :)
See you there!
Faai and Lee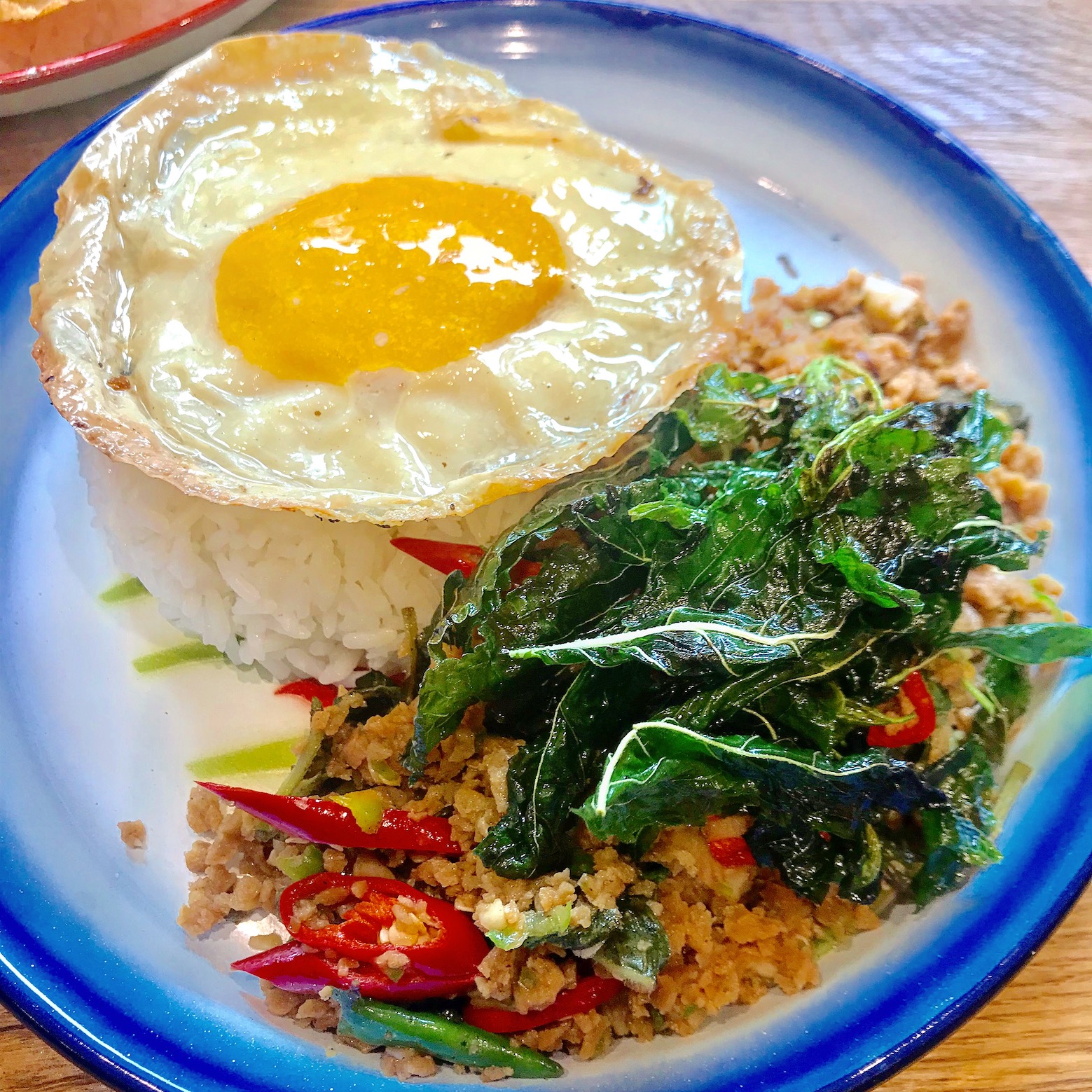 --------------------------------------------------------------------------------
APPETISER
Satay Khun-Ying | สะเต๊ะคุณหญิง
Khun-Ying's Satay Skewers with Peanut Sauce and Aa-jaad Relish
Faai's grandmother, Khun-Ying Uraiwan, was very picky when it came to her Satay platter. Everything had to be right - succulent and well-marinated meat, rich and moreish peanut sauce, a side of perfectly balanced sweet & sour aa-jaad relish, and of course some warm, toasted bread. Yes, Thais eat their Satay with bread, and that's exactly how we are serving ours.

MAIN
KAA-MOO MANTOU | ขาหมูหมั่นโถว
Stewed 'Pork Knuckle' with Mantou
An homage to Faai's memory of the first time she had this combo - at the seaside town of Hua Hin with her best friend Pat and her parents. Five-spiced stewed 'pork knuckle' with pickled mustard greens, Chinese broccoli, and chilli & vinegar dip. Served alongside a fluffy Chinese steamed bun.
KHAO-MUN-GAI | ข้าวมันไก่
Thai-style Hainanese 'Chicken' Rice
This is a true street food favourite, and exists in various forms throughout South-East Asia. It's also the first dish that Faai cooked for her whole family, impressing and surprising them in equal measure! Tender 'skin-on chick'n' with ginger and garlic infused jasmine rice, and traditional fermented bean dip.


PAD-KAPRAO NUERSUB KAI-DAO | ผัดกะเพราเนื้อสับไข่ดาว
Spicy Stir-fry with Thai Holy Basil, topped with 'Fried Egg'
Dubbed 'Aharn Sin Kid' (lit. 'food that requires no thought') by Thais - this dish is a true crowd pleaser & the nation's favourite. There has been endless debate amongst Thais whether a Pad-Kaprao should have added veggies or not. We side with the Traditional approach - no unnecessary fillers, only beautiful Thai Holy Basil. Topped with our famous and much-anticipated sunny-side up 'egg'.


DESSERT
WOON-MAPRAO-ONN | วุ้นมะพร้าวอ่อน
Young Coconut Jelly
Faai's mum Skowrat loves everything floral, and food is no exception. She showed us her creations and they were so jaw-dropping that we just had to share it with you guys! Cool and refreshing young coconut jelly, filled with handcrafted flowers made from coconut cream. Light, delicate - an exquisite way to end a flavor-packed meal.
--------------------------------------------------------------------------------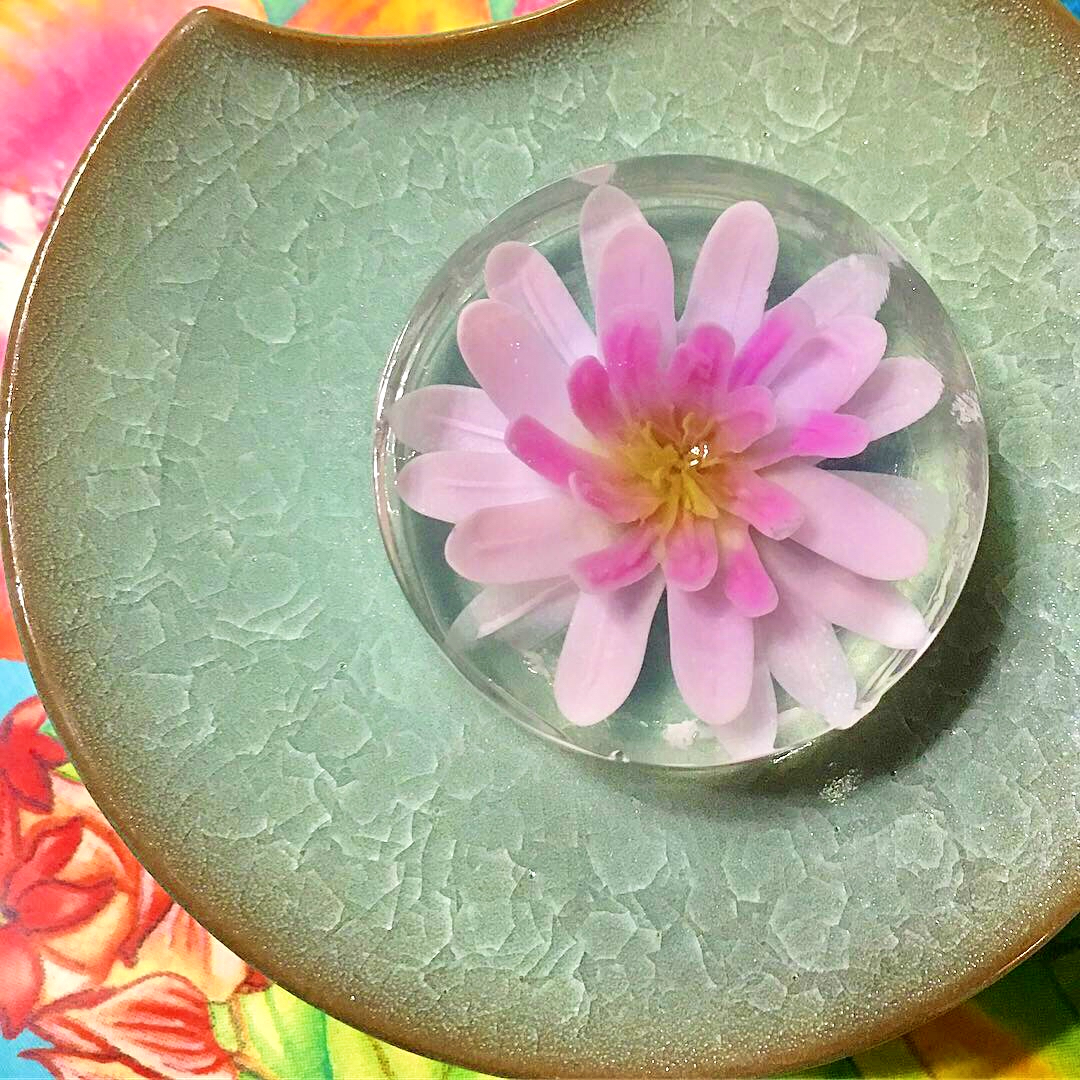 NOTE: Unfortunately, this particular event is not suitable for customers with soy or gluten allergies. If you have a peanut allergy, please let us know in advance. For anything else, please check before you book :)
***OUR EVENTS ARE ALL 100% PLANT-BASED. NO ANIMAL PRODUCTS USED.***
--------------------------------------------------------------------------------
Doors open at 7 pm* and eating will start at 7:30.

If you book separately with your friends please let us know in advance so we can organise for you to sit together :) And don't be afraid to come alone!
Please get in touch with any other questions.