Description
What is Jinny's Tonic?
Jinny's Tonic is a monthly organised salon held in our studio at 15 Bowling Green Lane in Clerkenwell.
A salon created with the intention of exploring in depth the many disparate fields of knowledge that one might otherwise not easily encounter. We hope to enrich our thinking and broaden our cultural understanding.
Once a month, we invite a speaker known as a 'Tonic', from a broad range of disciplines. They talk to us briefly, possibly with images or other relevant materials, about how they became what they are, their work, what inspires and motivates them and what is uppermost in their mind at this precise moment. They will be asked a universal question and this will trigger the evening's discussions.
It is a small gathering, with a maximum of twenty people due to the size of the studio. Only those with tickets can be admitted on the night.
Within the cost of the £10 ticket is a drink or two to loosen tongues and create a convivial and spirited conversation triggered by the Tonic's setup spiel.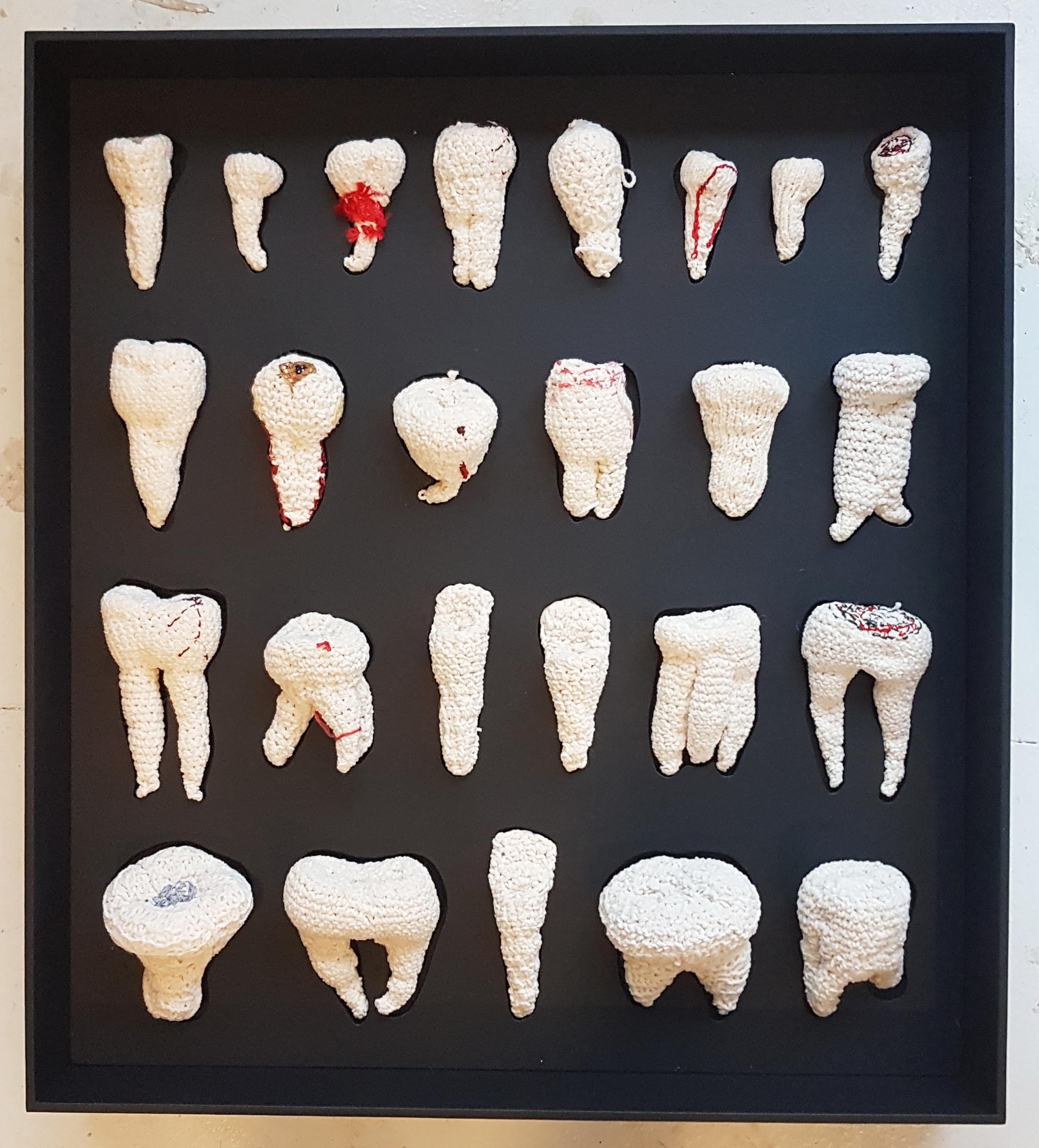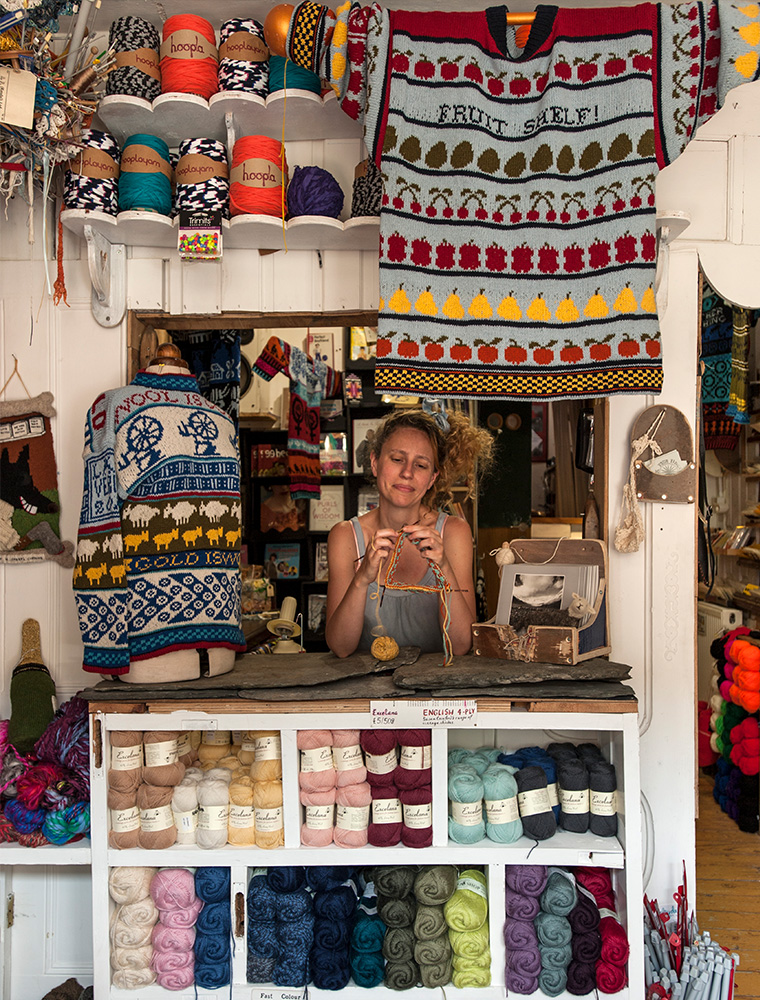 Tonic No. 7 - Rachael Matthews

A compulsion to hand knit in odd moments, using otherwise wasted time as an opportunity to create her own clothes taught Rachael that knitting in public can open up deep conversations with strangers. Hand knitting can be loaded with emotions; inherited skills are treasured, family relationships complex, and our projected image of what we want to make often so different from what we end up producing. Rachael finds these subjects as interesting to research as the knitting itself.
The challenge of making a living as a professional hand knitter in London pushed Rachael to open Prick Your Finger, an ethical yarn shop and exhibition space which was open for consultation 5 days a week. The shop grew out of public textile projects and a concern for demoralised British fibre producers. Through running Prick Your Finger, Rachael was assured that creativity is an inherited, unstoppable, and empowering force that naturally waxes and wanes in communities and in the individual. It can never be crushed by the attitudes of society, industry or governments.

After eight years, Rachael closed the shop to write 'The Mindfulness in Knitting', published in 2016 by Leaping Hare Press. The book grew out of many conversations and Rachael's tricky relationship with her work. Rachael currently teaches knitting at Central St Martins and is visiting artist for East London Textile Arts. Rachael's solo studio practice includes knitting sculptures and expanding on her writing.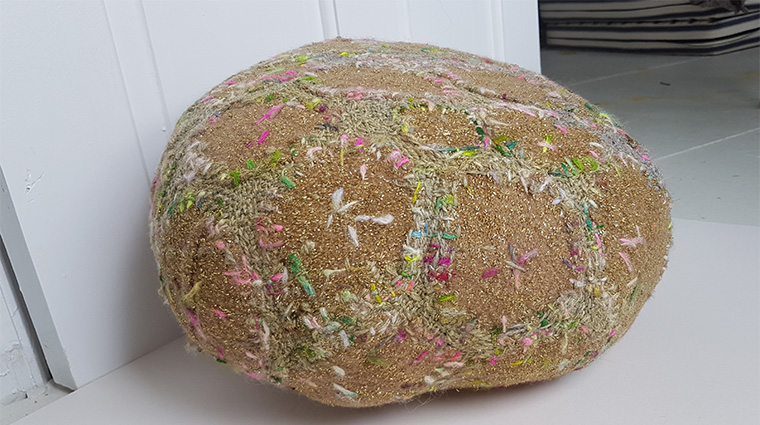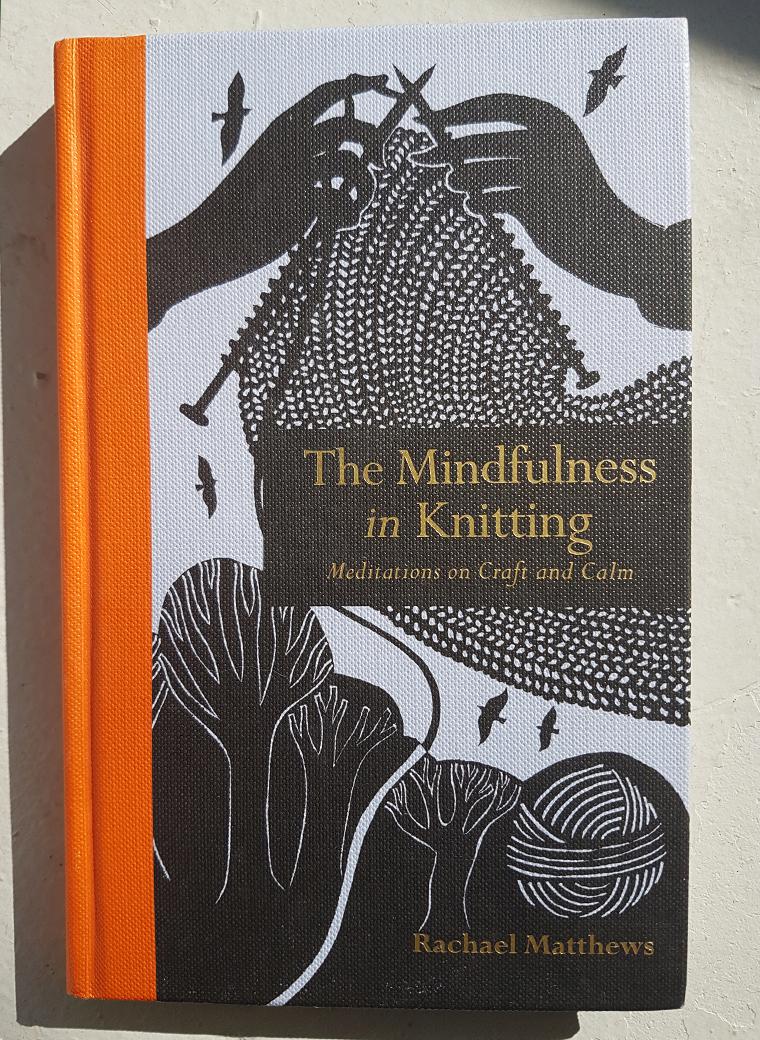 Hand Knitting Anthropocene
The Anthropocene is a concept describing the 'current geological age, viewed as the period during which human activity has been the dominant influence on climate and the environment.'
Sometimes hand knitting feels as though it takes an 'Age'. Through the slowness of knitting there can be geological-like shifts in our thinking. Rachael will be illustrating these shifts with stories of public knitting and current project 'ROCK!', which considers how modern fibres return to the earth.


Join us on Wednesday 26th June 2019
Doors open at 7pm for a 7.15pm start.