Romesh Ranganathan's Second Hip Hop Party is here - and it's going to get Spooky!
About this event
Romesh Ranganathan & Bacardi Presents:
'HipHop Saved My Halloween'
The Fancy Dress Hip Hop Party 2021
Lafayette London, October 30th 2021 11pm-Late
After a a sold out gala party which featured the likes of Murkage Dave, the acclaimed DJ Yoda & many more last valentines, Romesh Ranganathan and his tour DJ (If you can really call him that) Maritn2smoove are back for another fancy dress party - HipHop Saved My Halloween!
Yes, for one night only, award winning comedian Romesh Ranganathan will be hosting his SECOND HipHop Fancy Dress Party; an ode to his HHSML Podcast on the spookiest mother f*cking night of the year, Halloween!
It's a party for Lovers & Freinds, B*tches & Witches, Goolies and Goonies and most importantly anyone who loves HipHop as the Fancy Dress Party night will take us through the years of the genre with a soundtrack provided by some of London's Finest on the main stage, including:
DJ Legend - JAGUAR SKILLS! The only DJ who can legally wear a mask outside of halloween (Joking)
KISS FM & ITV's Mix Master - SHORTEE BLITZ!
Romesh & Ruff Ryders First Lady EVE's Tour DJ - MARTIN2SMOOVE!
The stunning, no1 Female HipHop DJ (As described by martin) DJ MISS CANDY (an IBIZA LEGEND)
all supported by Scotlands Very own Home Alone DJ (Probbally dressed as braveheart)
Andy of course you can expect some very special guests on the night!
Room 2 will be hosted by Frankestine, Count Dracular and a whole host of monsters, most of which will reveal themselves on the night to be great DJ.s
Obviously, the event wil be hosted live by Romesh himself, unless he get's a little too waved from Bacardi (Joking)
For all attendees there is a old school HipHop Fancy Dress 'Dress Code' in place, so grab your chains, Adidas Tracksuits, throwback sneakers, PIMP Hats and head on down! OR you can stick to Halloween fancy dress, which is fine too, it is halloween after all, so dress up and come on down to FUNK IT UP!
Check out the vibes: https://vimeo.com/552863934
Venue:
This time around the party will take place at London's NEWEST Venue - Lafayette in Goodsway Kings Cross! A real gem, this epic space is not only stunning, but features top class production, a top tier sound system and the finest cocktail bars London has to offer, set in ambient settings ode to the wild west of America. There's spooky walk ways, hidden rooms, dark courners and dusty spaces, it's the perfect space for a Halloween Party!
Expect cowbwebs, spooky stage decor, pumkins and all things horror this Halloween!
Plus the Ghost of Kings Cross may get you, so beware guys.
Saturday October 30th
10:45pm - 4:00am
Last Entry is strict 1am
Lafayette, 11 Goods Way, London N1C 4DP
There's Parking close by in a multi-story and the closest station is of course, Kings Cross
MRRA 18+ ID , the venue has an ID Scanner so bring it.
For Press & further information please contact Hello@churchillmarketing.uk
www.HipHopSavedMyLife.co.uk
www.RomeshRanganathan.co.uk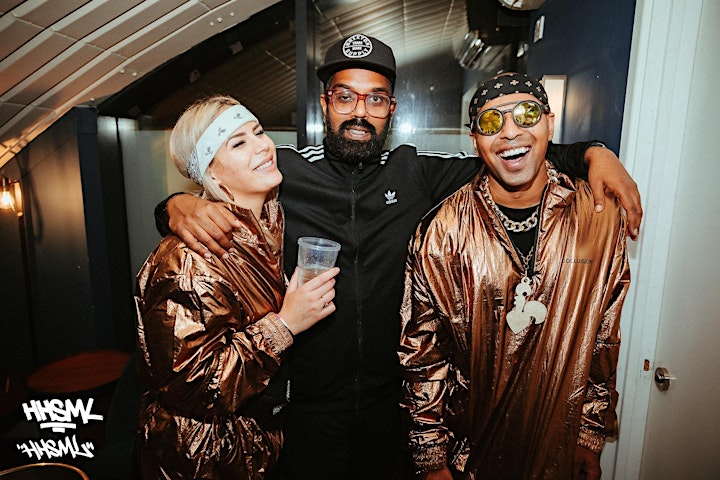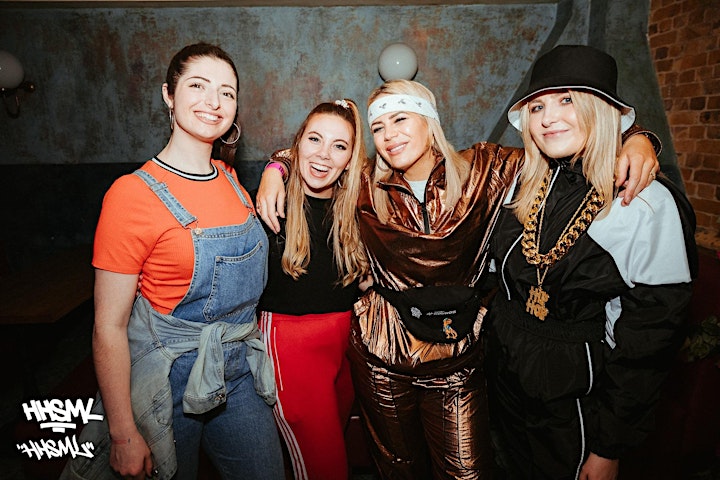 Organiser of SOLD OUT - Romesh Ranganathan's: Hip Hop Saved My Halloween!