SOLD OUT (see details) The Evolution of Business in the Digital Age
Location
Lord Ashcroft International Business School
Anglia Ruskin University
East Road
Cambridge
CB1 1PT
United Kingdom
Description

THIS EVENT IS NOW SOLD OUT. If you are still interested in attending, please turn up on the day and if we have space, we will accommodate you but this is not guaranteed and priority will be given to ticket holders. Thank you.
The Evolution of Business in the Digital Age
A One-time Only Event - 14 June 2017
We all rely on technology all of the time - even if we don't realise it. From sending text messages and browsing the Internet, to getting money out of an ATM machine, any wireless device and even the control of traffic lights, security and air traffic control. Not forgetting the future emerging trends with driverless cars, smart buildings and smart cities. All technologies now rely on data centres; "The Cloud" means data centres. In short, the data centre sector is one of the most important sectors that many people rely on for both business and pleasure. It is widely referred to as the fourth utility, yet it remains a hidden sector to most people.
With such importance on the data centre sector, the global leader of data centre education, CNet Training, has joined forces with Anglia Ruskin University to host keynote speeches from two of the most influential and high-profile global tech business leaders:
- The Head of Uber Compute
- The Managing Director of Equinix
You are warmly invited to join Anglia Ruskin University and CNet Training at a special one-time only keynote address in support of the world's first and only Master's Degree in Data Centre Leadership and Management. Hear insightful and expert views from our high-profile leaders in the global technology sector as they explore the key themes and issues that exist within the data centre industry. This unique event brings together thought leaders from prominent organisations to provide high quality content and knowledge.
We are delighted to announce our two confirmed keynote speakers: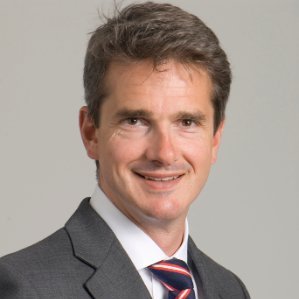 Russell Poole
Russell joined Equinix as Managing Director for the UK in April 2000, bringing with him nine years of experience in the UK telecommunications and internet industries. He attended Nottingham University, where he studied production engineering and commenced his managerial career at Coca-Cola and Schweppes, enjoying a successful career as a National Account Manager.
From 1998 to 2000, Russell was a director of MessageNet Ltd, an internet security and messaging security provider. Between 1993 and 1998, he was the National Sales Manager for General Telecom, the business telecom division of General Cable PLC. During this time, he grew the business from four sales people and £3m annual revenue to 35 sales people in three locations and £25m annual revenue.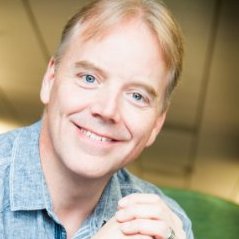 Dean Nelson
Dean is currently the Head of Uber Compute, at Uber, the global transportation network company. His team is responsible for technical infrastructure (data center, compute, storage, network and infrastructure software) and business functions serving Uber's global leading ridesharing business, as well as UberEats, UberRush, UberForBusiness, and Autonomous vehicle development.
In his career to date, Dean has led over $7B in infrastructure projects in 9 countries. His extensive architecture, engineering and operations experience includes 28 years in Hardware, 21 years in Network, 16 years in Infrastructure Software and 16 years in Data Centers.
Agenda
Wednesday 14 June
10:00 - Arrival
10:15 - Event Start and Welcome from Andrew Stevens, CEO of CNet Training
10:25 - Keynote Speakers
- Russell Poole, Equinix
- Dean Nelson, Uber
12:00 - Close
Don't miss the opportunity to hear from two of the most influential business professionals in the global technology sector. Register now for this one-time keynote address.
If you have any questions or would like further information, please contact rachel.thomason@anglia.ac.uk.