Description
Solent Research Challenge 2017/18:
Health & Wellbeing
With a core concept of engaging staff, students and the public in joint discovery, and the goal of increasing appreciation and understanding of the role everyone can play in taking forward research in Southampton, the Solent Research Challenge (SRC) aims to raise interest and engagement in research across all disciplines.
The theme for SRC 2017/18 is Health & Wellbeing, and the sandpit will include inspiring guest speakers and interactive workshops to develop the project proposals for the Challenge in 2017/18.
Draft programme: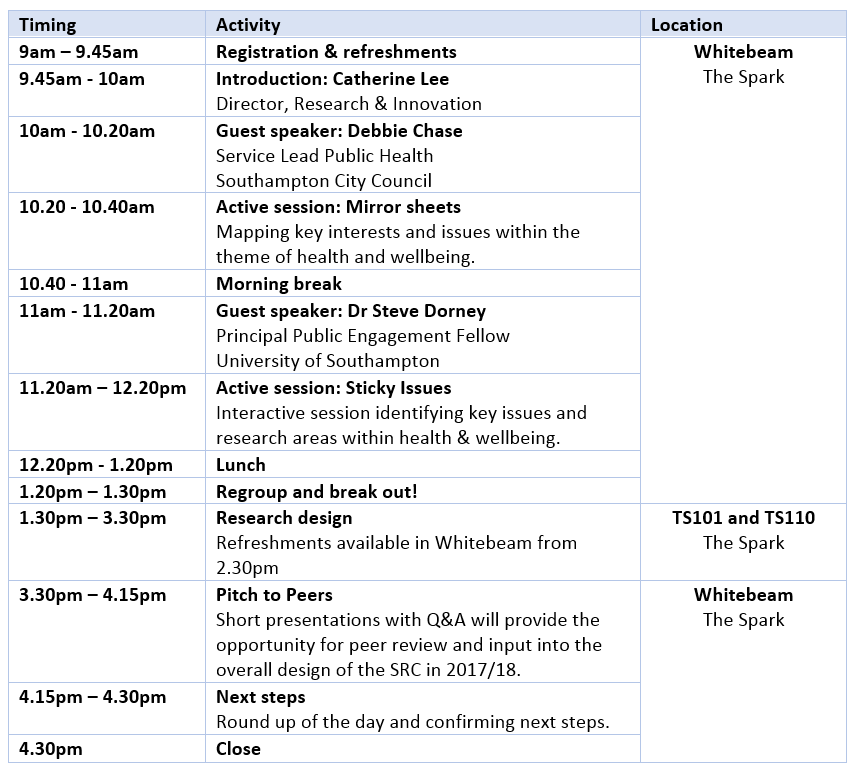 If you have any questions, please contact us at research.innovation@solent.ac.uk.