Sales Have Ended
Registrations are closed
Thank you for reserving your place at our 'Tackling Cyber Threats 2019' morning seminar . We look forward to seeing you on 15th January 2019. If you need to contact us about your booking, please call 07525 887167. Regards, Capito and EncompassIT
Sales Have Ended
Registrations are closed
Thank you for reserving your place at our 'Tackling Cyber Threats 2019' morning seminar . We look forward to seeing you on 15th January 2019. If you need to contact us about your booking, please call 07525 887167. Regards, Capito and EncompassIT
Description
The ideas, services and products that come from Scotland's SME's are world-leading. The information we create and the data we hold about our customers have a value to us. But they also have value to others, which makes us all a target of cyber crime.
How can you protect your business from the perpetually-evolving range of cyber threats?
EncompassIT and Capito have teamed up to help you do just that. Come along to our seminar in Glasgow on 15th January 2019 to learn more about:
Baseline knowledge of the cyber security landscape

Why businesses of all sizes are targets for organised crime, as well as opportunists

Why you need to be cyber resilient and the additional benefits this can bring to your organisation

Advice to share with your clients and how this can help you win new business

Why it is more important than ever that you migrate to Windows 10 - and how we can simplify this journey for you

Data Backup and Recovery best practice
Guest Speaker
We are delighted to have cyber security expert, Eamonn Keane, lined up to give a talk at this seminar. Previously at Police Scotland, Eamonn is now Head of Cyber Security & Innovation at the Scottish Business Resilience Centre.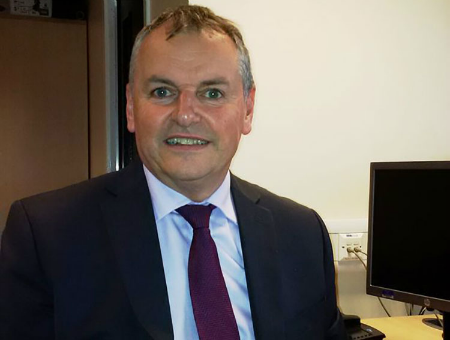 Outline Agenda
08.30am Registration with Tea, Coffee, Pastries
09.15am Welcome & Introductions
09.20am An introduction to EncompassIT
Straight-forward and easy-to-understand advice on how to keep your business secure online by cyber specialists in the SME space.
09.50am GUEST SPEAKER - EAMONN KEANE
Eamonn's talk will cover the importance of cyber security for SME's, as well as what the current cyber landscape in Scotland looks like.
10.20am Why a solid IT Infrastructure is key to building cyber resilience for your business
This session will take a look at the challenges of migrating to Windows 10 and how to overcome these, as well as managed anti-virus, data backup and recovery, and patch management.
11.00am Q&A
11.15am Ends