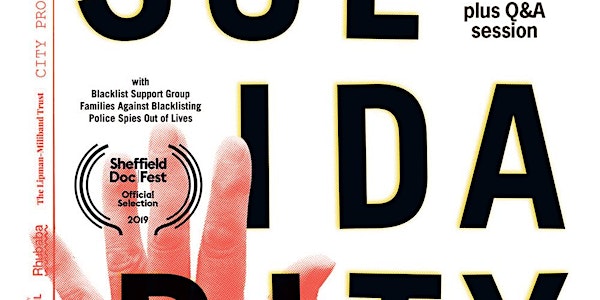 Location
Birkbeck Cinema
43 Gordon Square
London
WC1H 0PD
United Kingdom
Description
On 7 Febraury 2020 at 18:30 join us for a showing of the film SOLIDARITY.
Blacklisting in the UK construction industry impacted thousands of workers who were labelled 'troublemakers' for speaking out and secretively denied employment. Activists uncovered alarming links between workplace blacklisting and undercover policing. SOLIDARITY follows meetings between activists and law students, brought together for the film, revealing the determination of a community working together to find a route to justice. SOLIDARITY was made by visual arts organisation City Projects and filmmaker Lucy Parker, who has been working alongside members of the Blacklist Support Group for over four years.
The screening will be followed by a Q&A.
Find out more about the film at solidarityfilm.com.
Venue: Birkbeck Cinema, 43 Gordon Square, Bloomsbury, London, WC1H 0PD.