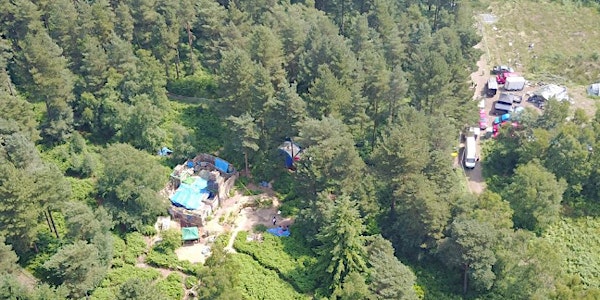 Solidarity Sunday and Tour of Weald Drill Sites
Location
Dorking Train station
United Kingdom
Description
All are welcome for a day of workshops and activities at the Leith Hill Protection Camp, and a chance to check out the drill sites on the Weald.
This is a chance for people who live locally or further afield to find out more about the state of unconventional oil extraction in the Weald, and share skills and knowledge about some of the practical means we can use to protect ourselves and the planet against this assault.
If you are coming by public transport, meet at Dorking station 11am. Lifts will be provided to Leith Hill Protection Camp which is the starting point of the tour. If you are coming by car, meet at Leith Hill Protection Camp.
Bring placards, banners, snacks or just yourselves!
Please sign up on Eventbrite if you are coming so we can arrange lifts for everyone. If you're a driver and can offer a seat that would be really helpful, please get in touch via PMs!