Description
Hi All
I would like to invite you to Coffee & Natter free business networking in Solihull.

Pathway2Grow's "Coffee & Natter" business networking event is relaxed networking centred around a guest speaker which will involve a presentation on a topic of interest to anyone seeking self-development & personal and business growth. Attendees are given the option of introducing themselves with a one minute intro to the rest of the floor, however, there is absolutely no pressure to do so! There will be tea, coffee, water, biscuits and other sweet treats provided for free during the afternoon to give you plenty of energy for networking. 1.30pm to 3pm is the formal part with open networking before and afterwards to give those who need to leave for the school run or other meetings the opportunity to take part.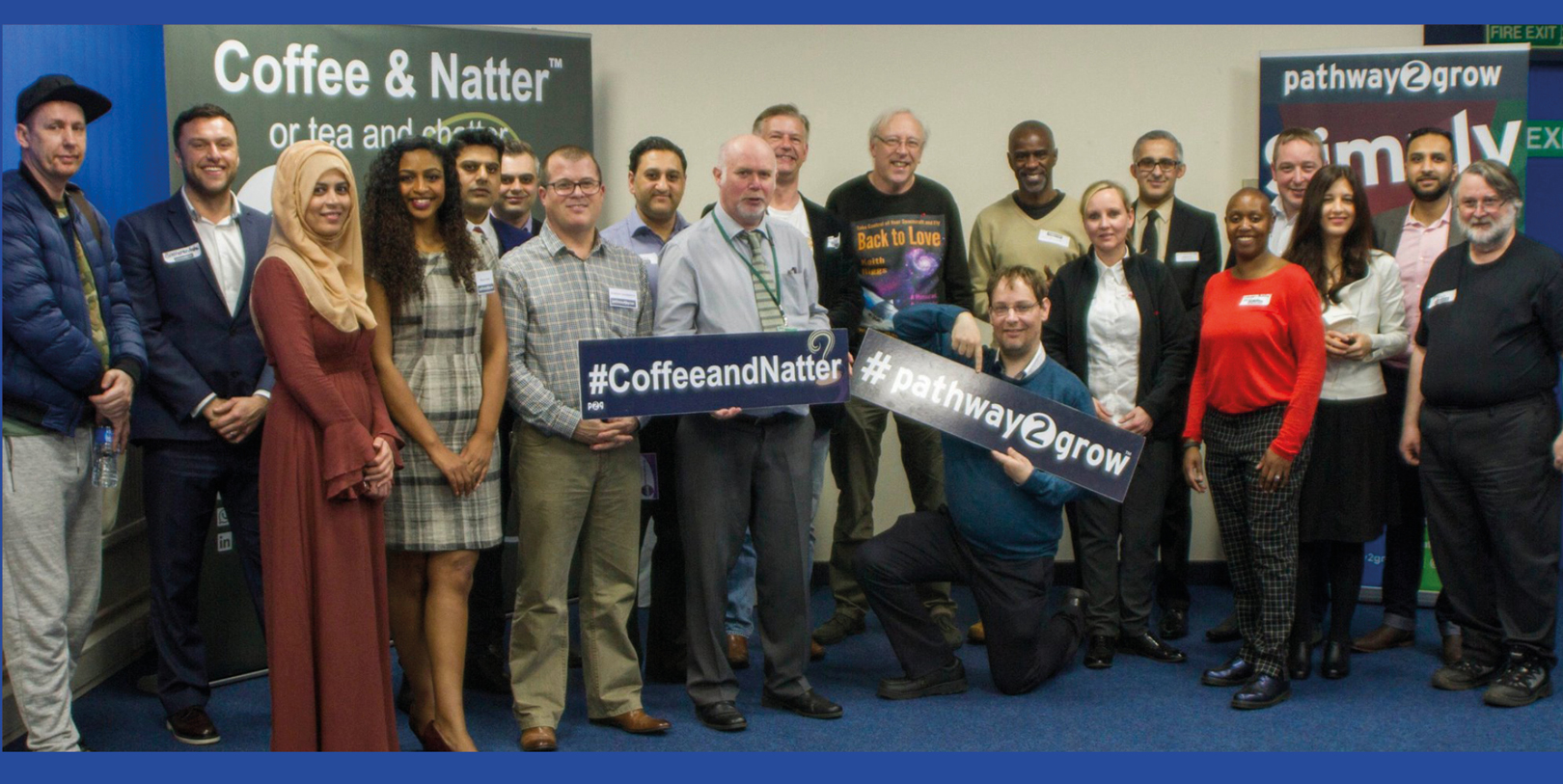 The Agenda for Friday 22nd March 2019 will be:

13:00 – 13:30 Registration & Networking
13:30 – 14:00 Welcome & Delegate Introductions
14:00 – 14:40 Keynote Speaker - Majid Waris "Success on your own terms"
14:40 – 15:00 Business Clinic - Share, Discuss & Resolve Business Problems
15:00 – 16:00 Open Networking, Photos and Video Testimonials

Keynote Speaker - Majid Waris "Success on your own terms"

International Risk Management Consultant, Trainer, Keynote Speaker and Host P2GLive. Majid Waris is the Managing Director of an International Risk Management Consultancy based in the Midlands. In addition to holding the post of Managing Director for Waris International Consulting Ltd., Majid is also the founder and CEO of UK's first and only Consultancy, 'FaithSafe', providing compliance support for faith-based organisations and places of worship. This includes Health and Safety, Employment Law, Insurance and Safeguarding requirements. Majid is also a multi-award-winning Business Development Trainer & Coach, with over a decade of experience in selling and training sales professionals in both; Business-to-Consumer and Business-to-Business (B2B) markets. Majid has held Business Development posts in 'blue chip' and corporate organisations such as British Telecom (BT) in addition to various other international organisations, whilst selling Microsoft & CISCO products, amongst others. Majid has won numerous accolades for his record-breaking performances as a Sales Professional and Sales Manager and delivers training and coaching services in the art of 'intelligent questioning' to business owners. These techniques break common misconceptions of having to focus on 'features and benefits' in a typical sales meeting. On behalf of the Pathway Group, Majid has also been appointed as Director and Host of 'P2G Live', a platform where Majid invites prominent business personalities and interviews them 'live' whilst giving an audience of almost 10,000 businesses the opportunity to ask questions from the guest in the studio.
About Coffee & Natter
Our Event is a no pressure, relaxed environment if you wish to network then fine - if not then come and listen to the speakers. We believe we are an event for non-traditional networkers as well as experienced networkers.

We believe in building an online and an offline community and there are plenty of ongoing opportunities to converse and share with a WhatsApp group (send a message to 07583 044 624), Facebook Group and also on LinkedIn:

https://www.facebook.com/pathway2grow/
https://www.facebook.com/groups/pathway2grow/
https://www.linkedin.com/groups/8243224

So come and join us to #Network, #Learn & #Grow!

Regards

Your hosts

Tuyyabah Amjid - Coffee & Natter Regional Director, Solihull

Abid Khan -National Director for Pathway2Grow @abidmk55

and
Safaraz (Saf) - Founder of Pathway2Grow @SafarazAli


P.S. Follow Us on @Pathway2Grow