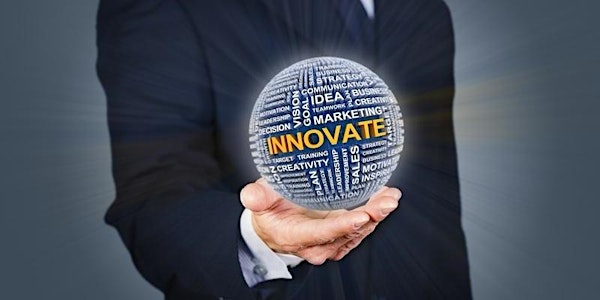 Solving our productivity crisis by developing Intrapreneurs - not MBA's
Location
The Media Centre
Northumberland Street
Huddersfield
HD1 1RL
United Kingdom
Sales Have Ended
Registrations are closed
Unfortunately the ticket sale has ended, so please contact Jane Adamson for details of forthcoming events. Email: jane@partnersinmanagement.co.uk Tel: 07837 024374
Description
A thought-provoking workshop exploring why we need Intrapreneurs not MBA's, and how we can affordably develop them.
---
Very few people would disagree with the fact that we have some critical economic problems to resolve as we continue our adventure into the post-Brexit unknown. For example:
Our national productivity is 19% below the average of our G7 competitors and is now below the average for the whole of the EU. In fact, productivity has seen no real improvement since 2007.

Over the last decade R&D real expenditure has increased; however product and process innovation has fallen by over 30%.

Low rates of unemployment appear to be a positive factor; however - does this mask a problem of low wage/low skill employment growth and a rise in the numbers of the low wage self-employed?

Poor leadership and management skills are acknowledged to contribute to this, yet we still embrace accidental management rather than train and develop people with the necessary skill set.
Governments, economists and financiers have tried long and hard to resolve these dilemmas, but have they been too keen to promote the wrong solutions?
This short, thought-provoking session will explain the concept of Intrapreneurship, the combination of leadership, managerial and entrepreneurial skills, that historically has been the real driver of innovation, growth and prosperity. It will also explore our CMI recognised '21st Century Leaders' course and how it's unique, pioneering approach helps develop true Intrapreneurs.
This free session is especially designed for:
HR and L&D professionals looking for cost and time effective management development alternatives
Anyone contemplating a management qualification, like an MBA
Entrepreneurial owner managers looking to grow their businesses and re-define their role
Leaders and middle/senior managers from all sectors tasked with delivering improvement
Professionals wishing to undertake CPD activity
At the end of the session you will appreciate:
What an Intrapreneur is;

How they, and not Entrepreneurs, will deliver real growth and productivity

The skill set an Intrapreneur needs to have
That alternative, well proven time and cost effective management development courses exist
Finally - you can decide whether you already are, or have got what it takes to become an Intrapreneur.
So, come along and join David Broadhead and others for a motivating session, that will awaken those grey cells with some great, thought-provoking ideas and discussion!
Your only commitment is time, travel and perhaps buying your own tea/coffee!