For developers and ISVs building delivery services applications, learn about the intelligent Bing Maps MIO API. Presented by Microsoft.
About this event
With the increased demand for efficient delivery services at this time, Microsoft has responded by extending the capabilities of its Bing Maps Multi-Itinerary Optimization (MIO) API to handle even more complicated scenarios.
Now supporting up to 50 agents and 500 itinerary locations, the MIO API schedules multiple drivers delivering across multiple locations and optimises their routes for drive time efficiency.
In this webinar, you will see how the MIO API solves the complexities of multi-delivery optimisation with example scenarios to demonstrate how some of the new features are supported by the MIO API, and how these constraints can be specified in the MIO API requests.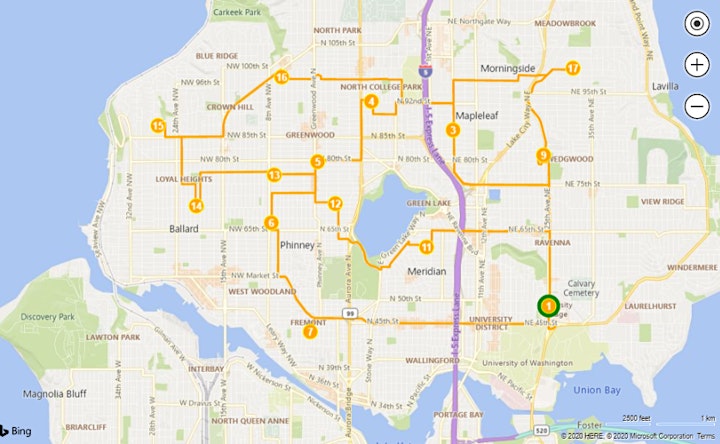 The webinar will be presented by Ashley Song, Senior Program Manager at Microsoft Maps & Geospatial team. Ashley is currently working on Navigation Services as well as Routing and Logistics APIs. Ashley completed her PhD from University of North Carolina at Chapel Hill before joining Microsoft, and was formerly a senior Program Manager on Bing Local Search team, specialising in rich data and segment experiences.
Alex Cristian, Senior Software Engineer at Microsoft Maps & Geospatial team will co-present the webinar with Ashley. His main area of focus at Microsoft is MIO (Multi-Itinerary Optimization) service and will demo some example scenarios.