Sales Have Ended
Ticket sales have ended
Thank you for registering for SOLWorld 2016! Any questions or concerns, please email Jenny Clarke at jenny@sfwork.com.
Sales Have Ended
Ticket sales have ended
Thank you for registering for SOLWorld 2016! Any questions or concerns, please email Jenny Clarke at jenny@sfwork.com.
Description
The 14th SOLWorld international conference


"Emergence in action"


Liverpool, UK, 19-21 May 2016
It's back! The SOLWorld international conference, the premier gathering of Solution-Focused practitioners in organisations from around the world, will meet in Liverpool, UK from 19-21 May 2016.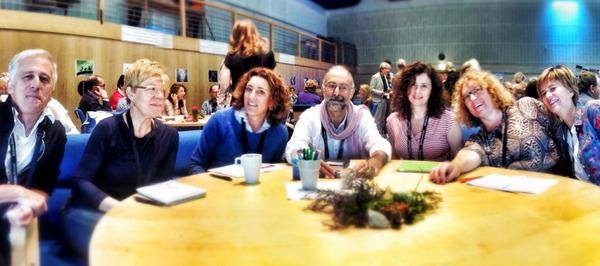 Among those booked and confirmed to attend are (in alphabetical order): Liselotte Baeijaert (Resilient People - Resilient Teams, The Art of Giving Feedback), John Brooker (The Creative Gorilla), Susanne Burgstaller (Lösungsfokus in Organisationen), Jenny Clarke (57 SF Activities for Facilitators and Consultants), Kirsten Dierolf (Solution-Focused Team Coaching), Dominik Godat (Lösungen auf der Spur), Shakya Kumara (Brief Mindfulness), Mark McKergow (The Solutions Focus, Host), Peter Röhrig (Solution Tools, 57 SF Activities) Laurent Sarrazin (Rupture Douce), Anton Stellamans (Resilient People - Resilient Teams, The Art of Giving Feedback), Peter Szabo (Brief Coaching for Lasting Solutions, Coaching Plain & Simple)... (Want to join this list? Then book!)
To make the event as simple as possible (but no simpler!), we are trying a different format, to help keep the cost low (£300 including all taxes for bookings before 31 March 2016). Rather than have pre-planned workshops, the conference will largely consist of Open Space working. In Open Space, anyone can convene a discussion on any topic about which they are passionate, curious, puzzled or just interested. This means that you can bring along all kinds of different topics and questions to share and discuss: For example
Reports of interesting cases and work

Activities to try out and share

New developments to hone

New applications to ponder

New connections to explore …
The conference will also include opening and closing ceremonies, plenary sessions on emergence and research/knowledge sharing, lunches and coffees, a conference dinner, cabaret and social time – all the classic ingredients which have made the previous 13 SOLWorld international conferences so successful. There will also be six short 18 minute SOL-talks, scheduled and planned in advance.
Among the topics likely to be on the agenda are:
Coaching

Team development

Performance management

Strategy development

Leadership

Connections to positive psychology, appreciative inquiry and other fields
Venue
The venue is the iconic Adelphi Hotel in the heart of Liverpool in the northwest of England.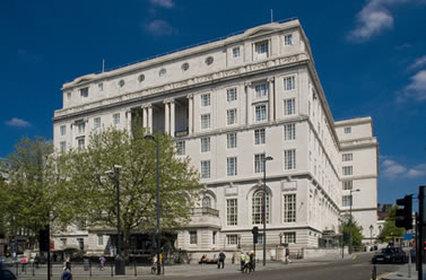 The Adelphi was built to serve transatlantic liners departing from Liverpool in the early 20th century, and the main meeting rooms reflected the grandeur of the Titanic and other first-class ships of the day. While that grandeur is now somewhat faded, the hotel remains a historic landmark in the centre of Liverpool, close to the main railway station (Lime Street) and a short walk from other central locations including Albert Dock (Beatles Museum, TATE gallery etc). The spirit of the Beatles and other Merseybeat heroes is still very much alive in the city, with many landmarks including the site of the Cavern club, Penny Lane, Strawberry Fields etc firmly on the tourist trail. The city is known for its sparky and independent vibe (rather like John Lennon) and a distinctive feel which is not to be missed.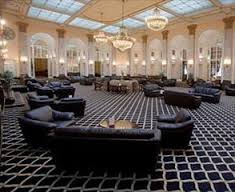 Meeting before the conference
We have nominated a pub where people can gather on the evening of the 18th May. It's the Richard John Blackler, a Wetherspoon's pub which has the advantage of being very big, serving decent ales and inexpensive and OK food. It's at 53, Great Charlotte Street, very close to the Adelphi hotel. We'll be there from about 7 pm – but it's open all day so you can arrive at any time! https://www.jdwetherspoon.com/pubs/all-pubs/england/merseyside/the-richard-john-blackler-liverpool.

Accommodation
Accommodation is NOT included in the conference registration. This is to allow maximum choice and flexibility for participants. The Adelphi Hotel, where the conference will be held, is offering special rates to participants of £60 per night single/£75 per night double or twin, including a generous full English breakfast buffet. Many other hotels, B&B's, hostels, guest houses are available and there is always AirBnB.
To book accommodation at the Adelphi at these rates please phone +44 (0)871 222 0029 and quote booking code SFWO190516. Or you could try their website - the code doesn't work there but the rates may be nearly as good anyway.
For other options check out www.visitliverpool.com, or try www.smoothhound.co.uk and search on the Adelphi's postcode, L3 5UL for nearby options.
Remember that it is your responsibility to book your accommodation, and we suggest you do it as early as possible.
Liverpool walking tour
We have arranged an optional walking tour on Wednesday 18 May (the day we are gathering before the conference). An official 'Blue Badge' guide will lead a 2 hour tour discovering Liverpool's maritime and sea-faring history (it is a UNESCO World Heritage Site) as well as introducing the city, its history and its highlights. You can join the group at the Adelphi hotel at 3.30pm or meet at the Pier Head at 4pm, and the tour will conclude at 6pm. The cost is £10 per person. More details and booking at http://bit.ly/1WNdxqb.
Getting there
The closest airport is Liverpool John Lennon airport, which takes some flights from European destinations, and of course you can connect en route by changing planes. You may find it easier to fly to Manchester airport, which is only one hour away from Liverpool by direct train. Liverpool is about a four hour drive or two and a half hours by train from London. If you are coming through London, please note that UK long-distance trains are much cheaper when booked in advance. Parking is available near the hotel from £4 per day.
Registration for the conference
Many SOLWorld community members have expressed a desire to support us in making this a successful event. The first thing you can do is to REGISTER NOW!
Outline programme
Wednesday 18 May 2016
7.30pm onwards: Pub meetup, food available to purchase, registration in pub
Thursday 19 May 2016
9.00 Registration
9.30 Opening Ceremony with The Chinook team (Liselotte Baeijaert, Annie Bordeleau, John Brooker, Petra Muller-Demary and Anton Stellamans)
10.15 Plenary on Emergence – with Nora Bateson, Mark McKergow and others
11.15 Coffee
11.45 Set up open space
12.45 Lunch
14.00 Open Space 1
15.00 Open Space 2
16.00 Open Space 3
17.00 SOL Talks (2-3)
18.00 Close, Association for Solution Focus in Organisations (ASFiO) meeting
19.00 Drinks
19.30 Conference dinner (included in registration)
Friday 20 May 2016
9.00 Plenary on Research and sharing knowledge with Carey Glass and others
10.00 Reset Open Space – new sessions
10.30 Open Space 4
11.30 Open Space 5 (45')
12.15 Open Space 6 (45')
13.00 Lunch
14.00 Open Space 7
15.00 Open Space 8
16.00 SOL Talks (3)
17.00 Close
17.15 Steering group meeting
Dinner (not included)
20.30 Cabaret
Saturday 21 May 2016
9.30 Plenary - What have we learned, how will we use it in future with Jesper Christiansen
11.00 Coffee
11.30 Closing ceremony with the Chinook team (Liselotte Baeijaert, Annie Bordeleau, John Brooker, Petra Muller-Demary and Anton Stellamans)
12.30 Close