An evening of Performance Painting, live dance and improvised musical performances curated by Claire Zakiewicz
About this event
Hundred Years Gallery is hosting a series of Performance Art and Digital/Video Art screenings titled Some Loose Assemblies. For the second event an assembly of visual artists, dancers and musicians will perform three new live-art works by Gerald Curtis, Gwendolyn Kassenaar and Claire Zakiewicz.
This event hopes to develop our collective understanding of the term Performance Drawing and address new directions of this applied interdisciplinary process. The artists will explore the relationship between bodily gesture and visual traces. While embedded in both ephemerality and abstraction, the theme encompasses immediacy, energy, time, motion, light and space. The works will be performed alongside and in conversation with Mary Lemley's archival project My Life in Hackney, which will be exhibited throughout the gallery during the whole of July.
Visual artist Gwendolyn Kassenaar will be creating live-art performed with contemporary dancer Petra Haller and musical trio Loz Speyer, Andrew Lisle and Thodoris Ziarkas. Their performance will be inspired by the poem 'Steps' by Herman Hesse ('Stufen' in German). Merging visual art and dance they will embody its main message: to always be ready for change and embrace life! While central to Gwendolyn's work, this is highly relevant to our current times as everyone in society faces profound uncertainties due to the Covid-19 pandemic.
Gerald Curtis will be presenting a short performance titled Tracing the Fragmented. This piece continues his exploration into using movement to create a series of drawn traces to a fragmented choreography. Maintaining a tension between improvisation and intention, Gerald is pursuing an intuitive language of mark making focusing on the present that is unique to the situation. Identifying as an artist with Dyspraxia, the performance is an attempt to create a form of expression of making with the disability. By pushing the body, the artist hopes to reveal spaces between the dyspraxic and non-dyspraxic.
Claire Zakiewicz will perform a live painting alongside musical trio Keisuke Matsui, Douglas Benford and Alan Wilkinson. For this performance the painter and musicians will explore the aesthetics of imperfection in performance drawing - particularly the tension between failure and resolution and the balance between control and surrender within a cross-disciplinary collaboration.
Following government guidelines, the venue asks audiences to follow social distancing and mask wearing. There will be reduced capacity with 10 people per time slot. Each 15 min. performance will be presented twice for two different audiences, at 7pm and 8:30pm.
Audiences are invited to sign up for one of these two slots.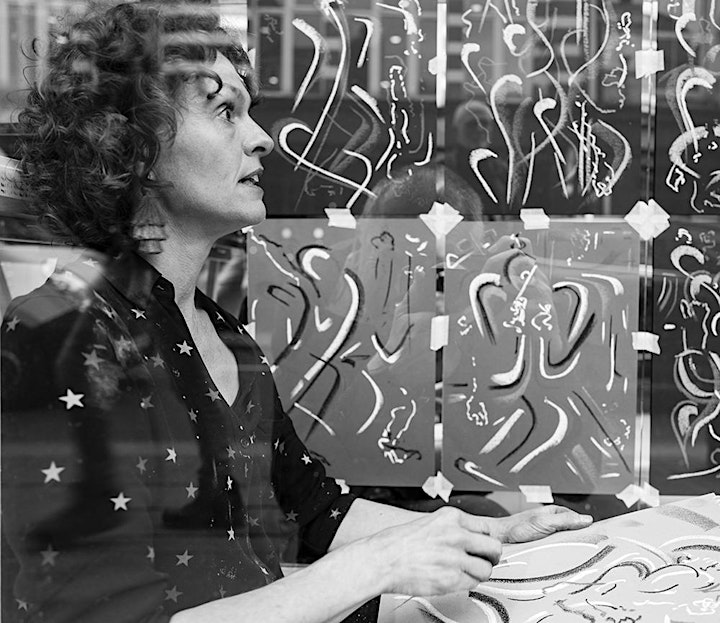 Gwendolyn Kassenaar is a Dutch visual artist based in London. A graduate from Chelsea College of Art, she carried out further studies at the Royal Drawing School. She engages in both painting and drawing, which lies at the heart of her practice.
Her art is based on rhythm, music and dance, which also form an integral part of her creative process. She creates live-art at live music and dance performances, in her studio and through close collaborations. Her work combines figurative and abstract and is characterised by expressive gestural mark-making, bold lines and a vivid use of colour. She is interested in distilling that indefinable energy of the ephemeral moment. In her practice she embraces the aleatory aspect of experimentation and improvisation.
Recurring themes in her work are: self-discovery, empowerment, personal liberation and spiritual awakening, conveying her energetic zest for life.
Being an active participant in the improvised and experimental music scene in London, she is resident artist at Freedom (Vortex Jazz Club), Melifera (Hundred Years Gallery), Skronk and part of the recent Spherical Improv series. She currently collaborates with percussionist Beibei Wang, fusing their art forms into a simultaneous performance.
In dance, her background in ballroom, Latin dance and FiveRhythms further informs her work, as does her ongoing collaboration with contemporary and tap dancer, Petra Haller.
Her artwork features on album covers (Apocalypse Jazz Unit, Loz Speyer); has been presented in group shows in London (Nexus Art, Kindred Upper Gallery), and forms part of a corporate collection in Germany. Her live mural in Shoreditch was her first public art commission. Most recently, her London artist residency included public live-art performances alongside a solo exhibit of her works.
website: www.gwendolynkassenaar.com
insta: @gwendolynkassenaar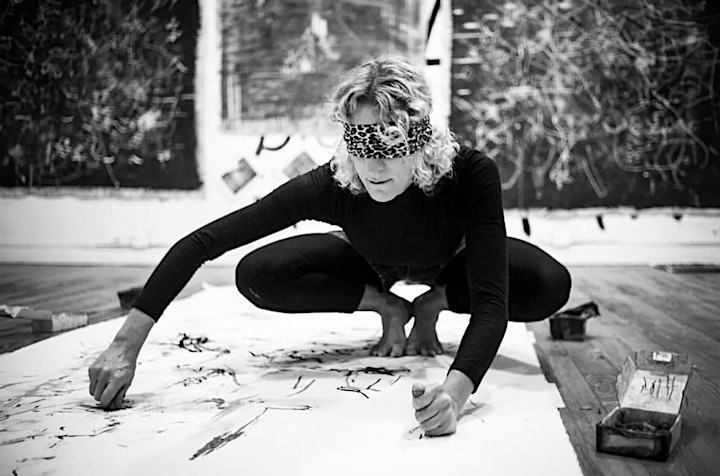 Claire Zakiewicz is an inter-disciplinary artist working in both London and NYC. She is interested in the (meta)physical relationships between sound, drawing, movement, how we read drawings and the processes that underlie our emotional relationship with art. Mostly working with performance painting, Zakiewicz often works collaboratively and uses dance and acting methods as part of her drawing and painting practice. She has a background in improvised music and drawing as well as composition and inter-disciplinary scores. She contributed a chapter describing her drawing practice for the volume Aesthetics of Imperfection: Spontaneity, Flaws and the Unfinished (Bloomsbury), 2020.
Her past residencies have included Bill Young's Dance Studio (New York), USF Bergen, (Norway), Cill Rialaig, Ireland and PointB Worklodge, (New York). Her works have been presented at galleries, performance venues and institutions including Tate Tanks and Tate Britain, for the exhibitions Tweet Me Up (2011) and Label (2012), at Landmark, Bergen for the performance piece Engastromyths Quakers and Shamans (commissioned by Ny Musikk, 2009) and most recently she produced a collaborative performance painting for Future Visions, Hounslow (2021) (forthcoming), funded by the Arts Council, England
Zakiewicz studied at Chelsea College of Art, Anglia Ruskin University and Sir John Cass School of Art where she completed a research-based MA in the physical and metaphorical relationships between sound and drawing, which had both practical and theoretical components.
website: www.clairezakiewicz.com
insta: @clairezakiewicz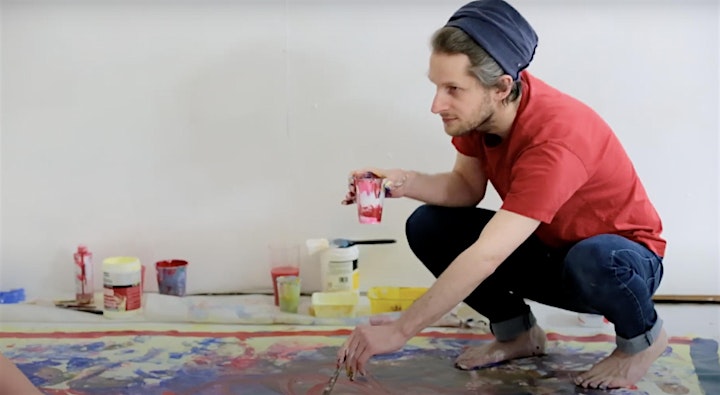 Gerald Curtis has exhibited and performed nationally and internationally including Revolve Festival, Sweden and Lublin Performance Festival, Poland. His first solo show, Regeneration on Hounslow Heath (2019), was selected by Hounslow Creative People and Places to become part of their touring library programme. The exhibition incorporated a collection of photography, painting, video and performances. Most recently, he has collaborated with artist Claire Zakiewicz and Habib William Kherbek of the band Dirtagnan to produce a video performance, Writing the Future (2021) (forthcoming). Gerald Curtis is a recipient of the Time Space Money bursary from A-N and the Farnham Maltings No Strings Attached fund. Gerald graduated from the UCA, Canterbury with a BA (hons) Fine Art, 2009 and Royal College of Art, MA Painting (Performance Pathway), 2017.
website: www.geraldcurtisstudio.com
insta: @gerald.curtis87
Petra Haller is an independent dance artist and tap dancer based in London. She started her career as a freelance dancer working on BBC1, The One Show: SKY1, Luie Spence's Show Business; Ellen Kent Production, Aida, as well as various music videos and live events. After several years of solely working for other people she started creating, producing and performing her own work as well. Her first outings as a creator, dancer, producer include: "Charlie: My Message to Humanity", Lake Studios, Berlin and the Solo Theatre Showcase "Solo Roulette" at the Blue Elephant Theatre in November 2018 Performing "Deliver Me" a theatre and dance piece which combines spoken word and contemporary dance. She is currently the resident dancer ad Resonances Performances, an interdisciplinary collaboration of improvised music, poetry, digital art and live painting led by Aurelie Freoua and supported by the Vortex Jazz Club. Petra has been the first tap dancer named in Jazzwise Magazine's rising jazz artists section in: Who to look out for in 2020. She has mainly studied tap under Jason Samuels Smith and Derick Grant, who not only taught her the dance style but also inspired her to study the roots fo this African-American art form in jazz music and African American history. She was introduced to free improvisation by Cleveland Watkiss at the Freedom of Art Loft Jam and immediately found herself at home. Petra is committed to honor the lineage and history of tap dance while finding her place in improvised music and jazz, constantly hungry to learn and collaborate with other art forms and instrumentalists. Recent performances include 1/Resilience/Memories: Vortex Jazz Club 2020 Jazz Connective; Vortex Jazz Club 2020 Tap Dance and Piano Duo with Richard Adam Lewis: Vortex Jazz Club 2020 Resonances 3 Reves: Vortex Jazz Club, London Jazz Festival 2019 Ecstasies; Artwalk Wakefield 2019
website: www.petrahaller.net/home
insta: @petrahallerdancer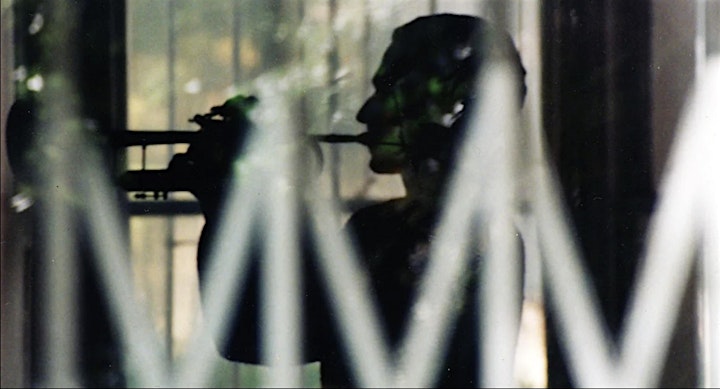 Loz Speyer is a trumpeter, composer, improviser and teacher - who for some years now has been coordinating groups ranging from the 11-piece composers' collective Rare Mix to freely improvising trios. His own bands, Cuban-Jazz six-piece Time Zone, and Free Jazz quintet Inner Space, have toured to Jazz festivals and clubs all around the UK, and released several critically acclaimed albums of original music. His recent lockdown project Spherical Improv brought together musicians and artists to improvise together online, producing a series of videos that seek to express the interaction.
website: www.lozspeyer.com
insta: @lozspeyer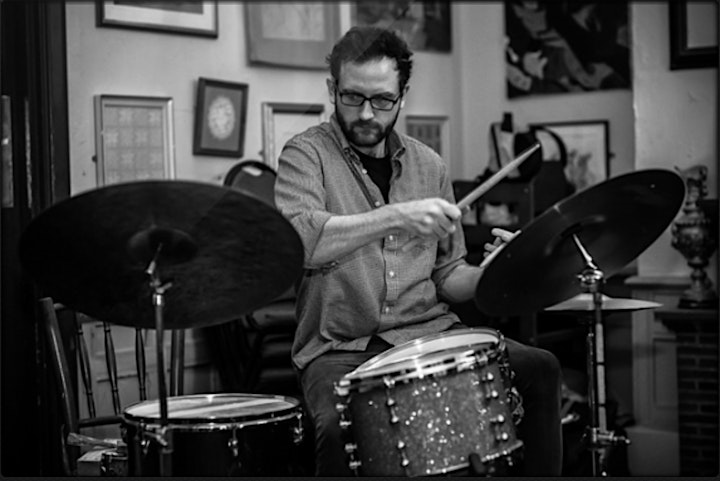 Andrew Lisle is a drummer working in the field of jazz and improvised music. He strives to create music within the avant-garde, pushing the limits of what is possible on the drums (technically and musically) while drawing influence from the jazz tradition.
website: www.andrewlisle.com/biography.html
Thodoris Ziarkas is an improviser, double bassist and composer from Greece.
Growing up with the sounds of Greek folk music primarily playing regional instruments such as the Lyra and tsambouna, Thodoris evolved through different trajectories to discover the double bass.
Based in London since 2009 he is the co-founder of the group Valia Calda, also presenting solo work [Reconstruction] as well as leading Thodoris Ziarkas's USCITA. Other projects include the London Improvisers Orchestra, AMAN and the collaboration with dance artist Georgia Paizi on the ongoing project the SEED.
Other collaborations include: Alan Wilkinson, Anna Homler, James Allsopp, Steve Beresford, Savina Yannatou, Chris Batchelor, Maggy Nichols, Beibei Wang, Adam Bohman,Terry Day, Sharon Gal, Michalis Kouloumis.
website: http://www.thodorisziarkas.co.uk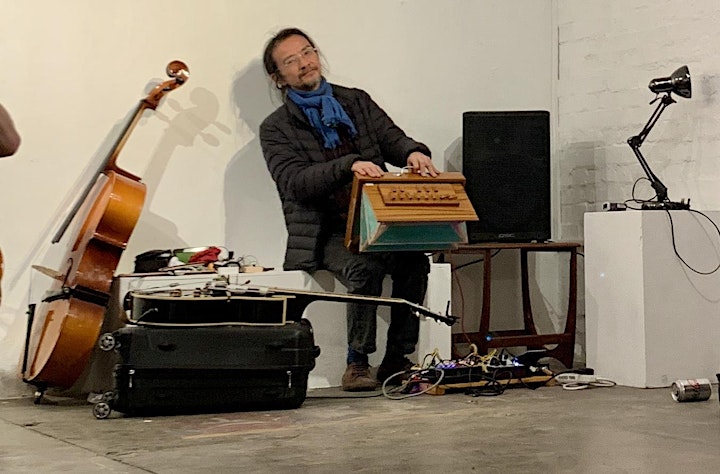 Keisuke Matsui was born in Kyoto, Japan and now lives and works in London, he has performed electric guitar, electronics, objects on albums with The London Experimental Ensemble, who share a fascination with old and new forms of experimental and improvised music. Matusi has also performed with and release numerous albums with other prominant artists.
website: https://hundredyearsgallery.bandcamp.com/album/tommy-rot-trio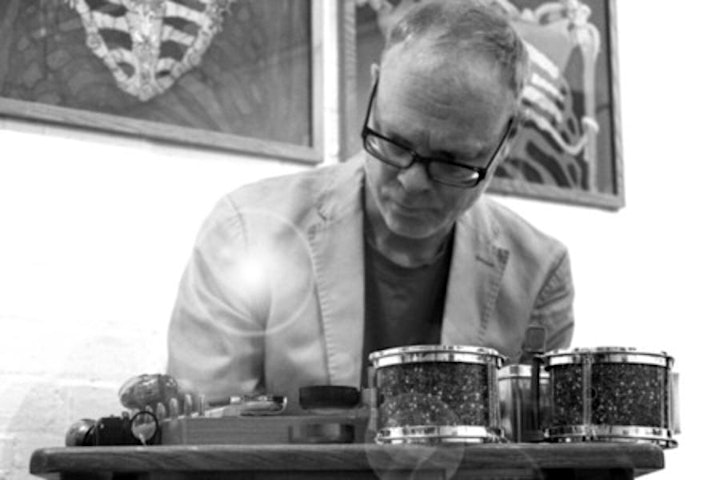 Douglas Benford has been involved in various audio genres since the late 1980s, performing at many institutions and venues in the UK (Bristol's Arnolfini, London's Science Museum, Cafe Oto, Tate Modern, The Roundhouse, ICA and Glasgow's CCA), as a composer and sound artist. He has performed at festivals worldwide and has installation work in numerous UK art spaces.
website: https://dbenford.bandcamp.com/
insta: @the_d_benford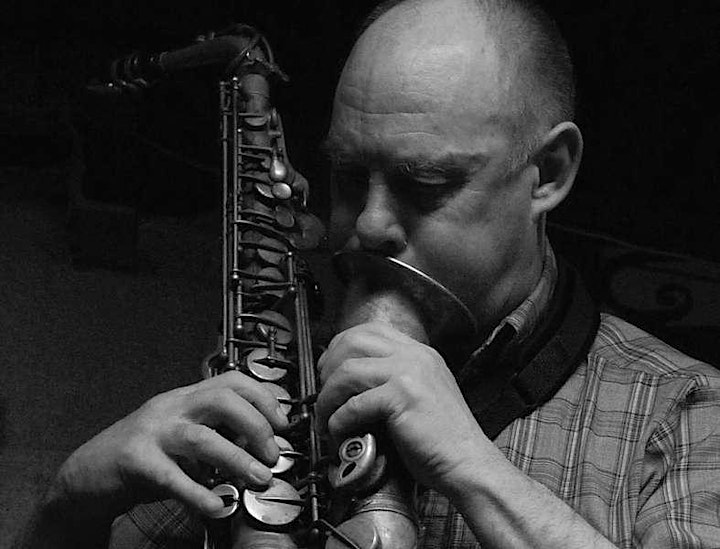 Alan Wilkinson (alto, baritone saxophones, bass clarinet) has for many years been a leading figure in the British Improvised Music Community. His reputation of a full blast, take no prisoners approach was cast in the Leeds based trio Hession/Wilkinson/Fell. Based in London since 1990, his current groups include a long standing trio with John Edwards and Steve Noble, the quartet The Founder Effect with John Coxon, Pat Thomas and Noble, and many collaborations past and present with among others Derek Bailey, Peter Brötzmann, Thurston Moore, J.Spaceman, Chris Corsano, Konstrukt and Talibam!
website: www.cafeoto.co.uk/artists/alan-wilkinson/