Somerset Ladies in Business Networking - 25th July 2019

Thursday, 25 July 2019 from 09:30 to 12:00 (BST)
Event Details
This month we will be joined by James White who will be talking to us about this very vital subject.........
What price should you charge?
4 Steps to Valuing Yourself Correctly for Sales
The choice of how to price your product or service is always a difficult one but James will give you the 4 steps to ensure you get the value you deserve!
Step 1 – A - Why are your prospects buying your product or Service?
Step 2 – B - Who are you and why do you do what you do? What is your story?
Step 3 – C - What is your perfect client and why are they perfect for you?
Step 4 – D – A + B + C = Your Value and Perfect Pricing
James White is the UK's leading prospect conversion expert and a Sales Mentor and Trainer. James has over 25 years selling experience in both the corporate and micro business environments including building 2 of his own successful companies. James now mentors already successful business owners to double their business revenue by improving their sales skills and knowledge and creating sales engines that ensure a consistent flow of new business is won month on month!
James is the Co-Author of the Amazon #1 selling book called The Sales Genius and is also the Sales Mentor for a number of training programs. He regularly speaks at events and shares his Sales ideas and tips on his YouTube channel each week! For more information visit www.jameswhite.business or search for him socially at 'jameswhitesales'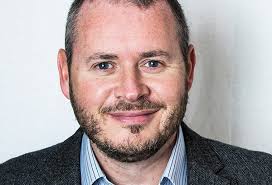 When & Where

Taunton & Pickeridge Golf Club

TA3 7BY Taunton
United Kingdom


Thursday, 25 July 2019 from 09:30 to 12:00 (BST)
Add to my calendar
Organiser
We are a networking group for Somerset entrepreneurs and business women who work in a large variety of business vocational areas.
We are a professional and friendly group who believe in getting to know each other, so that it is easy to recommend businesses in good faith. So, if you are looking for an informal, friendly and motivational group, with no yearly membership fees, then come and give our group a try.
We meet twice monthly, the second Thursday of each month at Jordan's Courtyard, Horton, Ilminster from 10 - 12.30pm and the last Thursday of every month, from 9.30-12.00pm at the Taunton & Pickerage Golf Club, Corfe. Both meetings are held so that they are easy to attend after the school run and both venues have plenty of free parking available. Included in your ticket price is tea and coffee on arrival and a further serving of coffee, tea and slabs of cake or fresh fruit later during the morning. 
We have professional guest speakers at every meeting, delivering information on the most vital aspects of business, to help facilitate the learning and improving of all our skills. A valuable aspect of each meeting is the sharing of knowledge and experience from one another, to help build friendships and business relationships through a professional yet informal networking setting. 
Our only rules are that there is no 'hard selling' or 'recruiting', as many people are offended by these actions. 
Tickets are £17 per head when bought in advance and £20 on the door. Refunds are available but not within the same week as the meeting as refreshments will have been ordered. 
"Somerset Ladies in Business, the networking group with a heart."