Event Information
Location
The Boathouse (Miles at the Riverside)
Riverside Place
2 St James Street
Taunton
TA1 1JG
United Kingdom
Description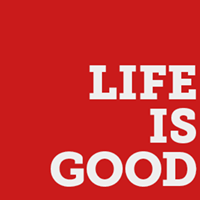 Are you motivated and working hard but feeling tired and drained?
Good nutrition can help you stay alert during the working day, reduce your stress and make you more productive.
Why not come along to our meeting to hear about how you can feel more energised and happier by listening to Carola, a certified Nutritional Therapist. She founded Life Is Good to help her clients eating better and live healthier for good.
When it comes to nutrition there is no "one-size-fits-all" - our bodies are as unique as we are and have specific individual requirements. Nutrition is the fuel for your body. If you do not nourish your body with important nutrients, it will not function properly and unwanted symptoms or even health conditions may follow. If you give your body all that it needs, you can avoid illness, increase your energy, and feel good.
Carola will give us an insight about the way she works with her clients by changing their mindset around foods and talk about how we can speed up our metabolism, improve our mood and help the immune system with great foods.
www.life-is-good.co.uk www.facebook.com/lifeisgood.caro
Date and Time
Location
The Boathouse (Miles at the Riverside)
Riverside Place
2 St James Street
Taunton
TA1 1JG
United Kingdom