Somerset Ladies in Business Networking

Thursday, 27 September 2018 from 09:30 to 12:00 (BST)
Event Details
The Neale Business Group – The Chilled ♀ Entrepreneur
This month we are delighted to welcome both Jeanette Neale and Jenny Thomas to give a presentation on their new venture together. 
"Being in business can be a highly rewarding way of life.  However, it can be lonely at times when you work in isolation. Self-doubt, fear, feeling that you don't know enough or "aren't enough" (imposter syndrome) are just a few of the thought patterns that can impair business progress, make you feel stuck and so forth.  A key, but often elusive, aspect of running your own business is being part of a business community or finding a trusted likeminded business owner that understands and is able to discuss issues in a pragmatic, committed and honest way.
Neale Horizons is proposing a project that encompasses both: The Chilled ♀ Entrepreneur.
I've teamed up with Jenny Thomas, who is an experienced personal change practitioner who absolutely believes that the power of mentoring and personal development can be transformative, both on the inside and outside, affecting the quality of people's your experiences and the way you show up in the world.
Together Jenny and I will be presenting the Neale Group of Businesses and its philosophy towards business and in particular our latest project, The Chilled ♀ Entrepreneur Mentoring programme.  We will be offering eight FREE places to the members of Somerset Ladies in Business to participate in new Online Chilled ♀ Entrepreneur mentoring 6 week programme.  We will also be launching our Free Mentoring Clinic set up for Somerset Ladies in Business and exploring with you which specific face-to-face trainings will be of greatest interest to members. 
Please do come along and join us on 27 September and find out more about the Neale philosophy of business and how we can help/support you in business from Virtual Office Services to Shared Office Space to Personal and Business Development.  
https://www.nealegroup.co.uk
https://jennythomastherapy.com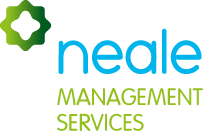 When & Where

Taunton & Pickeridge Golf Club

Corfe
TA3 7BY Taunton
United Kingdom


Thursday, 27 September 2018 from 09:30 to 12:00 (BST)
Add to my calendar
Organiser
Somerset Ladies in Business are an established networking group for Somerset entrepreneurs and business women who work in a large variety of business vocational areas. We welcome both employed, self-employed and micro business owners.
We are a professional and friendly group, who believe in getting to know you so that it is easy to recommend each other's businesses in good faith. If you are looking for a professional, informal and supportive group, with no yearly membership fees, then why not come and visit our group.
The meetings will be held at: 
Jordan's Courtyard, Ilminster on the second Thursday of each month, from 10 - 12.30pm.
Pickeridge Golf Course, Corfe on the last Thursday of each month, from 9.30 - 12pm.

There is plenty of free parking at both venues. Included in your ticket price is tea and coffee on arrival and a further serving of coffee, tea and slabs of cake or fresh fruit later during the morning whilst networking with each other. 

We have professional guest speakers at every meeting, delivering information on the most vital aspects of business, to help facilitate the learning and improving of all our skills. A valuable aspect of each meeting is the sharing of knowledge and experience from one another, to help build friendships and business relationships through a professional yet informal networking setting. 
Our only rules are that there is no 'hard selling' or 'recruiting', as many people are offended by these actions. 
Tickets are £17 per head when bought in advance or £20 on the day. Refunds are available up to the Sunday before the meeting. 
"Somerset Ladies in Business - the networking group with a heart"