Stylish and sustainable virtual wedding fair | 27th-28th March 2021
About this event
Join us live here now: https://www.instagram.com/somethinggreenwedding/
or on Facebook here: https://www.facebook.com/SGreenWedding
Something Green is the FREE virtual wedding fair to visit online this Spring brought to you by NLWA. We're taking the pain out of wedding planning by bringing together experts on everything from cakes and cocktails to fashion and flowers. Join us for all the inspiration you need to make your wedding special, stylish and a little more planet-friendly. Because the best taste is less waste.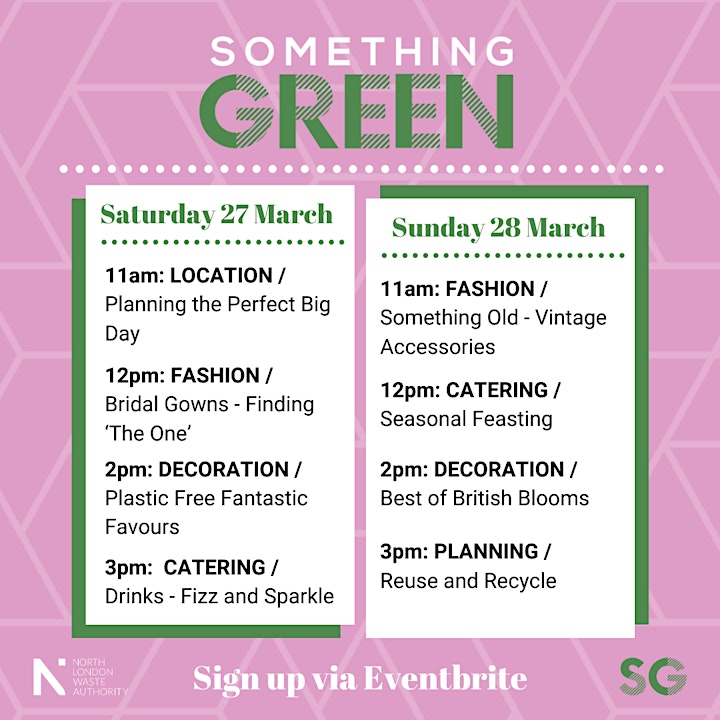 With the help of our experts and sustainable partners, the weekend will cover four main themes:
Fashion – including jewellery, the bridal gown and accessories and other wedding party attire.
Location – including stag and hen parties, wedding venue.
Decorations – including confetti, room dressing, wedding favours and table centrepieces.
Catering – including the wedding breakfast, drinks and cake.
Something Green will take place over two days, on Saturday 27th and Sunday 28th March, hosted on Instagram and Facebook. Each day will feature four live sessions, between 11am and 4pm, aimed at helping brides and grooms-to-be to select more sustainable, yet sophisticated, options for their wedding. Throughout the day and in between the sessions, we'll be sharing tips and inspiration from wedding experts and carefully sourced local suppliers to help you bring 'Something Green' to your upcoming nuptials.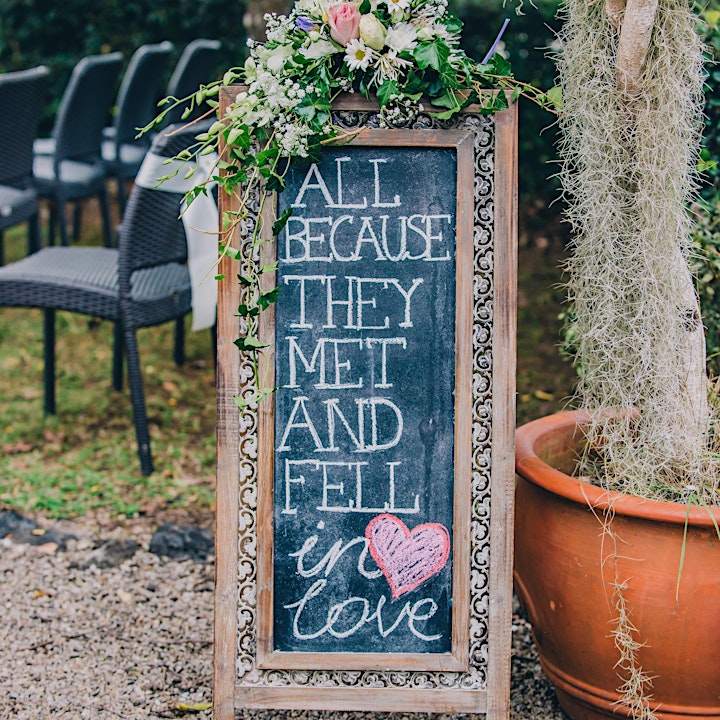 The schedule of the 2 day event* is as follows:
Saturday 27th March
11am - Planning the perfect big day
12pm - Bridal gowns - finding 'the one'
2pm - Plastic free fantastic favours
3pm - Drinks - fizz and sparkle
Sunday 28th March
11am - Something old
12pm - Seasonal feasting
2pm - Best of British blooms
3pm - Reuse and Recycle