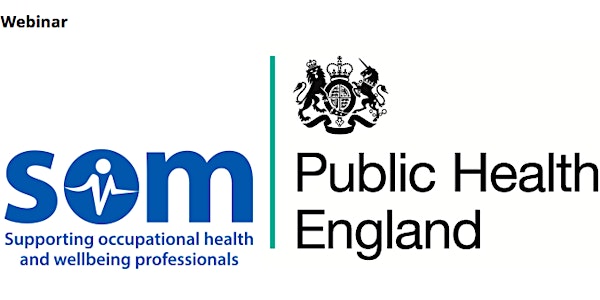 SOM/PHE 1 Support business build back better- the benefits of age diversity
Support for business to build back better- the benefits of age diversity
About this event
21st Jan 2-3.30pm Support for business to build back better- the benefits of age diversity.
Who is this for? Large and small employers businesses and local and national policy makers
Aim – raise awareness and inform policy and practice related to:
· The direct impact of COVID-19 on the work experiences and wellbeing of young and older people
· The indirect effects of the pandemic e.g. discrimination against older workers
· How can we ensure equity at different life stages? What is best practice and what motivates employers to adopt this? Are multi-generational work teams likely to be helpful in the future?
· The need for people to have access to career development guidance and opportunities for upskilling at all life stages
· What are the positives that we can take away from the pandemic regarding the wellbeing of people at different life stages? We know that many more people can work at home doing many more types of work than was previously thought, and this may lead to new opportunities for those who have been previously excluded from the workforce... Flexibility in work hours and locations may be a key factor in attracting and retaining an older workforce with considerable experience who may feel safer working at home, or who may have caring responsibilities.
· Employers must plan for any return to the workplace in a way that safeguards the health and wellbeing of staff and ensure that staff do not feel forced back to work if they feel vulnerable
Work is good for health and good health can help work. How has the pandemic affected people of different ages? What is best practice to support younger and older workers who may be at greater risk? Since the start of the pandemic, employment levels for workers aged 16 – 24 and over 65 have fallen most. Support is needed to help younger workers, especially those who are transitioning into the workplace. Recent analysis of the Labour Force Survey shows that nearly half of workers in 'shut down' sectors (such as retail and hospitality, arts, and leisure) are under 35. Although younger workers have been most affected by the pandemic, along with middle aged workers, they are most likely to be able to re-enter the job market. Older workers may be at greatest risk overall, as they have been on furlough for longer, more likely to be unemployed and may be disproportionately targeted for redundancy in the future. Older workers can lose confidence, which can contribute to long-term unemployment with major financial and wellbeing costs. Also, as restructuring and redundancies occur, reduced staffing levels can lead to increased workload for the workers who are remaining, with serious implications for their health, wellbeing, and productivity. This webinar will focus on the following issues:
Speakers:
Chair –Nuzhat Ali, PHE – to set scene and facilitate discussion
Convenor – Nick Pahl, CEO, SOM
Dr Catherine Steele from Leicester University
Centre for Ageing Better – Kim Chaplain
Q and A
References:
https://www.employment-studies.co.uk/resource/shut-out
https://www.cipd.co.uk/knowledge/fundamentals/emp-law/employees/workplace-guide-returning-after-coronavirus