SON OF BABYLON Film Screening

Friday, May 18, 2012 at 7:30 PM (BST)
Event Details
Human Film PRESENT
"SON OF BABYLON"
A FILM BY MOHAMED AL-DARADJI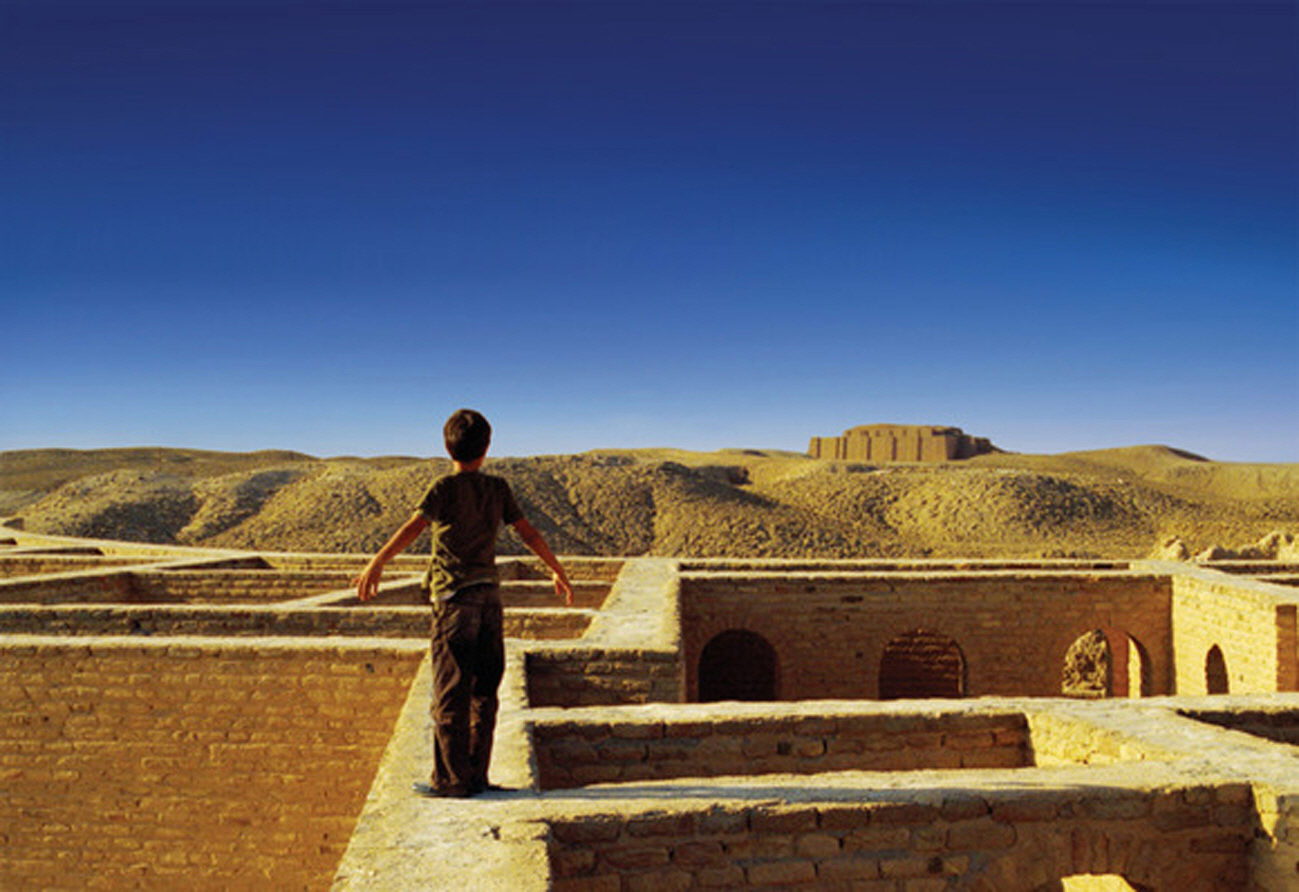 SYNOPSIS
Northern Iraq, 2003. Two weeks after the fall of Saddam Hussein. Ahmed, a 12-year-old boy
begrudgingly follows in the shadow of his grandmother.
On hearing news that prisoners of war have been found alive in the South, she is determined to discover the fate of her missing son, Ahmed's father, who never returned from the Gulf war.
From the mountains of Kurdistan to the sands of Babylon, they hitch rides from strangers and cross paths with fellow pilgrims, on all too similar journeys. Struggling to understand his grandmother's search, Ahmed follows in the forgotten footsteps of a father he never knew.
This journey will lead the boy to come of age.
                                        "A sombre, painful, worthwhile film"
– The Guardian
"A sensitive, stoical, compassionate film with a subtle feel for the detail of everyday life in this shattered land"
– The Observer
"Sometimes a film deserves deference. Sometimes, the only justified
response is to bend one's knee. This is one of those films"
–      Little White Lies
THE PROJECT'S ORIGINS
Iraq, 2003 at the time I was preparing for my first film Ahlaam I was walking along Al-Rashid Street in Baghdad when I heard breaking news from a radio coming from a nearby shop: mass
graves had been discovered near Babylon. I stopped cold at that moment, since I could remember fathers and sons of family and friends had disappeared over the years. No family unaffected and no one dare ask why. I thought about my aunty whose son had gone missing 15 years before. It took me about an hour to gather myself again.
The first mass graves uncovered in Babylon hundreds of thousands of bodies, yet in the wave of chaos and occupation that hit Iraq during this time the majority have remained unidentified and forgotten. There has been little retrospect and thus people still need answers.
Inspired by the relationship I shared with my aunt, the idea came for Son of Babylon to bind two generations, the older steeped in suffering; the younger bearing hope for the future. A mother's search for her lost son; a boy's journey to find himself and his father, each in the abyss I felt against the back drop of war and occupation as I struggled to comprehend the tragedy.
Over four years, day and night I prepared, wrote and cried whilst gathering the archival footage of what had happened. It's not been easy for me to tell this story and it's become much more than a film or piece of cinema to me and my team, it's real and its aftermath echoes in the daily lives of those I love.
IRAQ'S MISSING CAMPAIGN
In conjunction with the film, Human Film & Iraq Al-Rafidain In 2010 launched The Iraq's Missing Campaign to provide direct practical relief and support to the relatives of missing and disappeared persons in Iraq. The campaign will draw on the success of the feature film 'Son of Babylon' as it engages audiences across the world with its deeply moving story of missing people in Iraq.
For more information on the campaign or to find out how you can get involved please visit:
Isabelle Stead
Human Film
ADP House| 35 Hanover Sq.| Leeds | LS3 1BQ | UK | + 44 (0) 113 243 8880
www.humanfilm.com
HUMAN FILM, IRAQ AL-RAFIDAIN AND CRM-114
IN ASSOCIATION WITH
THE UK FILM COUNCIL - SCREEN YORKSHIRE
THE SUNDANCE INSTITUTE 
IN COPRODUCTION WITH
PYRAMOVIES - SUNNYLAND FILM, ART - CINEMA PRODUCTION CENTER 
WITH THE PARTICIPATION OF
fonds sud cinéma  ministère de la culture et de la communication (cnc)
ministère des affaires étrangères et européennes (france)
AND THE SUPPORT OF THE NETHERLANDS FILM FUND - THE ROTTERDAM MEDIA FUND – MEIFF
COPYRIGHT ©  HUMAN FILM - IRAQ AL-RAFIDAIN - CRM-114 - THE UKFC
2010 ALL RIGHTS RESERVED
When & Where

White Cloth Gallery
Aire St
LS1 4HT Leeds
United Kingdom


Friday, May 18, 2012 at 7:30 PM (BST)
Add to my calendar
SON OF BABYLON Film Screening