Description
En route from John O' Groats to Land's End on his Brompton folding bike, baritone David Jones pauses to sing Vaughan Williams's timeless Songs of Travel, folk songs from along the route of Song Cycle and other favourite English songs.
Song Cycle marks the 60th anniversary of the death of Ralph Vaughan Williams with an epic, thousand-mile journey through the landscapes that inspired his music, and the Songs of Travel in particular.
Click here for more information about Song Cycle and its support for the charity Live Music Now.
---


Song Cycle 2018
David Jones, baritone
Rachel Fright, piano
Programme
Anon.
A selection of folk songs from the route of Song Cycle 2018
George Butterworth
Six Songs from A Shropshire Lad
Ralph Vaughan Williams
Songs of Travel

---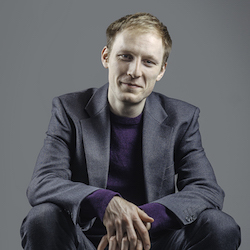 David Jones, baritone
A prizewinner in the 2015 AESS Patricia Routledge English Song Competition, David Jones is equally at home in song, oratorio and opera. He has a particular interest in new music, and has given premieres of works by Nick Bicât, Stephen Deazley, Louis Mander and Josh Spear.
Recent highlights have included Papageno in Die Zauberflöte and Guglielmo in Così fan tutte for the Lyric Opera Studio Weimar and Sharpless in Madam Butterfly for the King's Head Theatre. He toured the UK as part of Joshua Sofaer's innovative Opera Helps project and is a soloist on Yehudi Menuhin's Live Music Now scheme.
With Teatime Opera he has broken new ground in Unknowing, an ambitious staged interweaving of Dichterliebe and Frauenliebe und -Leben in a new English translation by David Parry, which will receive more performances in late 2016. His recitals have included explorations of major song cycles by Finzi, Vaughan Williams and Schumann, alongside lesser-known works by Bliss and Sullivan, and he enjoys a fruitful ongoing collaboration with Cantata Dramatica, with whom he has given the first performances of four substantial works.
On the opera stage he appeared as Ko-Ko in an acclaimed production of The Mikado with Co-Opera Co., in which "his deadpan sense of humour and immaculate timing proved irresistible" (Opera magazine) and his little list was "brilliantly delivered with hangdog deadpan" (Opera Now).
Other operatic roles have included Jesus in Jonathan Harvey's Passion and Resurrection (Voices of London Festival), Edward VIII in the premiere of Josh Spear's That Woman (Tête-à-Tête Festival), Pritschitsch in The Merry Widow (Opera Danube) and Jamie in The Sleeper (world premiere with Welsh National Youth Opera). For Oxford Chamber Theatre he played Ariel in The Tempest and the title role in Hamlet.
@davidjonesbari
www.davidjonesbaritone.com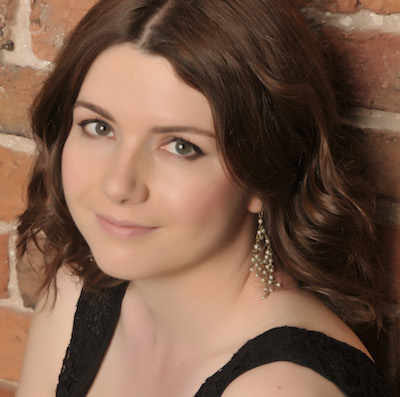 Rachel Fright, piano
Rachel Fright is currently a Junior Fellow in Accompaniment at the Royal Northern College of
Music, a role that she started in September 2017. Previously, she studied solo piano and
accompaniment at the RNCM as a postgraduate student, after having completed a degree in Music
at Pembroke College, Oxford, where she held the Instrumental Scholarship. During the course of
her studies, Rachel was supported by the Helen Mackaness Award and studied with Stephen Savage
and David Jones. Whilst at the RNCM, she won several prizes for accompaniment; the Stella
Bradshaw Memorial Award, the Frost/Brownson Award for Accompaniment. the Clifton Helliwell
Memorial Award, the Brodsky Prize, the Alexander Young Prize and the James Martin Oncken
Song prize.

Rachel has a particular interest in vocal accompaniment, and has received regular song duo
coaching from Julius Drake and performed with singers in venues across the country, including the
Bridgewater Hall 'Introducing' series, the Leeds Leider Festival, Buxton International Festival, the
Stoller Hall, Didsbury Coffee Concerts, and the Sowerby Music concert series. In May 2015, she
performed live on BBC Radio 3 as part of a Young Artists' Day concert, and in October 2016 she
was chosen to represent the RNCM at the prestigious Gerald Moore Award at the Henry Wood Hall,
London. Rachel is an alumna of the Oxford Lieder Festival Mastercourse, which she attended in
October 2015, receiving tuition from Roger Vignoles, Imogen Cooper, Robert Holl and Ann
Murray. Rachel is currently a musician for Live Music Now with duo partner Charlotte Badham
(mezzo-soprano). She has been selected as a Leeds Lieder Young Artist for the 2018 Leeds Lieder
Festival.