Description
Ahead of 'rising young baritone' (The Times) David Jones's epic thousand-mile cycle from John O'Groats to Land's End, he is joined by pianist George Ireland for a special pre-tour exploration of Vaughan Williams's Songs of Travel, folk songs from along the route of Song Cycle and other favourites.
Click here for more information about Song Cycle and its support for the charity Live Music Now.
Song Cycle 2018
David Jones, baritone
George Ireland, piano
Programme
Henri Duparc
L'invitation au voyage
Frederick Keel
Three Saltwater Ballads
Port of Many Ships
Trade Winds
Mother Carey

Ivor Gurney
On the Downs
The Fields are Full
Severn Meadows

George Butterworth
Six Songs from A Shropshire Lad

-- INTERVAL --
Anon.
A selection of folk songs from the route of Song Cycle 2018
Ralph Vaughan Williams
Songs of Travel

---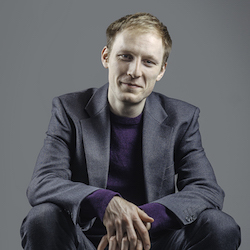 David Jones, baritone
A prizewinner in the 2015 AESS Patricia Routledge English Song Competition, David Jones is equally at home in song, oratorio and opera. He has a particular interest in new music, and has given premieres of works by Nick Bicât, Stephen Deazley, Louis Mander and Josh Spear.
Recent highlights have included Papageno in Die Zauberflöte and Guglielmo in Così fan tutte for the Lyric Opera Studio Weimar and Sharpless in Madam Butterfly for the King's Head Theatre. He toured the UK as part of Joshua Sofaer's innovative Opera Helps project and is a soloist on Yehudi Menuhin's Live Music Now scheme.
With Teatime Opera he has broken new ground in Unknowing, an ambitious staged interweaving of Dichterliebe and Frauenliebe und -Leben in a new English translation by David Parry, which will receive more performances in late 2016. His recitals have included explorations of major song cycles by Finzi, Vaughan Williams and Schumann, alongside lesser-known works by Bliss and Sullivan, and he enjoys a fruitful ongoing collaboration with Cantata Dramatica, with whom he has given the first performances of four substantial works.
On the opera stage he appeared as Ko-Ko in an acclaimed production of The Mikado with Co-Opera Co., in which "his deadpan sense of humour and immaculate timing proved irresistible" (Opera magazine) and his little list was "brilliantly delivered with hangdog deadpan" (Opera Now).
Other operatic roles have included Jesus in Jonathan Harvey's Passion and Resurrection (Voices of London Festival), Edward VIII in the premiere of Josh Spear's That Woman (Tête-à-Tête Festival), Pritschitsch in The Merry Widow (Opera Danube) and Jamie in The Sleeper (world premiere with Welsh National Youth Opera). For Oxford Chamber Theatre he played Ariel in The Tempest and the title role in Hamlet.
@davidjonesbari
www.davidjonesbaritone.com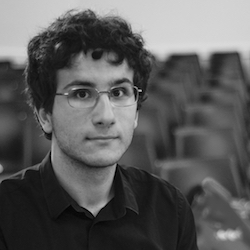 George Ireland, piano
George Ireland is a recent graduate of the University of Birmingham where he read music and majored in solo performance. He has studied under Trevor Cordwell in Colchester and Alexander Boyd in Birmingham, and is now training as an accompanist under Joseph Middleton in London.
He began to play the piano from scratch, self taught, at the age of fourteen, achieving grade five with distinction in two years and grade eight with distinction two years later. Soon after he was giving concerts throughout East Anglia, including in Braintree, Clacton, Colchester, Felixstowe and Long Melford. Notably before going to University he performed Schubert's Fantasia in F Minor and Mozart's rare Sonata for Two Pianos with Trevor Cordwell. In 2013 he won his local Rotary Club's Young Musician Competition and as a result gave his Concerto debut with the Clacton Concert Orchestra, performing Mozart's 27th Piano Concerto. In 2014 he performed Mozart's 25th piano concerto in Colchester with the St Botolph's Music Society Orchestra to great acclaim, and in 2016 he won the University's concerto competition, performing the Grieg Piano Concerto with the University Symphony Orchestra.
George became first choice of accompanist amongst staff and students in Birmingham, acting as repetiteur for the Summer Festival Opera during all three years of his degree as well as accompanying many student recitals, platforms and masterclasses. He accompanied all of the University's choirs, including the University Chorus under Julian Wilkins, a position held for two years. He has also enjoyed a fruitful relationship with professional and community choirs in Birmingham, including the CSBO Chorus and Youth Chorus. For two years he was, by invitation, the orchestral pianist in the CBSO Youth Orchestra as well as the University Philharmonic and Symphony Orchestras under conductors Cristian Măcelaru, Daniele Rosina, Michael Seal and Jac van Steen, and gave performances in Birmingham's Symphony Hall and Town Hall.
George now holds the accompanist position with the East London Chorus, and will begin studying a masters in Piano Accompaniment at the Royal College of Music starting in September.