Premiere of the performance film created by Romain Malandre, Charlotte Qin, and Clement Mawby
About this event
‍In March 2021, the Giffre River in the French Alps had brought together an artist, a filmmaker, and a musician between the UK and Switzerland to create a performance film. Collaboratively, they explored the perceptive complex between humans and nature through rituals, performance, and sound. The online premiere event of Song of the River is the first occasion where the complete performance film is showcased to the public. We invite people from the world to join us for a 30-minute conversation with the creators of the film to a mind-twisting conversation crossing the topics of Art, Nature, Myths, and Quantum Physics.
The visual performance of the Song of the River is realised by the water element embodied by the artist, the flowing river, the fallen snow, and the ink on the canvas. The music of the performance is then being weaved by the movement and interaction of the water bodies among the performing agents and translated into an audible experience. Rather than letting our eyes be taken away by the human performer, the music guides our attention to integrating humans and nature where the artist blends into the landscape and the river becomes the artwork.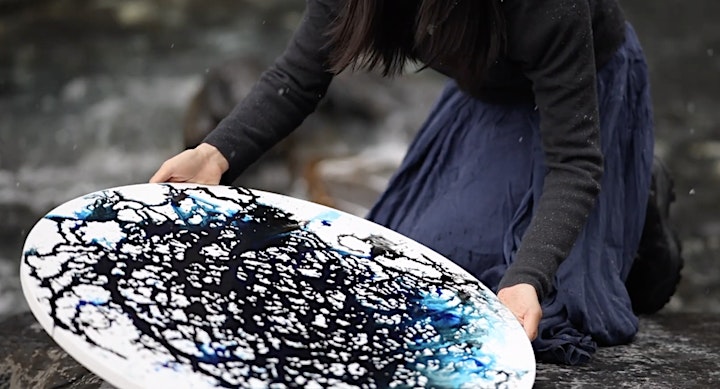 What does the song of the river sound like?
What (her)story does the river tell through the water?
‍What remains in the landscape when glaciers vanish and rivers change their courses?
How can we remember the legacy of the rivers in the changing time of the climate?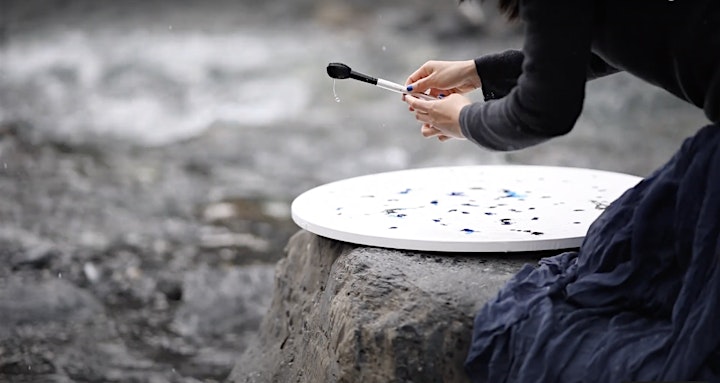 Panel Discussions
Charlotte Qin (Montreal, Canada)
Charlotte is the founder and creative director of QinTheory Studio. Her artwork subtly combines Nature, Science, Mysticism and takes different forms, including painting, performance, and data art. Charlotte has a background in physics from McGill University and received the double masters of Art and Science from the Royal College of Art and Imperial College London.
Romain Malandre (Geneva, Switzerland)
Romain is the co-founder of igniz marketing, a global communication agency with a presence in Asia, South America and Europe. He believes in harnessing the beauty of art, photography, and videography to promote brands and services. After ten years wandering in six countries, Covid has brought him home to Geneva, Switzerland, in the heart of the magnificent Alps.
Clement Mawby (London, UK)
Clement is a musician/ artist, and quantum mechanic/philosopher based in London while completing his PhD in theoretical physics at Imperial College. He tries to combine the objective nature of the sciences, with the subjective nature of art, to communicate one of the most fundamental parts of each of our universes – experience.