Description
This concert is part of the "Hear the song in the music" series that explores the connection between songs and piano.
This is an exciting opportunity to hear 2 prizewinning pianists, Balazs Szokolay, who is appearing in Cambridge for the first time, and Sylvia Chan, who is returning as recitalist to Trinity, with works to include:
Liszt - Sonetti 104 and 123 del Petrarca

(

from

Années de pèlerinage,

Book 2,

"Italie")

(after own Italian songs)
Liszt - A la Chapelle Sixtine (after Mozart & Allegri)
Schubert - Fantasie in C ("Wanderer") (D.760) (after own Lied)
Bartok - 3 songs from Csik (after Hungarian folk songs)
Liszt - Romance oubliée (after a "forgotten" song)
and others.
Come celebrate songs and song-inspired piano music of Schubert, Liszt and Bartok!

Not only is this a rare opportunity to hear the amazing but not-often-performed A la chapelle Sixtine - a piano piece crafted by Liszt around the 2 choral masterpieces that are the Mozart Ave Verum and the Allegri Miserere - we will take you on a journey that connects the pieces with each other.
The concert will start with the very Lisztian theme of "heaven and hell" and moves onto earthly folk songs (with musical "paintings" by Schubert, Liszt and Bartok, 3 Central European composers) and Liszt's transcription of his own "forgotten" French song, before travelling on a pilgrimage to Italy with Liszt (with 2 sonetti from Book 2 of his Années de pèlerinage), inspired by Petrarch's sonnets, and ending with Schubert's "Wanderer" seeing the light and finding affirmation in cascades of brilliant C major chords. This final piece, the Fantasie in C ("Wanderer"), of which the composer himself had said, "the devil may play it, for I cannot", has the piano quoting directly after Schubert's own Lied, "Der Wanderer" (D.489 / 493) (and in the "Wanderer" key of C sharp minor too).
============================================
A limited number of tickets will be sold (subject to availability) at the door 30 minutes before the concert. (Please note also that Choral Evensong will be held at 6.15pm in the Chapel on the day before the concert).
* * By kind permission of the Master and Fellows of Trinity College, Cambridge University. * *
£18 (£10) tickets are for seats in Section A (front to mid-chapel rows).
£14 (£6) tickets are for seats in Section B (mid- to back-chapel rows).
A detailed programme booklet and one drink is included in the ticket price.
============================================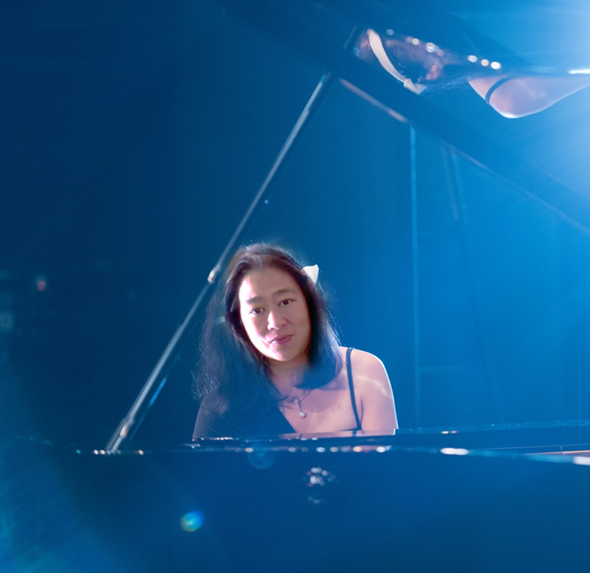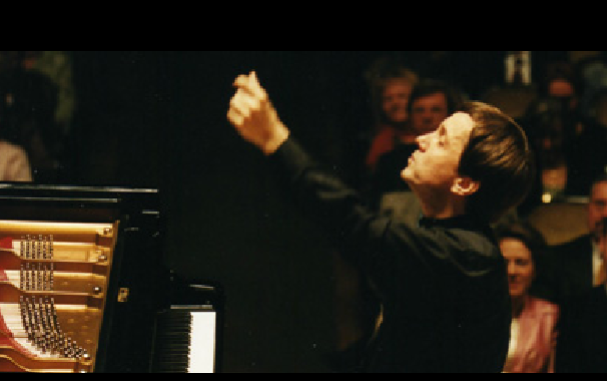 This is also a rare opportunity to hear two brilliant pianists in Cambridge - not to be missed.
Balazs Szokolay is an internationally renowned pianist who was born into a family of musicians in Budapest and started playing the piano at the age of 5. His teachers included Pál Kadosa and Zoltán Kocsis. He has won many international prizes while also having performed and recorded widely. Balazs is a thousand-faced pianist, a prominent Liszt interpreter while also inspired by Brahms, Beethoven, Schubert, Mendelssohn, Grieg and Bartók's songs. "Dazzling, dangerous and tremendously exciting" and "one of the supreme colourists among today's pianists", Balazs's concerts are filled with magical moments, incredible musical colors and atmosphere.
Anyone who has heard Sylvia Chan on the piano knows her performances are not to-be-missed! Sylvia gained her PhD from Trinity College Cambridge while also studying with Christopher Elton at the Royal Academy of Music in London. Sylvia started both the piano and voice training at the age of 7 and her teachers also included Eleanor Wong in Hong Kong and Hamish Milne in London. She has recorded Bach, Brahms and Liszt and her playing of Beethoven, Schubert, Chopin and Schumann are much-commended. She found herself especially drawn to composers who wrote very much for both the piano and the voice. This is Sylvia's first return as recitalist to Cambridge and to Trinity College Chapel after more than 15 years; appropriately she is playing Liszt as she had previously.