About this Event
SongPath is a travelling concert series to promote walking, talking and music-making together for everyone's mental health.
Part music festival, part pilgrimage, we encourage everyone to engage with the nature, music and communities surrounding them, while also raising money and awareness for the mental health charity Mind.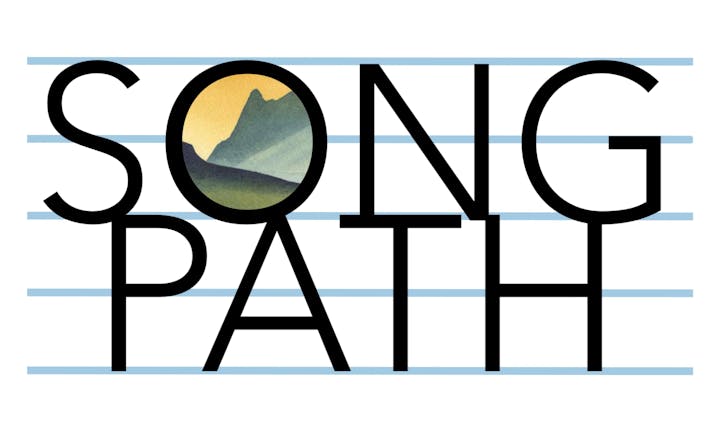 Sunday 16th June 2019
10am-5pm
Bardsea; Birkrigg; Swarthmoor
In collaboration with Ulverston International Music Festival
SongPath invites you to its inaugural celebration of the restorative powers of walking, talking & music making in the wonderful landscapes of South Cumbria.
We begin at 10am in the eleventh century coastal village of Bardsea, sharing the breathtaking views over Morecambe Bay before making our way to the Bronze Age Stone Circle on the prehistoric limestone pavements of Birkrigg Common. The Woodland Trust's Swarthmoor Hall Wood comes next, an unsuspecting little haven of ancient woodland on the banks of the Levy Beck, where we'll sit awhile before continuing to Swarthmoor Hall itself, the historic founding home of the Quaker movement and home to wild meadow and wheelchair-accessible quiet garden for meditation.
All the while, we'll be exploring the musical & natural treasures to be found in the landscape around us, celebrating what it means to be rooted and what it means to be well.
Fellow travellers include local musicians, Jess Dandy ("rising star" contralto) & Martin Roscoe (classical award-winning pianist), as well as Rufus Harrington, the University of Cumbria's senior lecturer in Cognitive Behavioural Therapy. Together with you, they will be making music, talking and meditating on the restorative and grounding qualities of our own SongPaths.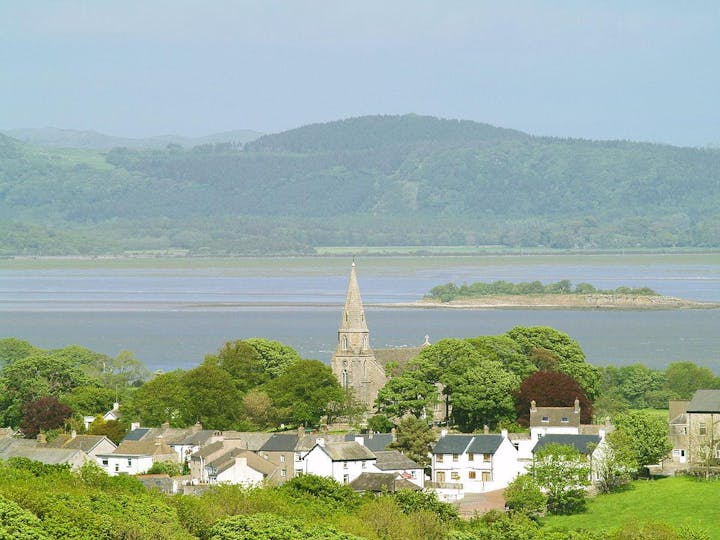 FAQs
Is the event free?
The event is free for all, and no-one should be put off attending due to financial reasons. We also provide a free transport service from Ulverston (see below for details).
However, donations are encouraged to the mental health charity Mind. Our suggested donation is £10 and all money raised will be split between two local branches: Mind In Furness & Ulverston Mind.
Do I need a ticket?
Yes - the event is free, but a free ticket is essential as places are strictly limited.
Is the event suitable for children?
This SongPath event is for adults (18+) only. We hope to run family friendly and children only events in future.
Can I bring my dog?
Only registered Guide Dogs are permitted inside Bardsea Church and Swarthmoor Hall and its grounds.
Well-behaved dogs (!) are welcome on the walk, but please be aware that the person responsible for the dog may miss out on some of the day's activities.
How do I travel to and from the event?
By Car: Free parking is available at Bardsea. We will provide a free shuttle service from Swarthmoor Hall back to Bardsea at 5pm - places for this must be booked in advance and are on a first-come, first-served basis. (See below)
By Public Transport: There is a public bus from St Mary's Church, Ulverston (Stop G) at 10:11am to Peel House, Bardsea, arriving at 10:21am.
By Taxi: Please remember to book your taxi(s) in advance. Geoff's Taxis: 01229 586666
Free Shuttle Service: We will be providing a free shuttle service at the following times:
9:45am Ulverston train station to Bardsea church
5:00pm Swarthmoor Hall to Ulverston Station AND Bardsea church
Places for this must be booked in advance and are on a first-come, first-served basis. If demand is high, the shuttle will make multiple trips.
What refreshements will be available?
Free tea and coffee will be available from 10-11am at the Old Schoolroom (next to Bardsea Church), and in the afternoon at Swarthmoor Hall.
Please remember to bring your own packed lunch for your Birkrigg Common picnic, as there will be nowhere to purchase this en route.
Remember to ensure you have water with you, so that you can stay hydrated during the day.
Can I bring alcohol with me?
To ensure the day is welcoming to all, we would kindly ask you not to bring alcohol to, or consume it during this event. We reserve the right to ask anyone with alcohol to leave the event.
What clothing should I wear?
Please wear suitable clothing for walking, appriopriate walking shoes or boots, and bring a waterproof coat. We recommend bringing sun cream, a hat and sunglasses.
I have mobility issues, can I take part?
If you have mobility/accessibility requirements, please contact SongPath in advance.
Bardsea Church and Swarthmoor Hall and garden are wheelchair accessible, but due to the nature of this event, the walk is unsuitable for wheelchair uses. However, please do get in touch so that we can see if alternative arrangements can be made, as we would love to cater to as many people as possible.
Please note the walk is 3 miles with some uneven terrain and mild inclines.
The event is sold out! Can I still get a ticket?
Unfortunately places are strictly limited, but you can email info@songpath.co.uk to join the waiting list.
You may also be interested in Jess Dandy & Martin Roscoe's "Cumbrian SongPath" concert at 1pm on Friday 14 June at Coronation Hall, Ulverston. Tickets price £3-£13 are available from the Ulverston International Music Festival website.