Description
Spring is here, and bird song is erupting all over the RSPB's beautiful Marazion Marsh nature reserve, as warblers and sand martins from Africa vie with local resident songbirds. Do you have trouble telling the song of a blackbird from that of a song thrush? Our friendly warden will explain the difference.
Join the warden for a gentle morning stroll to learn about our exotic visitors, find out how to identify their songs, and look for other fascinating wildlife.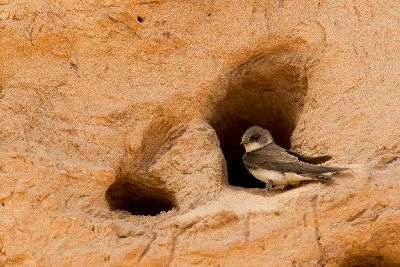 Image: Sand martin nest by Ben Hall (rspb-images.com) The sandmartin is often the first summer migrant to arrive in the spring - beating the swallow by several days.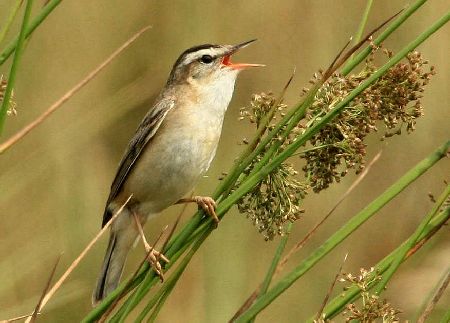 Image: Sedge warbler by Colin Scott
Old country names for the sedge warbler include mock nightingale as this lively summer visitor sings night and day when it first arrives back in Britain. They often suddenly emerge from the depths of vegetation where they have been feeding and burst into exhuberant song - that always sounds vaguely irritated.
This is a family-friendly event, but will include walking over grassed and uneven surfaces, so buggies may not be suitable. Children must be accompanied by a responsible adult. No dogs please.
Please wear appropriate clothing and sensible footwear. Bring binoculars if you have them.
£5 per person. Accompanied children free.
Additional information:

• When booking please provide a valid phone number and e-mail as your booking confirmation will be sent via e-mail. We need a valid phone number (landline and mobile) in case we need to get hold of you urgently to update you with changes/cancellation. Thank you for your co-operation.

• Our data protection statement is at the bottom of this section and included within the booking process.

• Directions/Parking: Full information will be included in your booking confirmation e-mail
Data Protection statement
Any personal data you provide on this form is collected and used only for the purposes of booking this event. Your details will only be used by the RSPB Cornwall events team and will not be shared with anyone else.
If you wish to receive information about similar events please tick the relevant box when prompted during the booking process.

Image: Song thrush by Peter Exley