For September and October 2020 we've invited the Jerwood Compton Poetry Fellows to takeover the Jerwood Arts channels.
About this event
For this online event Jerwood Compton Poetry Fellow, Anthony Joseph performs a selection of tridecasyllabic (13 syllable line) sonnets which commemorate and interrogate his complex relationship with his late father, while examining the wider edges of Caribbean masculinity and fatherhood.
Anthony writes 'My father was a fascinating, enigmatic presence. He was absent for most of my childhood, and it is this absence which made him such a significant presence in my life and in my development as a poet.'
The performance features an improvised jazz soundscape with Jason Yarde on saxophone and Rod Youngs on drums. This will be followed by a conversation between Anthony and Jason discussing poetic craft, inspiration, improvisation and recording during lockdown.
About the Jerwood Compton Poetry Takeover
The Fellows for the latest edition; Hafsah Aneela Bashir, Anthony Joseph and Yomi Sode, are celebrating the end of a year of mentorship, reflection and development through the fellowship programme with this new digital programme of online events, content and social media takeovers. Through the programme they will be presenting new work, testing fresh ideas and formats for presenting poetry online as well as engaging in critical conversations about what poetry can be, and is, today. Learn more, here.
The Jerwood Compton Poetry Fellowships offer a significant new development opportunity for poets, supporting individuals whose practice encompasses poetry in the broadest artistic sense. The Jerwood Compton Fellowships are designed and managed by Jerwood Arts, with support from Arts Council England and including funds from the Joseph Compton bequest. Learn more, here.
Access
This free online event will be available to stream as a video via Youtube, the event will be pre-recorded and captioned in English language subtitles. Any access requirements or suggestions can be discussed with the Jerwood Arts team at info@jerwoodarts.org or telephone +44 (0)7944 903 993.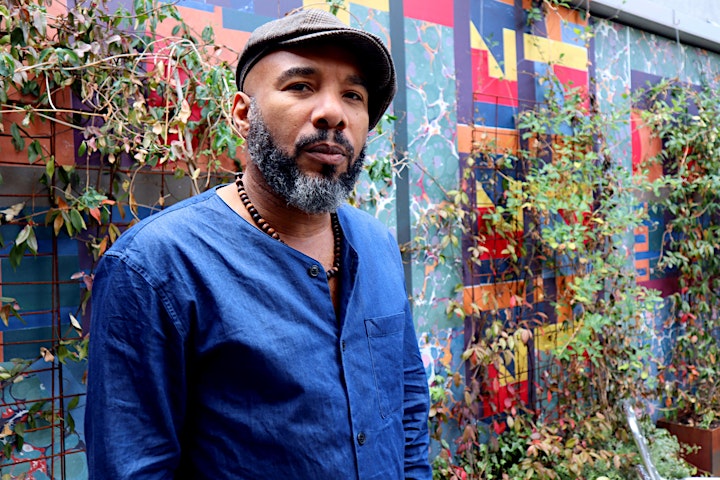 Anthony Joseph is a Trinidad-born poet, novelist and musician. He is the author of four poetry collections and three novels. His 2018 novel Kitch: A Fictional Biography of a calypso Icon was shortlisted in the fiction category for the 2019 OCM Bocas Prize for Caribbean Literature, The Republic of Consciousness Prize, and the 2019 Encore Award. His most recent publication is the experimental novel The Frequency of Magic. As a musician, he has released seven critically acclaimed albums, and in 2020 received a Paul Hamlyn Foundation Composers Award. He has a PhD in Creative & Life Writing and lectures in Creative Writing at De Montfort University, Leicester. anthonyjoseph.co.uk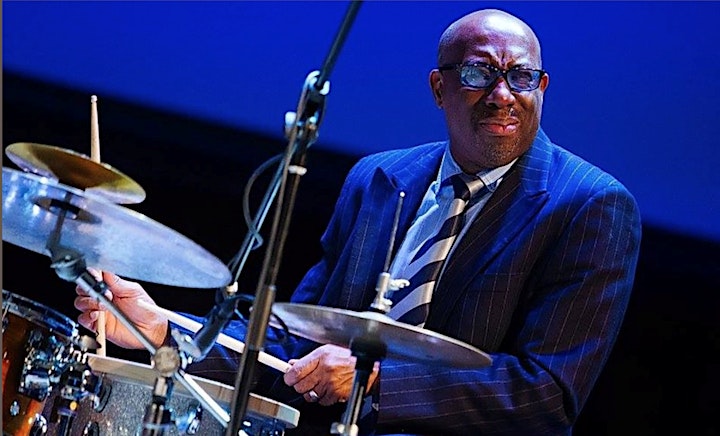 Rod Youngs is a London based musician, composer and educator whose percussive skills personify diversity, authenticity, and distinctiveness. A native of Washington D.C., he was selected to study post-graduate jazz performance at the Eastman School of Music in Rochester, NY, under the tutelage of Keith Copeland. Rod's consummate musicianship has garnered him a wide variety of work from concerts to recording sessions for radio, TV and film. He has recorded and performed with a formidable array of artists including Hugh Masekela, Lee Konitz, John Hendricks, Sia, Gil Scott-Heron, Natalie Cole, Angela Bofil, Phil Perry, Marion Meadows, Mica Paris, Abdullah Ibrahim, Ernest Ranglin, Denys Baptiste, Matthew Herbert, Julian Joseph, Courtney Pine, Gary Crosby, and the Jazz Jamaica All Stars amongst others. rodyoungs.com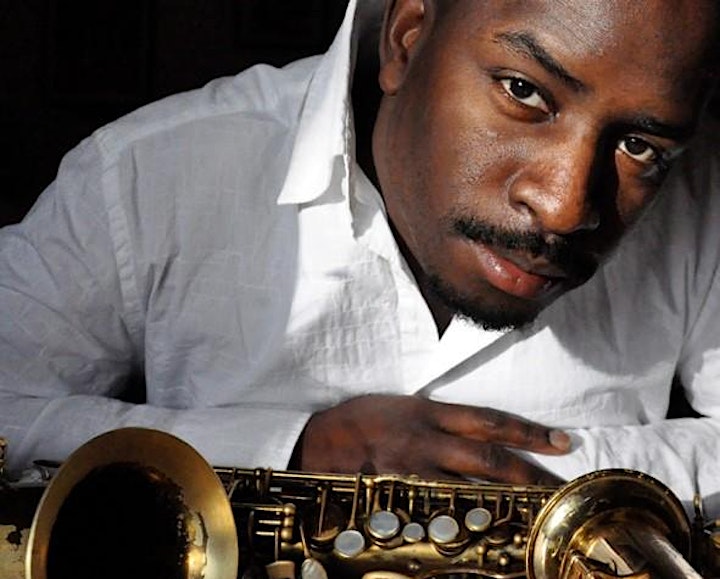 Jason Yarde is a composer, arranger, producer, musical director and saxophonist, creating music that has been described as powerful, spiritual and formidable. He composes across variety of styles (jazz, classical, hip-hop, R&B, reggae, soul) and for a variety of media (orchestras, chamber ensembles, big band, dance, film). His potential and originality has been rewarded with nominations for the Bird Award at the North Sea Jazz Festival, the Jazz on 3 Innovation Award for the BBC Jazz Awards, the inaugural prize for Contemporary Jazz Composition at the British Composer Awards and a prestigious Paul Hamlyn Award for Composers. serious.org.uk/artists/jason-yarde

Organiser of Sonnets for Albert
Jerwood Arts is the leading independent funder dedicated to supporting UK artists, curators and producers to develop and thrive. We enable transformative opportunities for individuals across art forms, supporting imaginative awards, bursaries, fellowships, projects, programmes and commissions. We present new work and bring people from across the arts together through our exhibitions and events at Jerwood Space, London, as well as across the UK. jerwoodarts.org