Description
Sony FS5/7 Masterclass
Monday 25th September, 10am-5pm.
Pinewood Studios, Pinewood Road, Iver Heath. SL0 0NH.
Join seasoned cinematographer Alister Chapman and colourist Pablo Garcia at Pinewood Studios for an information-packed day of insight, hints, tips and shooting advice for anyone wanting to get the very best from their large sensor video cameras such as the Sony FS5, FS7, A7SII, and more.
Learn how to adjust the cameras picture settings to optimise the camera for different types of projects and different lighting conditions.
Find out more about gamma curves, colour settings and S-Log. Get ahead of the curve and learn how to shoot great HDR (high Dynamic Range) footage that helps create a viewing experience beyond the limitations of traditional SDR TV (Standard Dynamic Range TV).
Alister and Pablo are both excellent teachers and these workshops are always highly informative.
You will gain a deeper understanding of the way your camera works which should allow you to improve the quality of the images you capture.
10am-1pm: Hear from cinematographer, producer, and editor Alister Chapman.
Large Sensor cameras and the "film look".
Gamma and Colour Settings: How to adjust the camera to suit the scene or project.
Cinegamma, Hypergamma, Log and Raw: What's the difference, which to use and when. How to expose each different type of gamma.
HDR: What is HDR, how to shoot HDR content and Instant HDR explained.
Post Production Primer. An introduction to grading and colour management.
2pm-5pm: Hear from colourist Pablo Garcia: Post-Workflows and Colour Correction
What is S-log and how to use it
Look up tables (LUT's)
Useful tips and tricks in exposing material from a colour correction perspective.
Basic grading examples
Basic DIT workflow

This day is ideal for individuals fairly new to the video industry, who have either just purchased an FS5/7 or thinking about making a purchase, but also useful for those already submerged in videography. There will be demo products on the day, but feel free to bring along your camera if you so wish.
About Alister Chapman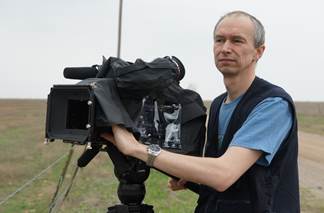 Alister Chapman is cinematographer, producer, editor and colorist who has worked in broadcast television since 1986. These days he works mainly as a cinematographer, but in the past worked on many different and varied types of programmes, from documentary to sports to drama as cameraman, editor and colourist.
One of the very first TV shows he worked on was as a cameraman for the BBC's "Top Gear", and in 1999 Alister's production company gained a commission from National Geographic to produce an hour special on severe weather and storm chasing.
Since then Alister has been involved in all kinds of projects shooting natural extremes from hurricanes and tornadoes to the Northern Lights. He now shoots high-end stock footage for feature films, museum exhibits and TV productions, so there is a high likelihood that you will have seen some of his work.
As a working cameraman he knows and understands the problems videographers face in the field and he also has the ability to take sometimes difficult concepts such as color settings, log or raw and bring them down to an easy-to-understand level. In recent years, Alister has become very well-known for his ability to explain many of the advanced techniques used in modern film making.
He is in demand around the world as a trainer, educator and consultant and it is not at all unusual for the events he runs to sell out. His website xdcam-user.com has become a valuable source of information for those wishing to get the very best from their cameras and is visited by over 50,000 users every month.
About Pablo Garcia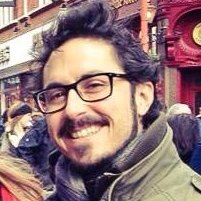 Based at Pinewood Studios, Pablo works for Sony Professional Solutions, consulting on workflows and colour pipelines for Cinematography and Broadcast productions. Before coming to Sony he worked on many features and TV series as a DIT and colourist.
His long list of film and TV production credits include Night at the Museum: Secret of the Tomb, The Inbetweeners movie, Mad Dogs, and Cuckoo.
Pablo has a deep knowledge and understanding of the Sony camera range and regularly delivers masterclasses around Europe at various industry events.