Sales Have Ended
Ticket sales have ended
Ticket sales for this event have now ended.
Sales Have Ended
Ticket sales have ended
Ticket sales for this event have now ended.
Description
What will the world of tomorrow be like? How does progress happen? And why don't we have a lunar colony already?
For two consecutive nights, Kelly and Zach Weinersmith will give us a snapshot of the transformative technologies that are coming next – from space elevators, to robot swarms, to nuclear fusion powered-toasters – and explain how they will change our world in astonishing ways. By weaving together their own research, interviews with pioneering scientists and Zach's trademark comics, the Weinersmiths investigate why these innovations are needed, how they would work, and what is standing in their way.
Join in for the UK launch of their new book, Soonish.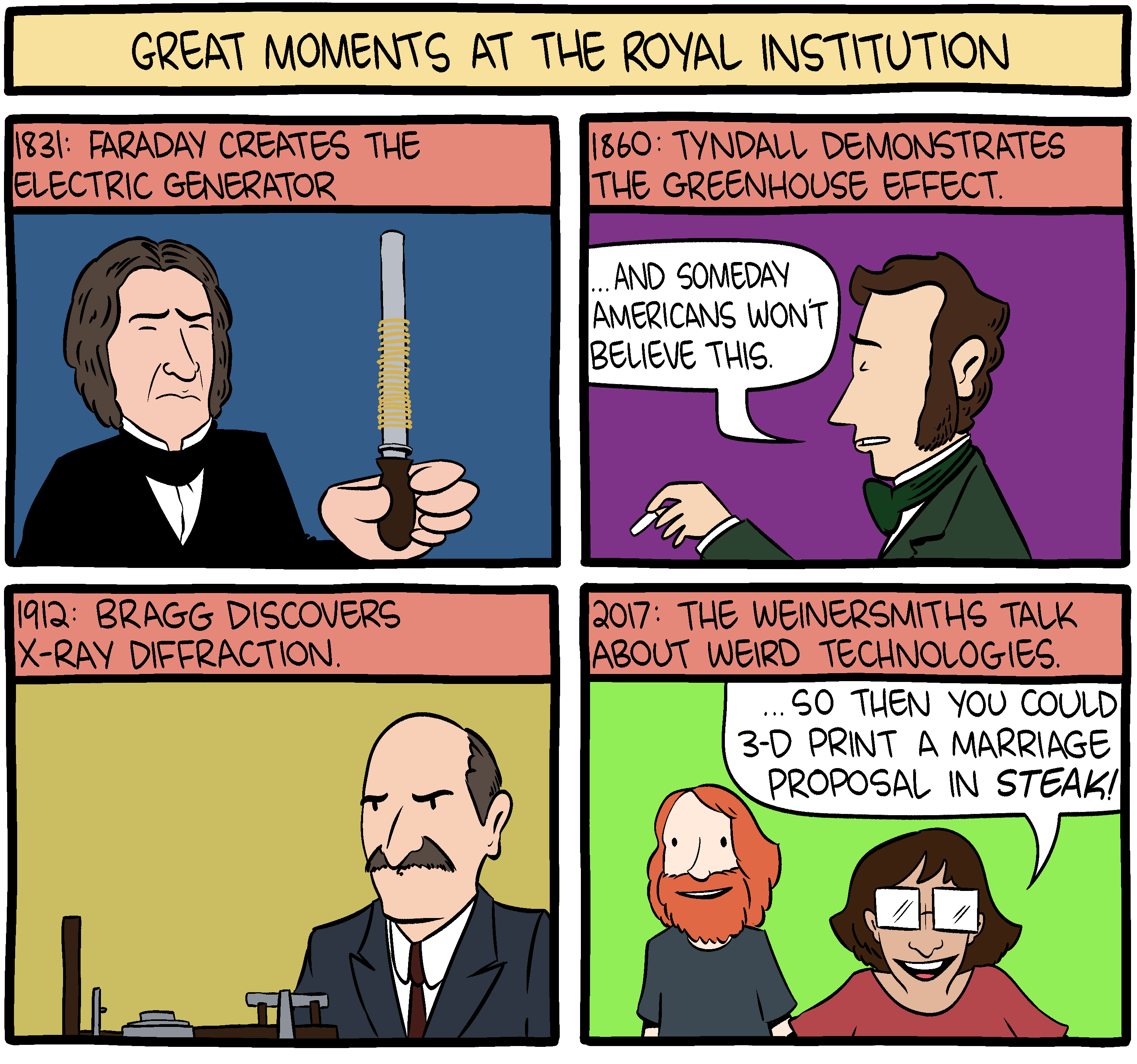 Discounted tickets are available to Members of the Ri. Find out more about how to join our community.
The doors will open at approximately 6.30pm, with a prompt start at 7.00pm. There will be time for questions after the talk. Latecomers will be admitted to the gallery.
By booking to attend events at the Royal Institution, you confirm that you have read and agree to the Ri's event terms and conditions.
Event image by Zach Weinersmith