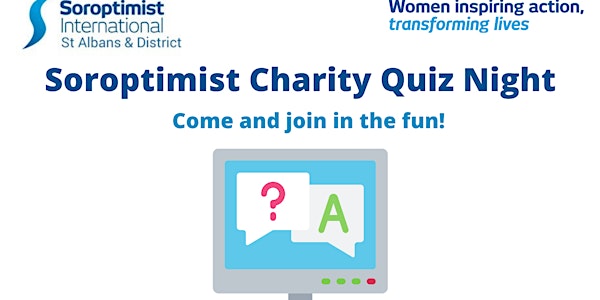 Soroptimist International St Albans and District Zoom Quiz 2022
Soroptimist International St Albans & District's Fun Charity Quiz Night is virtual again! Join us on Zoom to test your brain-power
About this event
Come and join in the fun at this popular and successful charity quiz night – due to the success of the one last year we're online again!
Screens will open at 7.15pm for 7.30pm start (aim to end 9pm)
Please bring your own drinks and nibbles.
You can join as a group, a smaller group or as an individual.
Quiz teams will be between 6 and 8 people. We will need you to answer the following three questions please to make the teams work online:
1. How many people will be joining from your location?
2. Do you have people joining from another location you want to be in a quiz team with? If yes then please let us know their details.
3. What will your Zoom name will be? (as it appears on the Zoom screen so that breakout rooms can be activated for team discussions between question rounds).
If you are unclear about the questions and how to answer them, please email us at sistalbans@hotmail.com and we'll assist.
When you book you will be asked to make a donation to the St Albans & Hertsmere Women's Refuge plus charities supported by the Club's projects. This is voluntary, but we hope you will be generous as this is one of our main fundraising events for the year. If you prefer, you can donate by Paypal by clicking here www.sigbi.org/st-albans/donate If you prefer to donate directly, please contact us for the bank details.
Our Quiz masters Derek and Barbara are pictured below having a well earned rest after last year's event.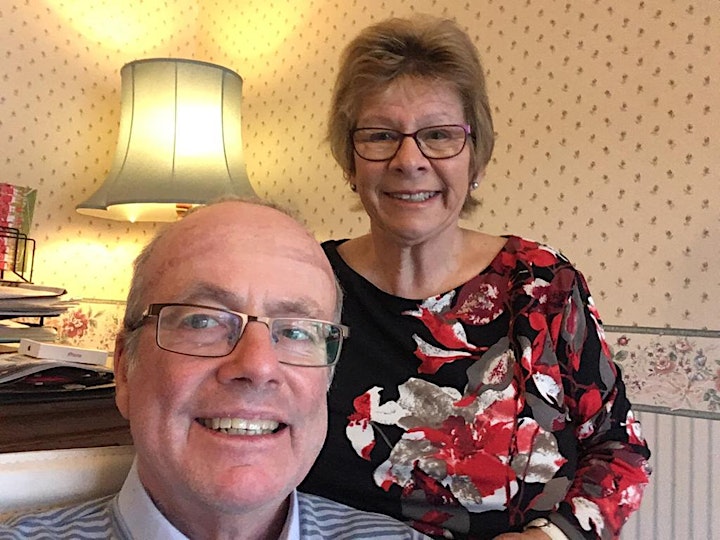 After each round of questions Jane (pictured below) will take teams into Zoom "breakout rooms", with the same people for every round to chat about the questions and answers, make new friends and catch up with old friends too.