Description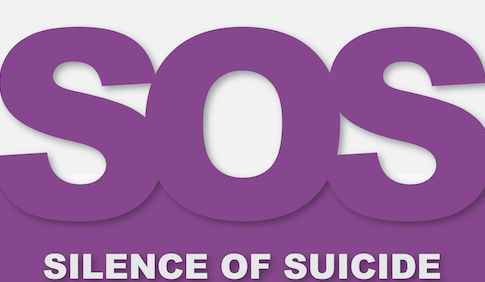 SOS Silence of Suicide is pleased to anounce a networking initiative in conjunction with University of Huddersfield.
VENUE LOCATION UPDATE: BLG/10. This is in the Bronte Lecture theatres (number 3) that can be seen on this campus map http://www.hud.ac.uk/media/universityofhuddersfield/content2013/central/aboutus/theuniversity/visitingus/CampusMap.pdf
Michael has a long association with the University and the natural warmth and friendliness extended to us both makes this a perfect location for SOS.
At our SOS networking events, we want to hear your stories. We want you to speak. And to listen. Take advantage of being in a room where for 2 hours, the stigma surrounding suicide doesn't exist. Where you can speak alongside others who understand exactly what you are feeling. For some, SOS provides the platform to tell their story for the first time ever. For others, it is the realisation that they are not alone.
As always, everyone is welcome to this event which is free to attend and we are encouraging the attendance and input of University Students as well as the general public. Suicide does not discriminate and it is important all age groups and sectors of society are represented wherever possible.
This is your opportunity to talk openly about suicide and, if you've been affected by it in any way, to share your experiences and thoughts, whether you've been bereaved by suicide, have attempted suicide or are contemplating it, we'd love you to join us on the evening.
We welcome attendance from other support organisations.