Refund policy
Contact the organiser to request a refund.
Eventbrite's fee is nonrefundable.
A heart-centred space for safe inner-healing
About this event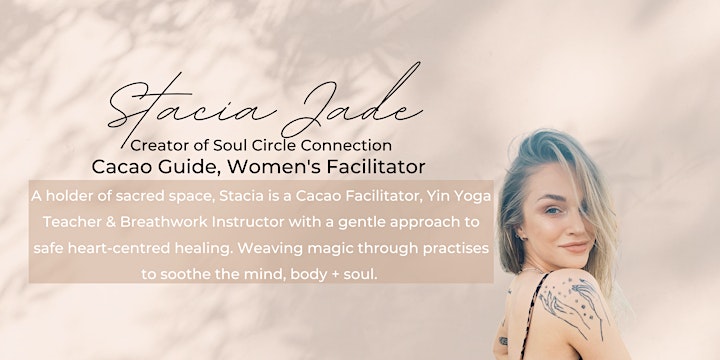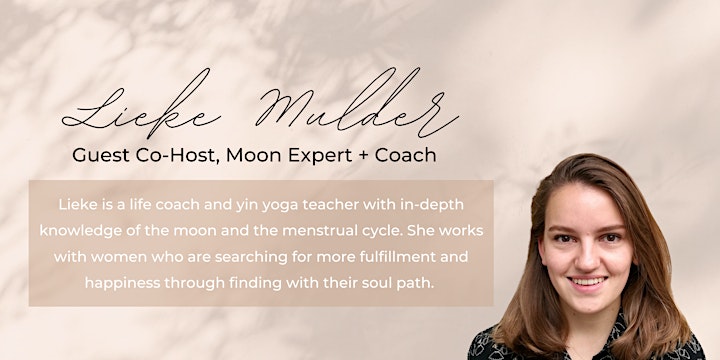 Welcome beautiful, to Soul Circle Connection...
An online space for women seeking dedicated spiritual practice. To cultivating sisterhood and to reclaim the feminine!
An exploration of inner-truth, self-remembrance and support on their spiritual journey.
Have you been yearning for connection with kind, heart-centered women from all around the UK and Europe who are embarking on similar spiritual journeys?
An opportunity to gather once a month with like-minded women and develop deep connection within the community!
Have you been looking for ways to expand your understanding of yourself with the support of others around you?
Dive into varieties of topics, discuss current moon energies and dive into new practices, for you to take away with you and explore in your own time.
Moon Magic Rituals
You will guided upon Moon Rituals
Ceremony Includes varieties of:
Opening Blessing
Pranayama Breathwork
Movement as Medicine
Journalling
Koshi Chime Sound Healing
Things you may gain from this space
A deeper connection to your true soul essence
Release + alchemise negative, stuck or stagnant energies
Altered perspective or insights
Higher states of awareness
Deeper insights and understanding of yourself (+others)
An opening of the heart + mind
Clarity on a situation, decision, path
Sisterhood connection
Allow yourself to show up and be seen as the miracle that you are.
Cacao Circles
Ceremony or Ritual are created with a purpose or intention in mind. This is what creates such potency in these containers, once we call fourth our intention for the space it allows us to gain more clarity and understanding upon our intention set.
Ceremonial Grade Cacao
Ceremonial Cacao, also known as 'the food of the gods' is widely known for it's energetic effects on the heart-centre, she holds a powerful feminine energy that gently helps us release blocks around the heart area.
Ceremonial Cacao also holds the bliss molecule ( formally known as anandamide), which helps release energetic blockages within the energetic field and heart space.
What you'll need
A quiet space
Ceremonial Cacao or a warm beverage of your choice
Yoga Matt (optional)
A blanket, pillow, + an extra layer
A candle + something to light it with
Investment
£22 Standard Price
£15 Concession Price - for those financially effected by the pandemic
Purchasing your Ceremonial Cacao
If you are unsure about where to purchasing your ceremonial grade cacao, please reach out to me directly. I can give my personal recommendations of sustainable, vegan cacao companies where I can provide a lovingly gifted promo code alongside your ticket.
Contraindications
For those on SSRI's or heavy medications please consult your GP before you consume cacao. If you are at all unsure please join the space with an alternative warm beverage.
If you are pregnant, or trying to get pregnant please do not take part in any of my strong guided breath-work exercises.
You are the sovereign being of you and your body so please ensure that you feel into whats right for you.
Please feel free to reach out to me, I am always here to chat
Email - contact@staciajade.com
Insta - @this.is.stacia